Florida Business Entity Search: FL SOS & SunBiz Search Guide
Discover how to search for LLCs in Florida using the SunBiz FL SOS Business Search tool. Find accurate business information with BrandSnag's all-inclusive guide.
Navigating the world of business formation is an unavoidable task for entrepreneurs. One essential aspect of starting a business is understanding the intricacies of registering and maintaining a Limited Liability Company (LLC) in Florida. In this comprehensive guide, we will walk you through the process of conducting a Florida LLC lookup, registering a business name, forming an LLC, and understanding the various aspects of running an LLC in the Sunshine State.
Florida LLC Lookup: A Step-by-Step Guide
Accessing SunBiz: Florida's Official Business Search Portal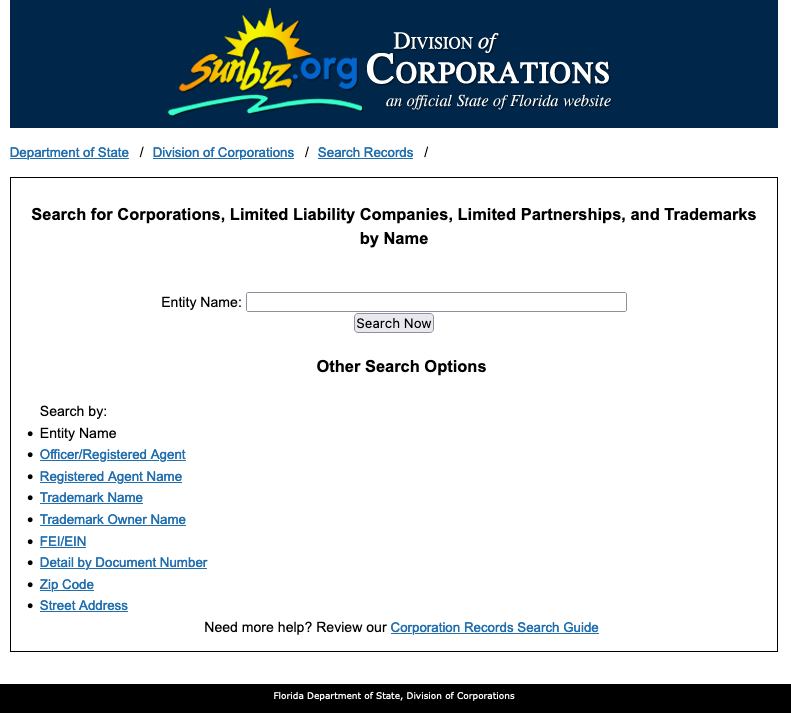 To perform a Florida LLC lookup, you'll need to visit the official website of the Florida Secretary of State Division of Corporations, known as SunBiz. On this website, you can search for information on various registered businesses in Florida, including corporations, LLCs, limited partnerships, and s-corporations.
Searching for an LLC in Florida
The SunBiz website offers multiple search options under the "Corporations, LLCs, LPs, and Trademarks" category. You can search by the following criteria:
Name
The officer or registered agent
Trademark name or owner name
FEI/EIN or Document number
Zip code or street address
Understanding the Search Results
After conducting your search, you'll receive essential information about the business, including:
Document number
FEI/EIN number
Date filed
Status (active or inactive)
Principal and mailing address
Registered agent name and address
Annual reports
Last event date
Member information and titles
Public Records Request
To obtain additional information about an LLC, you can make a public records request through various methods, including:
Email: DOS.GeneralCounsel@DOS.MyFlorida.com
Phone: (850) 245-6000
Fax: (850) 245-6014
Mail: P.O. Box 6327, Tallahassee, FL 32314
Registering a Business Name in Florida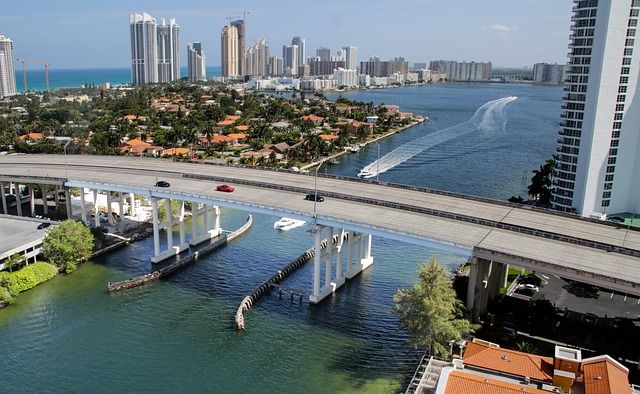 Before registering your business name in Florida, it is crucial to verify its availability. This can be done by conducting a Florida LLC lookup on the SunBiz website. Once you've confirmed that your desired business name is available, you must obtain an Employer Identification Number (EIN) from the Internal Revenue Service (IRS).
Forming an LLC in Florida: Key Steps
Filing Articles of Organization
To establish a Florida LLC, you need to file "articles of organization" with the Secretary of State's office. This process requires paying a filing fee of $155.
Drafting an LLC Operating Agreement
An LLC operating agreement is required for all Florida LLCs. This document clarifies the business arrangement between owners and managers and is crucial for maintaining a smooth operation. However, the operating agreement does not need to be filed with the Secretary of State.
Obtaining Necessary Licenses and Permits
New businesses must obtain all necessary licenses and permits to operate legally. These may include a business license, federal employer identification number, seller's permit, or zoning permit, depending on the nature of your business. It is essential to research and obtain all required licenses and permits for your specific industry to avoid potential legal issues.
Understanding Florida LLC Requirements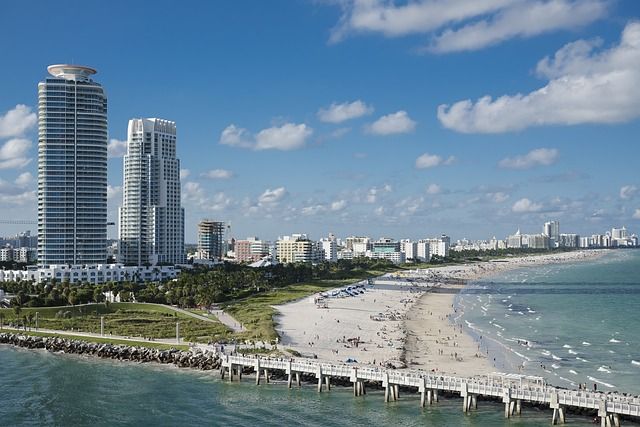 Annual Report Filing
Each year, Florida LLCs must file an annual report with the Secretary of State's office. This report should be submitted on the LLC's anniversary date and requires a filing fee of $138.75.
Turnaround Time for LLC Formation
The turnaround time for forming an LLC in Florida varies depending on the package chosen. The processing time can range from three weeks to as little as one business day.
Taxation and Reporting of LLC Income
LLC income is reported on members' individual tax returns. Active LLC members may need to pay self-employment taxes on their share of profits, depending on their level of involvement in the business.
Registering an Out-of-State LLC
If you decide to form an LLC in a different state from where your business will operate, you may need to file additional paperwork and pay extra fees to qualify for doing business in Florida. This process is known as "foreign qualification" and typically involves obtaining a certificate of authority from the Florida Secretary of State.
Closing an LLC in Florida
When it's time to end your LLC, you must file a certificate of cancellation and, in some cases, a certificate of dissolution with the Secretary of State. This process ensures that your LLC is officially closed and no longer subject to state regulations and requirements.
Receiving Final LLC Documents
After completing all necessary steps and paying the required fees, you will receive your final LLC documents via email. These documents typically include a customized operating agreement and instructions on any additional steps you need to take to finalize the dissolution of your LLC.
How to Name Your Business or LLC in Florida
Have you ever wondered how Jeff Bezos arrived at the name "Amazon" for his revolutionary online marketplace? Or how the creators of Airbnb crafted a name that evokes a sense of belonging, even when you're far from home? Naming your business or LLC is a critical milestone on your entrepreneurial journey in the beautiful state of Florida. Research suggests it takes five to seven impressions for someone to remember a brand and a mere seven seconds for them to form an impression of your brand. With such high stakes, it's no surprise that choosing the perfect name for your venture can significantly influence your success.
Types of Business Names
To begin, it's essential to understand the different categories of business names. These include:
Descriptive names: These specify the product or service, making it easy for customers to understand your business's purpose. For example, "Florida Furniture Store" is a descriptive name.
Suggestive names: These names use connotations to convey the brand experience, creating an emotional connection with customers. "Comfort Haven" for a furniture store would be a suggestive name.
Arbitrary names: Made-up names with no direct reference to a company's operations, such as "Zynga" for a gaming company.
Acronyms: These are used to shorten long names, like "IBM" for International Business Machines.
Names based on other languages: These piggyback on connotations from foreign languages, such as "Casa Bella" for a home goods store.
Brainstorming Techniques for Generating Business Names
To come up with potential business names, try the following brainstorming techniques:
Word dump: Write down every word that comes to mind when you think about your business. Don't worry about filtering at this stage.
Use a thesaurus: Look up synonyms or related words to expand your list of possibilities.
Name generator: Online tools like BrandSnag's Business Name Generator can provide you with additional name ideas.
Key Considerations When Choosing a Business Name
When selecting a business name, keep these crucial factors in mind:
Reflect brand identity: Your name should accurately represent your brand's core values and resonate with your target audience.
Meaningful and memorable: Choose a name that conveys some meaning and is easy to remember and spell.
Visual appeal: Select a name that lends itself well to logo design and other branding elements.
Naming rules: Different business structures have specific naming rules, so ensure that your chosen name adheres to Florida's regulations.
Domain name availability: Check whether your desired name is available as a domain name for your website.
Trademark issues: Make sure your business name doesn't infringe on any existing trademarks.
Scalability: Consider whether your chosen name can accommodate future business growth and expansion.
Creating a Unique Value Proposition
Incorporate descriptive words that convey your business's unique value proposition. For instance, using "furniture" or "home goods" in your business name helps customers understand what you offer.
Popular Business Name Styles
Here are some common business name styles to consider:
Obvious/literal names: These names directly describe the business, like "Florida Plumbing Services."
Mainstream words: These names use familiar words in unique combinations, such as "Blue Ocean Marketing."
Owner's name: Using your name as part of the business name can add a personal touch, like "John's Custom Cabinetry."
Made-up/unrelated words: These names are entirely new creations or unrelated to the business, like "Zazzle" for an online marketplace.
Mistakes to Avoid When Naming Your Business
To ensure your business name stands the test of time, avoid these common pitfalls:
Hard-to-spell names: Complicated names can be difficult for customers to remember and find online.
Narrow names: Don't box yourself in with a name that limits your business's growth or evolution.
Business Naming Trends
Recent trends in business names include:
Short branded names: Made-up words or generic words that are easy to remember, like "Uber" or "Spotify."
Nostalgic names: Names that evoke nostalgia or tap into specific emotions, like "Vintage Vinyl Records."
Naming Rules for Different Business Structures in Florida
In Florida, different business structures have specific naming requirements:
Sole proprietorships and partnerships: Must include the owner's name, like "Smith's Landscaping Services."
C-Corps and LLCs: Not required to be named after the founder, allowing for more creativity.
Trademarks and Business Names
Trademarks play a significant role in protecting your business name. To trademark your name, you must use it in business and display it on all products offered for sale. However, buying another person's trademark is a legally complicated and expensive process, requiring the purchase of all company assets or product lines associated with the trademark.
Changing a Business Name in Florida
Changing a business name can be cumbersome and costly. The process requires notifying the IRS, applying for a new EIN, and updating licenses and permits. Therefore, it's crucial to choose the right name from the start.
Conclusion
Starting and maintaining an LLC in Florida can be a straightforward process when you understand the key steps and requirements involved. By following this comprehensive guide, you'll be better equipped to navigate the world of Florida LLC lookup, business name registration, formation, and ongoing maintenance. By staying informed and up-to-date on Florida's regulations, you can ensure the success and longevity of your business venture in the Sunshine State.
Related Business Search Articles