Louisiana Business Entity Search
Discover how to efficiently search for registered businesses in Louisiana with our step-by-step guide. Uncover essential details and make informed decisions.
Steering a business carries with it a whole host of responsibilities. Among these, understanding the legal aspects of business operations, such as checking for business entity status or confirming the availability of a business name, becomes vital. The Louisiana Secretary of State offers a user-friendly platform for such necessities. This blog post walks you through how to perform a Louisiana Business Entity Search - a comprehensive guide for business owners or those considering becoming one.
Why Conduct a Business Entity Search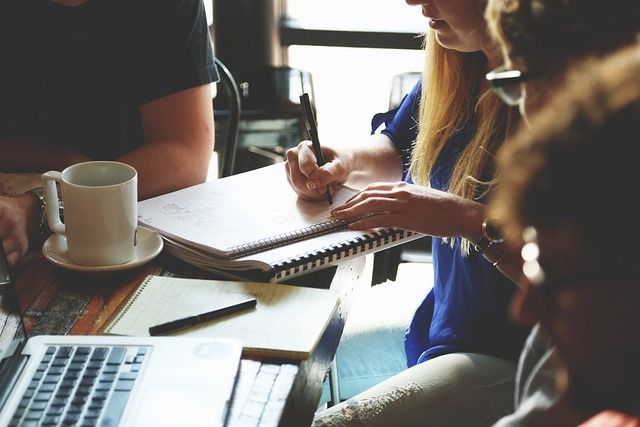 Understanding the Implications
A business entity search, although seemingly technical, serves a practical purpose for many. Potential investors or business partners could find this tool invaluable for verifying the legal standing of a business before making any commitments. Furthermore, entrepreneurs considering starting their own businesses can use this search to ensure their desired business name is available and not already in use.
Accessibility and Ease-of-use
The process of performing a Louisiana Business Entity Search is quite straightforward. The service does not require any account creation or login; it can be accessed directly via the Secretary of State's website. The search parameters include the business name, agent/officer's name, or the charter/trade registration/name reservation number.
The Process: A Step-by-step Guide
The succeeding sections will delve into the step-by-step procedure for performing a Louisiana Business Entity Search, guiding you through three different search methodologies.
Search by Louisiana Entity Name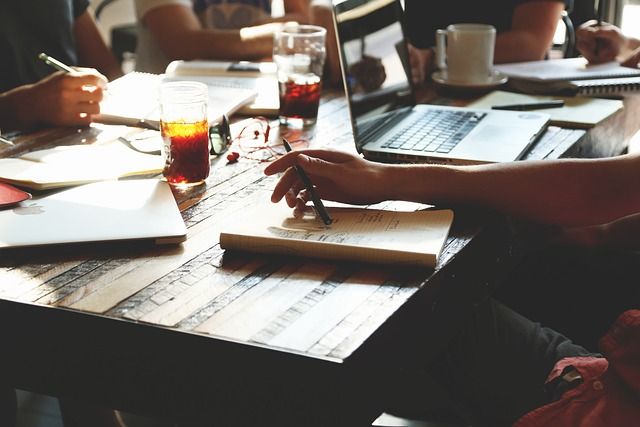 Navigating the Initial Steps
To start, access the commercial search webpage on the Secretary of State site. Choose the first field and enter the name of the business you wish to inquire about. You will then be presented with a list of business names that match your search criteria.
Finding Your Business
Now, examine the list for the business you're seeking. Once you spot it, click on the 'Details' link located in the far-right column. This will redirect you to a more detailed page about the selected business.
Detailed Business Information
On this page, you will find the business's filing history and even an option to purchase a Certificate of Good Standing, should you need one.
Search by Charter/Trade Registration/Name Reservation Number
Inputting the Relevant Number
Instead of searching by business name, you may use specific registration numbers. Navigate back to the commercial search webpage and enter either the charter number, trade registration number, or name reservation number into the middle field, then click 'Search'.
Immediate Results
Given that each registration number corresponds to only one business, you will be directed to the detailed business page instantly, presenting you with the business's filing history and account information.
Search by Officer/Agent Name in Louisiana
The Officer/Agent Search
For a search via officer or agent name, navigate to the appropriate webpage and enter the relevant name into the third field.
Analyzing the Results
The generated list will present the agent or officer's name on the far left, the business they work for, and the city they are based in. Clicking on 'Details' will provide further information about the individual and the company they represent.
The Concluding Step: Leveraging the Information
With the acquired business information at your disposal, you can now make more informed decisions regarding potential business engagements or preparations for starting your own venture. Use this knowledge responsibly and ensure you comply with all relevant regulations to avoid unnecessary complications.
How to Start an LLC in Louisiana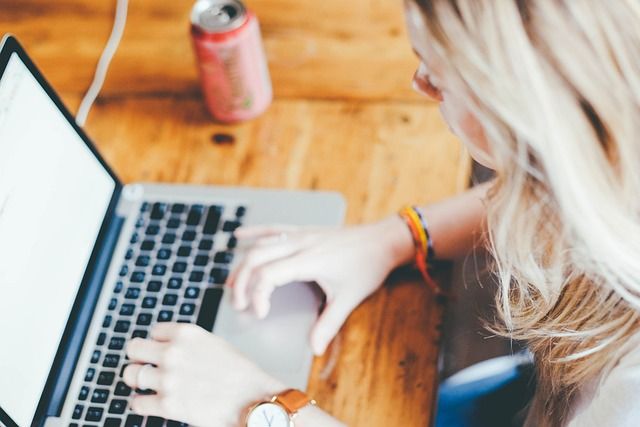 Starting a Limited Liability Company (LLC) in Louisiana holds significant potential for entrepreneurs seeking to leverage the state's vibrant cultural and economic landscape.
Understanding the Landscape
Louisiana is not just renowned for its rich musical, culinary, and cultural traditions, but it's also known for Mardi Gras, a grand festival that lures countless visitors each year. As an entrepreneur, these diverse elements present an opportunity for your LLC to flourish within the state's vibrant milieu.
The LLC Advantage
LLCs are favored by many entrepreneurs due to the advantageous structure they offer. They incorporate the best elements of a sole proprietorship, such as tax benefits and flexibility, with the protective veil of liability offered by a corporation. The personal assets of LLC "members" are safeguarded against business liabilities and debts, making LLCs an attractive vehicle for conducting business.
Forming Your LLC in Louisiana
While forming an LLC in Louisiana can seem like a difficult task due to bureaucratic hurdles, understanding the key requirements will facilitate a smoother process.
Naming Your LLC
The name you choose for your LLC is crucial, not only because it represents your brand but also because it must conform to Louisiana's specific naming rules. You may reserve your chosen name prior to filing the Articles of Organization. For an effective online presence, select a domain name that mirrors your LLC's name. Remember to verify the availability of your chosen name against federal and state trademarks.
Appointing a Registered Agent
A Louisiana resident or corporation must serve as your LLC's registered agent there. This agent must be a resident of the state or a legally registered business in the state, and they must be reachable during normal business hours. Although it is possible to serve as your own registered agent, you should carefully weigh the benefits against the drawbacks before making the commitment.
Registration Process
The Secretary of State of Louisiana requires the filing of Articles of Organization and an Initial Report in order to formally establish a limited liability company.
Filing Documents
Filing can be executed online via the geauxBIZ system or by mail. Note that online filing may necessitate additional registrations with the Louisiana Workforce Commission and the Louisiana Department of Revenue. Both the Articles of Organization and the Initial Report must include specific information. For example, your Initial Report must contain the registered office address, the registered agent's name and address, and details about the managers or members. Any alterations to the Articles of Organization must be reported to the state through an Amendment.
Establishing an Operating Agreement
It is recommended to create an operating agreement for your LLC, even if you are the sole member. This agreement stipulates rules for the LLC's management, ownership, profit distribution, and so on.
Post-formation Steps
After forming your LLC, several crucial steps remain to ensure the smooth operation of your business.
Securing an EIN
Obtain an Employer Identification Number (EIN) from the IRS. This is mandatory for LLCs with multiple members and employees, or if the IRS requires it.
Tax Considerations
Louisiana LLCs must register for local and state business taxes. LLCs offer a flexible tax status, allowing you to opt for pass-through taxation, C corporation taxation, or S corporation taxation. Consult with a tax professional to discern the most suitable tax method for your LLC.
Financial Organization
Open a business bank account using your EIN. This aids in separating business and personal finances, avoiding complications with taxes and legal matters. Also, consider acquiring business credit cards and organizing your finances appropriately.
Understanding the Role of Registered Agents for LLCs in Louisiana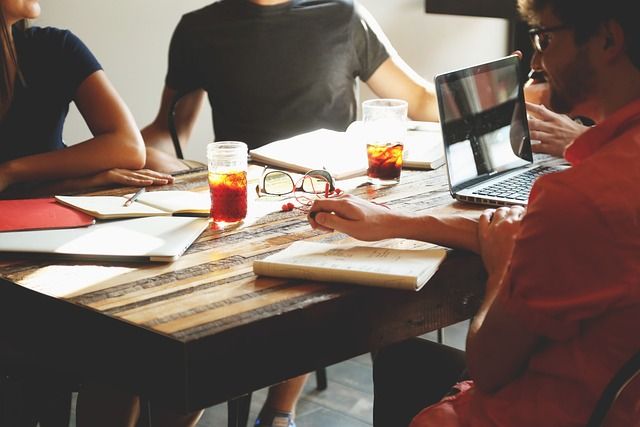 The registered agent is an essential but often overlooked part of setting up shop in the Bayou State. The registered agent is the designated individual or business that is authorized to accept legal notices on behalf of a company. This section will explain the significance of appointing a registered agent in Louisiana for LLCs doing business there.
The Legal Requirements
In Louisiana, every Limited Liability Company (LLC) is legally mandated to designate and sustain both a registered agent and a registered office within the state. These requirements are codified in the Louisiana Revised Statutes, specifically Title 12, Section 1308.
Duties of a Registered Agent
The primary responsibility of a registered agent is to receive service of process on behalf of the LLC. This role is pivotal for time-sensitive occurrences such as lawsuits, garnishment notices, annual reports, or tax notices. The agent is entrusted with the crucial task of ensuring the LLC receives timely notification of these events.
Eligibility Criteria
The stipulations for a registered agent in Louisiana are clear. One can be a registered agent if they are a resident of the state, a partnership or professional law corporation authorized to practice law in the state, or a domestic entity authorized to transact business within the state. Hence, a registered agent's role cannot be performed by just anyone - the individual or entity must meet the established criteria.
Mandatory Agents for Service of Process
A unique feature of Louisiana's LLC regulation is the requirement for LLCs to appoint at least two individuals as agents for service of process. After these appointments, the LLC must file a certificate with the Secretary of State to confirm these designations. This step adds another layer of responsibility and is significant to ensure the LLC does not miss receiving any crucial legal documents.
Utilizing Registered Agent Services
Given the importance and implications of the role, many LLC owners opt to engage a registered agent service. These services professionally manage the duties of a registered agent, ensuring no legal document goes unnoticed. Some reasons for this preference include avoiding personal embarrassment associated with being served legal documents, ensuring availability during business hours, receiving timely compliance reminders, and circumventing penalties and fees that may be incurred for not maintaining a current registered agent.
The Cost to Setup an LLC in Louisiana
Venturing into the world of business and launching your own Limited Liability Company (LLC) in Louisiana involves a multitude of considerations. One of the crucial aspects to consider is the cost involved in setting up an LLC in Louisiana.
Initial Documentation and Fees
The first step in establishing an LLC in Louisiana involves filing Articles of Organization and a Certificate of Name Reservation with the Secretary of State. This filing process has associated fees: a $100 filing fee for the Articles of Organization and a $25 fee for reserving the name of your LLC.
Possible Annual Taxes
If your Louisiana LLC elects corporate taxation with the Internal Revenue Service (IRS), you may be liable for an annual Corporation Franchise Tax. This tax can range from $0 to $110, depending on several factors, such as the amount of capital employed in the state.
The Role of the Registered Agent
As discussed previously, every LLC in Louisiana must have a registered agent. You can serve as your own registered agent at no cost. However, you can also choose to hire a commercial registered agent, which incurs a small recurring fee.
Additional Costs to Consider
Other potential costs that you might need to account for include obtaining a Certificate of Organization ($15 for certified copies, $20 for duplicate certificates), a Certificate of Good Standing ($15 for individual certified document, $25 for multiple documents), registering a DBA name at the parish level, registering a Trade Name, Trademark, or Service Mark ($75), and filing as a foreign LLC ($150).
Business Licensing, Permits, and Registrations
The cost of obtaining business licenses, permits, and registrations will depend on the nature and location of your business. These fees may need to be paid at the local, state, and federal levels.
Consequences of Late Payment
Any delay in payment of fees can lead to the revocation of your Articles of Organization, necessitating a reinstatement form and additional filing fees. Furthermore, failure to pay the filing fee can result in the Secretary of State declining to file your documents, which means your LLC won't be legally formed.
Payment Methods
The accepted payment methods for LLC or corporation filing fees by the Louisiana government include credit card (online with an electronic payment fee), check, money order (by mail), and cash (in person).
Reserving a Business Name in Louisiana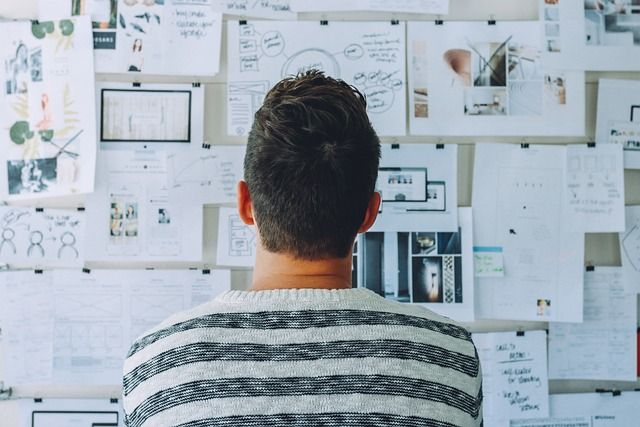 An integral part of the Limited Liability Company (LLC) formation process in Louisiana is reserving a business name. This critical task not only asserts your brand identity but also fulfills the legal requirement set forth by the state. This section will provide comprehensive guidance on how to reserve a business name in Louisiana.
The Importance of Name Reservation
In Louisiana, name reservation is an obligatory step towards establishing an LLC. The chosen business name sets the stage for your brand's presence and helps to distinguish your business from others in the marketplace.
The Name Reservation Process
The process of name reservation can be initiated via the geauxBIZ portal or by downloading and filling out a "Reservation of Name" form. This reservation can be made up to 120 days before forming the LLC.
Duration and Transfer of Reservation
Once filed, the name reservation lasts for 120 days from the filing date. Importantly, the reservation cannot be renewed after its expiration. If you wish to transfer the reservation to another entity, a "Reservation Transfer" form must be filled out with a fee of $25.
Checking Name Availability
Before embarking on the reservation process, it is advisable to check the availability of your desired name. This can be done using the Secretary of State's Commercial Search Tool.
Filing Methods
Name reservations can be submitted electronically via the Secretary of State's geauxBIZ online filing system or by mail using the "Reservation of LLC Name" form. Online filings require a $25 fee and are typically processed within 24 hours. Mail submissions may take 3-5 business days, with expedited 24-hour processing available for an extra $30 and 2-4 hour processing available for $50.
Mandatory Online Filing
Since January 1, 2018, several parishes in Louisiana have mandated online filing for available business forms. These include Ascension, Bossier, Caddo, Calcasieu, East Baton Rouge, Jefferson, Lafayette, Livingston, Orleans, Ouachita, Rapides, St. Tammany, Tangipahoa, and Terrebonne.
Mailing Address for Forms
If you choose to mail your reservation form, it should be sent to: Secretary of State, Commercial Division, P.O. Box 94125, Baton Rouge, LA 70804-9125.
Timing the Reservation
For the best results, it's recommended to reserve your business name well in advance of your business launch. This allows ample time to secure the desired LLC name and prepare other aspects of your business setup.
The Best Businesses to Start in Louisiana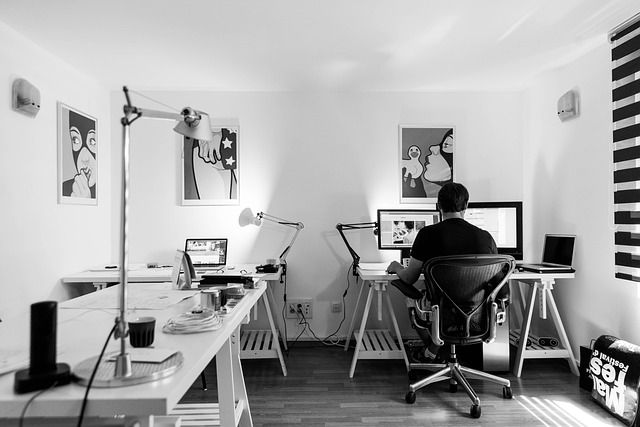 The business landscape in Louisiana is vibrant and diverse, offering abundant opportunities for entrepreneurial growth. From the bustling energy of New Orleans' Mardi Gras to the state's robust shipping industry, Louisiana's unique blend of culture, industry, and commerce provides a fertile ground for various types of businesses.
The Prevalence of Small Businesses
Small businesses form the backbone of Louisiana's economy, accounting for 99.5% of all businesses in the state. These nearly half a million small businesses employ over 900,000 workers, comprising 53.2% of the state's workforce. This highlights the potential of the small business sector and its pivotal role in Louisiana's economic fabric.
Economic Contributions of Events and Infrastructure
Events like Mardi Gras can pump over $1 billion into New Orleans' local economy. Furthermore, Louisiana's 32 inland and coastal ports create a crucial shipping hub, contributing significantly to the state's commerce.
Economic Indicators
The Gross Domestic Product (GDP) of Louisiana crossed the $240.5 billion mark, indicating a growing economy. With an unemployment rate of 6.7% as of March 2020, Louisiana offers a stable workforce. Remarkably, over 800 new businesses were launched in the state in 2019 alone, reflecting a favorable business environment.
Promising Industries
Industries exhibiting statewide growth include health care, social assistance, retail trade, and professional, scientific, and technical services. Moreover, Louisiana's IT sector, valued at $7.6 billion, has been growing rapidly, with a significant "Cyber Corridor" developing in North Louisiana, including Monroe, Bossier City, Ruston, and Shreveport.
Business Survival Rate
Louisiana boasts an impressive survival rate for new businesses, with over 80% of businesses surpassing their first year of operation. This suggests a supportive ecosystem that helps businesses weather the initial challenges of establishment and operation.
Minority Business Ownership
With over 126,000 minority-owned businesses, Louisiana demonstrates inclusivity and diversity in its business sector.
Other Business Opportunities
The beauty salon industry, consisting of around 4,500 salons, presents another profitable venture. The state has also launched an ecommerce initiative to support small businesses, tapping into the global trend toward digital commerce. Other potential business opportunities span across sectors such as advanced manufacturing, water management, aerospace, energy, automotive, and photography.
Conclusion
In summary, the Louisiana Business Entity Search tool provided by the Secretary of State serves as a handy tool to verify business details. It bridges the information gap for investors, business partners, and entrepreneurs, providing them with a better grasp of the commercial landscape in Louisiana. With its easy accessibility and user-friendly design, conducting a business entity search has never been more straightforward. Armed with this guide, you are now equipped to make the most of this valuable resource.
Related Business Search Articles