CT Business Lookup: Search for a Business in Connecticut
Are you starting a business in Connecticut? Here's how to do a CT Business Lookup Online for free! Fast, Free, and it Works - Learn how today!
When establishing a business, the first step is ensuring that the business's name is not already used. An easy way to do this is to perform a business name search on the Connecticut SOS website. This database, maintained by the BSD, allows users to quickly search for any existing businesses with similar names, highlighting inactive ones, thus enabling a potential new business owner to determine whether their preferred name is available. As part of registering your new business in Connecticut, conducting a CT business lookup is essential.
Steps to Conduct a CT Business Lookup Online
Before requesting a name reservation or filing formation documents, you must make sure that the intended business name is available by utilizing online search tools to perform entity and trademark searches.
Visit the Connecticut Business One-Stop Website
The Connecticut Business One Stop website provides a helpful business records search tool for entrepreneurs. This tool allows them to search for entities by name, business ALEI easily, or filing number to obtain the most accurate search results for their proposed business names. In addition, this tool provides detailed information, such as names and contact info of entities that the user may not have known existed, and lists any potential matches that could be similar to the one they had in mind.
This feature can prove vital in avoiding unintentionally using a name too close to an existing entity's registered name. As an entrepreneur, conducting this search is critical to ensure no mixups or accidental infringements on someone else's trademarked business name.
How Much Does CT Business Lookup Cost?: It does not cost anything to conduct a CT business lookup
What is the URL?: You can visit the website here.
Conduct a CT Business Search or Lookup
You must check your proposed business name with the state database by entering it in the search field and clicking on the search icon to the right. This will allow you to prevent any confusion or legal issues with other entities if a similar name is already registered in the database.
Before submitting your application, double-check for alternate spellings and names similar to yours. Make sure you are diligent during this process, as it can have substantial implications.
How to View the CT Business Search Results
After you conduct a search with the tool, the number of results will be displayed below. If there are no matches, the message "0 results found" will appear.
Any businesses that match or have similar names to your query will show up as a list containing their ALEI numbers, current status, and addresses; click on each entity to view more information.
If a business entity has been terminated, you may apply to appropriate the name. The Secretary of State will then make the ultimate determination as to whether or not your request is approved.
Other Ways to Conduct a CT Business Lookup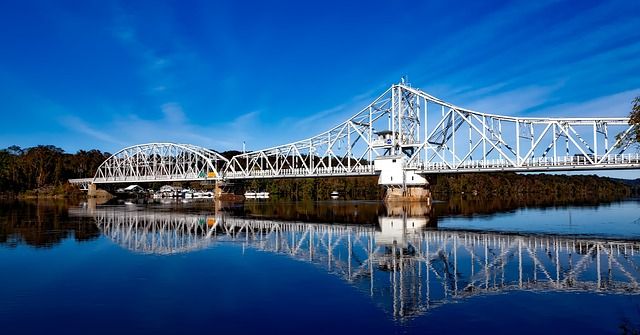 Visiting the CT business lookup one-stop website is the quickest and easiest way to search for businesses. However, there are other methods.
Visit the CT Secretary of State Office in Person
The Connecticut Secretary of State Office allows individuals to easily check for business name availability in the state. By visiting the office in person, clients can quickly and accurately receive confirmation that the proposed name is available or already registered. All those hoping to start a business or create an LLC should take advantage of this resource, mainly if the process is completed urgently.
Securing a legally valid, original business name before starting operations is crucial. The direct service through the Secretary of State Office ensures this goal is accomplished as quickly and swiftly as possible with minimal risk.
Perform Trademark Searches
It is important to remember that the Connecticut Secretary of State's office does not provide trademark searches and name protection. Therefore, it is necessary for entrepreneurs to also perform these trademark searches through the US Patent and Trademark Office (USPTO) website. Here, you can search for federally registered trademarks by typing in keywords related to your proposed business name.
Before launching any services or products, all entrepreneurs should perform this extra step. Even if your proposed business name is available in the Connecticut database and approved by the Secretary of State, you must still check with the USPTO to ensure there are no potential issues with other businesses with similar trademarks registered at a federal level.
Check Social Media Availability
Most businesses have social accounts, and it is vital to check the availability of your proposed business name on platforms such as Facebook, Twitter, and Instagram. This will help entrepreneurs avoid potential confusion or trademark issues that can arise when two businesses have similar names.
Business owners should be mindful of this step because customers are more likely to search for businesses online, so ensuring a business account name is tailored to the company can go a long way in connecting with potential customers.
Check Google for Businesses in Connecticut
Google can also be a helpful tool for researching businesses in Connecticut. Simply type in keywords related to the desired business field, followed by "Connecticut," and you will receive a list of all the related services offered in this state. This is an easy way to quickly identify any potential competitors that may exist before launching your own venture.
CT Business Lookup FAQs
Is It Important to Conduct a CT Business Lookup?
Yes, it is critical to run a CT business lookup before registering any new business. This helps entrepreneurs ensure the desired name has not already been taken and complies with all applicable laws and regulations. It also allows them to research potential competitors in their desired industry before launching their venture.
How Much Does it Cost to Register a Business in Connecticut?
Registering a business in Connecticut requires an $80 fee. This fee covers the costs of processing the application and ensuring that the proposed business name complies with all applicable laws and regulations.
What Is the Difference Between an LLC and Corporation in Connecticut?
Understanding the differences between an LLC and Corporation in Connecticut is essential for any business owner.
An LLC, or Limited Liability Company, is a legal business entity with property rights and limited liability; it also provides its members with "pass-through" taxation. A Corporation is an independent legal entity owned by shareholders, who share in the profits and tax savings generated by the corporation.
Compared to an LLC in Connecticut, a Corporation typically has greater prestige. It can access capital more readily and allow for a flexible ownership structure when passed down from generation to generation. It's essential to assess both options carefully before deciding between a Corporation or an LLC in Connecticut.
Are There Additional Requirements for Doing Business in Connecticut?
Yes, there are additional requirements for doing business in Connecticut.
All businesses must obtain a federal tax ID number and register with the CT Department of Revenue Services. Depending on the type of business, you may also need permits or licenses.
Furthermore, businesses must also adhere to local regulations and state laws relating to advertising and employee rights.
Additional requirements must be met for businesses operating in the food industry, such as obtaining a Food Service Establishment license from the CT Department of Public Health. Businesses that serve alcohol must also obtain a Liquor Control License from the CT Department of Consumer Protection.
In addition to these requirements, entrepreneurs should also investigate potential zoning laws and restrictions. Depending on the nature of the business, there may be limitations on signage or other restrictions that need to be considered before launching a business in Connecticut.
Conclusion
Overall, conducting a CT Business Lookup is essential for entrepreneurs planning to launch a business venture in Connecticut. This process allows entrepreneurs to research potential competitors and ensure the proposed business name complies with all applicable laws and regulations. Furthermore, entrepreneurs will need to research additional requirements outlined by the CT Department of Revenue Services, the Department of Public Health, and other relevant organizations. Taking the time to understand these requirements is critical for a successful start-up in Connecticut.
Related Business Search Articles