Casino Names: 220 Unique Gambling Names to Get Inspired
Looking for a little inspiration when it comes to naming your casino? Check out this list of 220 unique casino names that will get you started!
Gambling is one of the oldest forms of entertainment. It can offer a thrilling experience, with the excitement of potentially winning big prizes and rewards. Consequently, it's no shock that people around the world have enjoyed it for centuries.
However, to get that gambling clientele, you need a great image, and one thing that is essential to any successful gambling establishment is its name.
The right casino name can make or break an establishment's success, as it will be used in marketing materials, signage, advertisements, and more. We've compiled this list of 220 unique gambling names and casino names to inspire you when naming your casino or gaming business. Each option offers something special that stands out from other establishments - whether a clever pun or an intriguing phrase – ensuring that your business will stand out from the competition!
220 Casino Names & Gambling Names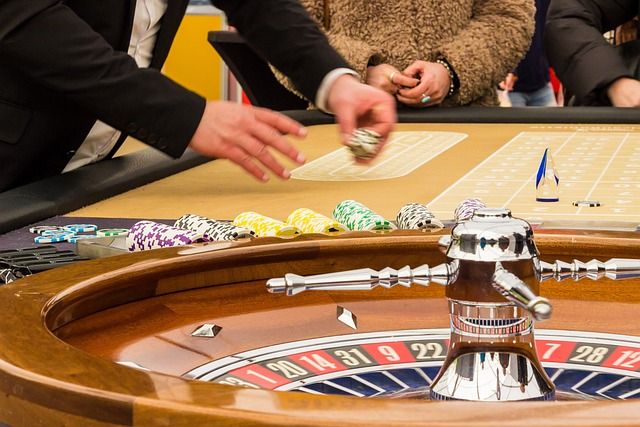 20 Las Vegas Casino Names
The Palace of Chance
Lucky Diamonds Casino
The Fortune Club
High Rollers Den
All In Vegas
Cash Pot Palace
Golden Nugget Gambling Hall
Big Bucks Betting Parlor
The Royal Flush Casino & Lounge
The Grand Casino
The Jackpot Palace
Wild Card Gambling Saloon
Lucky Streak Casino
Spin City Casino
Ace in the Hole Gaming Hall
King's Fortune Casino & Bar
Roll of the Dice Lounge
Lady Luck Hotel Casino
Queen of Hearts Gambling Hall
Vegas Dreams Resort & Casino
20 Casino Game Names
Roulette
Blackjack
Baccarat
Craps
Video Poker
Slots
Texas Hold 'em
Caribbean Stud Poker
Bingo
Pai Gow Poker
Keno
Sic Bo
Casino War
Let It Ride Poker
Wheel of Fortune
Red Dog
Five-Card Stud
Three-Card Poker
Big Six
Fish Party
20 Unique Casino Game Names
High Stakes Showdown
Money Mountain Rally
All-In Action Adventure
Jackpot Junction Express
Wild West Showcase Extravaganza
One Armed Bandit Bonanza
Grand Casino Crypto Cryptid Stampede
Playing Card Coliseum Contest
Vegas Vacation Games Galore
Plinko Palace Derby
Ultimate Atlantic City Blowout
Wheel of Wealth Wonder Gala
Double Down On Fun Fiesta
Flip the Flop Glitz and Glamour Evening
Rollin' on the River Nile Rumble
Fast Fortune Frenzy Festivity
Bluffing Buffet Brunch Bash
Ace Attack Annual Affair
Five Card Draw Delight
Pick a Prize Palooza
20 Funny Casino Names
The Little Slots of Fun
Two for the Money Casino
Ace of Spades Gambling Den
All That Glitters Gambling Hall
King Kong's Palace of Profit
Flush Fortune Gaming Center
Jackpot Junction Hotel & Casino
The Dice Den
The Roulette Room
High Rollers Gambling Palace
Blackjack Bonanza Casino & Lounge
Slots' N' Slippers Gaming Hall
Crazy Craps Casino & Bar
Lucky Loops Casino & Bar
The Money Wheel Casino & Lounge
Big Bucks Bingo Palace
Club Royale Gambling Hall
Red Hot Slots Casino
Caribbean Stud Resort
Royal Poker Parlor & Bar
20 Casino Names Ideas
River of Fortune Casino
The Red Rock Casino
Valley of Riches Gambling Hall
Wildflower Casino & Lounge
Garden of Gold Gaming Center
Leafy Luck Resort & Casino
Golden Eagle Gambling Den
Silver Creek Casino & Bar
Oasis of Opportunity Gambling Hall
Ocean Breeze Hotel & Casino
Stormy Skies Gambling Parlor
Winterspring Casino
Rocky Mountains Gambling Lounge
The Starlight Resort & Casino
Desert Diamond Gaming Center
Tidal Wave Casino & Lounge
Wildwood Gambling Hall
Windy Hills Hotel Casino
20 Cincinnati Casino Names
The Flamingo Casino
Riverboat Gambler's Palace
Red Hot Slots & Co.
Lucky Dragon Casino & Lounge
The Blue Chip Gambling Hall
Ace of Spades Gaming Parlor
All In Cincinnati Casino
King's Roadhouse Gambling Den
Wild Horse Saloon & Casino
Big Bucks Betting Lounge
Grandview Hotel & Casino
The Horseshoe Gaming Center
Queen of Hearts Resort & Casino
Jackpot Junction Hotel & Casino
The Dice Den & Bar
High Rollers Gambling Club
Lucky Streak Gambling Parlor
Las Vegas Lights Gaming Hall
Down the Street Casino & Bar
The Royal Flush Hotel & Casino
20 Cool Casino Names
The Monte Carlo Casino
High Stakes Gambling Hall
Wild Card Saloon & Casino
Lucky Streak Gaming Parlor
Ace of Clubs Resort & Casino
Grandview Hotel & Casino
Big Bucks Betting Club
All In Vegas Gambling Den
Riches of the Nile Casino & Bar
The Roulette Room
Fortune's Folly Gambling Hall
The Jackpot Palace
Emerald City Gambling Center
Silver Strike Casino & Lounge
Two for the Money Casino
The High Rollers Den
Spin City Casino & Bar
Lucky Nuggets Resort & Casino
Cash Pot Palace
Wildwood Gambling Hall & Lounge
20 Famous Casino Names
Fortune's Fortune Casino
Vegas Magic Casino
Lucky Lady Casino
Golden Nugget Online Casino
Diamond Dreams Casino
Casino Royale Online
The Grand Casino
Luxury Casino
Fortune's Way Casino
Vegas Paradise Casino
Lucky Stars Casino
The Platinum Play Casino
Golden Fortune Casino
Diamond Palace Casino
Casino Magic Online
Grand Hotel Casino
Luxor Casino Online
Fortune's Path Casino
Vegas World Casino
Lucky 7's Casino Online
20 Online Casino Names
Lucky Queen Casino
Full House Casino
Royal Ace Casino
Jackpot King Casino
Silver Star Casino
Ace High Casino
Golden Palace Casino
Vegas Luck Casino
Grand Fortune Casino
Fair Play Casino
Magic Majestic Casino
Super Slots Club
Mad Money Games
Neon Nights Lobby
Fruit Fiesta Slot Machine City
Hot Streak Roulette Arena
Premium Video Poker Hall of Fame
Poker Mania Dealers Choice Room
Blackjack Showdown Arena
High Roller Spin Palace
20 Funny Names for Online Casino
Wild and Wacky Casino
Jackpot of Foolishness
Crazy Cash Galore
The Coin Toss Clubhouse
The Slapstick Slots Palace
All Jokers Welcome Lobby
Bling-tastic Bonanza
Risky Biscuits Gaming Haven
High Roller Silliness Headquarters
Royal Flush of Funnel Cakes Palace
Dicey Delights Las Vegas Strip Casino
Chances R Us Slot Arcade
Big Spinners Laughs Emporium
Lucky Leprechauns Pot O'Power Place
Funky Fruit Frenzy Kingdom
Crazy Crabs Card Table Hall of Fame
Goofy Gambling Gala
Chuckle Matrix Video Poker Bar Room
Blackjack Blue Outrageous Room
Wacky Wagering Wonderland
20 Casino Party Names
Lucky 7's Casino Night
Spin to Win Gala
Royale Re-Spin Fiesta
High Roller Bash
Jackpot Jubilee
Playing for Keeps Ballroom Bash
Mazel Tov Casino Party
Wager Wars Soiree
Ace of Diamonds Playground Party
Vegas Vibe Glamour Getaway
All In Extravaganza
Roulette Royale Remix
Video Poker Fiesta
Blackjack Ball and Chain Bash
Gambling Gaiety Gathering
21 and Above Grand Affair
Hold 'Em Heaven Clubhouse Bash
Slot Machine Island Retreat Celebration
Dicey Debutante Doo-Wop Dance Hall
Wild Card Gambling Grillyard Jubilee
How to Come Up with Good Casino Names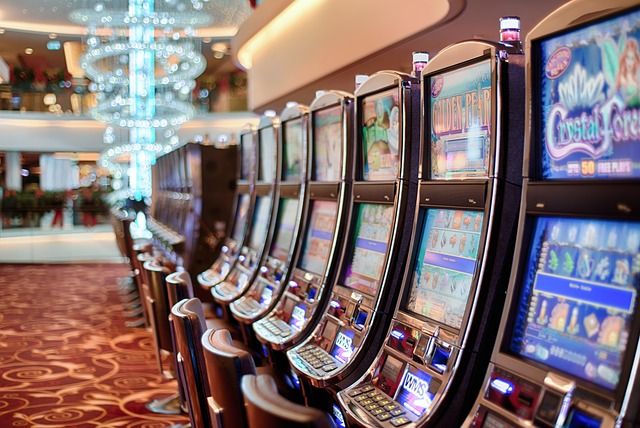 Now that we've shared some catchy casino names let's look at a few tips for creating your own memorable name.
Create a List of Words Associated with Casino and Gambling Names
If you break down the task of coming up with casino names, it's easy to brainstorm out-of-the-box ideas that are uniquely your own. Start by creating two lists: one for words associated with casinos and gambling, such as "deal," "ace," "bet," and "chips"; the other for words associated with good fortune or luck, such as "blessed," "winning," "jackpot," and more.
Try mixing and matching words from both lists to create potential names. For example, why not go with Winner's Ace Casino - a clever combination of power and luck? Then, with the right strategy, you can create a name that stands out from the competition.
Use a Thesaurus to Find Synonyms for Gambling & Casino
One of the most efficient ways to jumpstart the brainstorming process is by using a thesaurus to find synonyms or variations of words related to gambling and casino. For example, if luck is your thing, consider words like "fortune," "serendipity," or even "destiny." If something more upbeat fits your vision, go with words such as "jubilee," "euphoria," or even "bliss."
There is a seemingly never-ending list of possibilities and combinations that you could use to give your casino the perfect touch of personality and intrigue that everyone will remember.
Try Combining Casino Game Names & Gambling Names
A great way to come up with a unique yet easily recognizable name is to combine two separate gambling words with one another. Popular games such as Fifty-Two Card Pick-Up or Blackjack might inspire you.
You could also draw from different types of units of currency like Poker or Roulette coins, tokens, chips, and bills. Taking this approach ensures an original title that stands out from the crowd. If you're unsure if you're onto something, try speaking it aloud — a good casino name will roll off the tongue!
Consider Adding a Theme to Your Casino Names
If you're stuck trying to come up with a great name, consider adding a theme that reflects the ambiance you want your casino to provide and the experience your customers will have within its walls.
Think about incorporating your geographical location or even names of famous tourist attractions into the title, such as "Big Apple Casino" or "Coastal Getaway." Designing a memorable theme for individual slots, tables and activities can create an impressive environment that customers love.
Let yourself be creative and put some fun into coming up with awesome casino names- who knows; you may end up with something really special!
Use a Name Generator to Inspire You
A name generator is one of the best tools for creating creative names. With hundreds of possible combinations, you're bound to find something perfect for your casino. Type in some keywords related to gambling or casinos, and let the generator do the rest!
BrandSnag's name generator is a great place to start. It offers multiple options for both company and product names and even provides a logo design feature, so you can be sure your casino's name stands out from the rest.
Think About Adding a Play on Words or a Pun in Your Casino Name
Making sure your name sticks in people's minds is important in creating a successful brand. One fun way to create a good casino name is to add a play on words or puns.
For example, 'The Rollin' Stone Casino & Grill' - not only references the popular music group but also rolls off the tongue with ease while providing the listener with the image of gambling.
Another unique and creative name might be 'The Lucky Jackpot Casino,' featuring two common terms associated with gambling that work together to create something memorable and engaging.
Foreign Words or a Phrase Can Make Your Gambling Names Stand Out
Many gaming enthusiasts have found that using foreign words or phrases can be the perfect pivot when deciding on a great casino name. Not only does this add an exotic flair to your label, but it can also make it stand out from other establishments.
For added mystique and va-voom, consider including languages like French, Spanish, or Italian in your title. Whichever language you choose, the result will surely class up your storefront while still broadcasting its intention - providing exciting card tables and slots for eager gamblers! Your casino's reputation might reach new heights with the right foreign twist.
So, if you want to make your mark in the industry, don't forget to explore words across borders.
Look at Competitors and Other Casino Game Names for Ideas
One approach is to take a look at what's worked for other successful casinos and in the wider casino game sector. In addition, looking at current competitors may provide some helpful inspiration as they will have established names that stand out - consider how they balance fun, sophistication, and uniqueness.
You could also look beyond the gaming industry to other more general goods and services sectors - areas like car salesmen or salons often have strong, catchy names that can be adapted for your own use.
Finally, why not tap into the world of literature, film, or music for inspiration? Pop culture references are always surefire wins when it comes to brand recognition.
Get Feedback from Friends & Family About Your Casino Names
A great way to make sure that you have come up with a stellar name is to get feedback from friends and family. Ask them what they think of the ideas you have come up with. Get their input on which ones have potential and which require more work.
Additionally, ask an unbiased audience - like local game fans - for their opinion on what sort of a name might be most attractive to prospective gamblers. That way, it increases the chances that you will hit upon an excellent name that will help draw in customers!
Don't Be Afraid to Get Creative with Your Casino or Gambling Names
Don't be afraid to get creative with your casino or gambling names; think outside the box! For example, you could explore classic words associated with casinos, such as 'fortunes,' 'roulette,' 'royale,' and more.
Alternatively, you could create a punny phrase blending popular phrases with those more specific to casinos; this will give your name maximum impact and grab people's attention. However you choose to go about it, take your time to develop a clever casino name.
Related Business Name Ideas Articles