Wisconsin Corporation Search
Are you thinking of starting a business in Wisconsin? Here's how to conduct a Wisconsin Corporation Search using the Secretary of State (SOS) website.
In today's competitive climate, your ability to navigate through the crucial tools available for corporate management defines your success. One of these vital tools is the business entity search function provided by the Wisconsin Department of Financial Institutions. This resource equips you with the power to access crucial information about any registered entity and even verify the availability of your intended operating name. This guide is a beacon to light your path as you interact with this system.
Understanding the Business Entity Search Function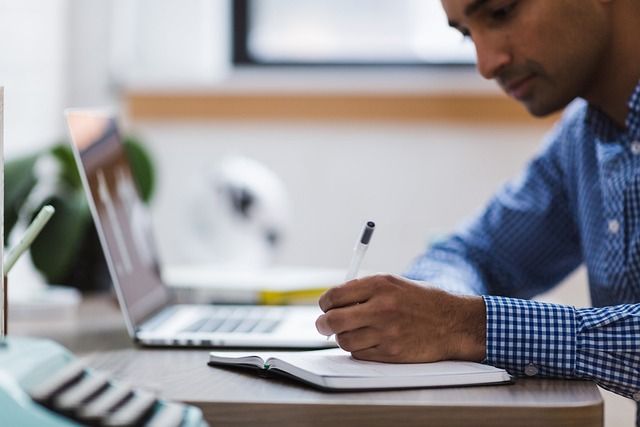 This instrument is more than a search function. It is a multipurpose platform that affords you multiple opportunities. Primarily, it allows you to obtain details about any registered corporation or LLC within Wisconsin. This capacity is crucial for anyone seeking to gain insights about other businesses within their industry.
Furthermore, this function grants you the ability to confirm the uniqueness of your desired operating name before you proceed with registration. This proactive step helps you avoid potential legal disputes that may arise due to the duplication of business names.
The business entity search function goes a step further by enabling the online submission of annual reports, the filing of registered agent/office update forms, and the purchase of a Certificate of Status. Now, let's get into the details of how you can utilize these tools.
Searching by Business Name in Wisconsin
Before you begin your quest, you should know that the entire process revolves around the Business Search webpage. Here are the steps to follow:
Step 1: Initiating the Search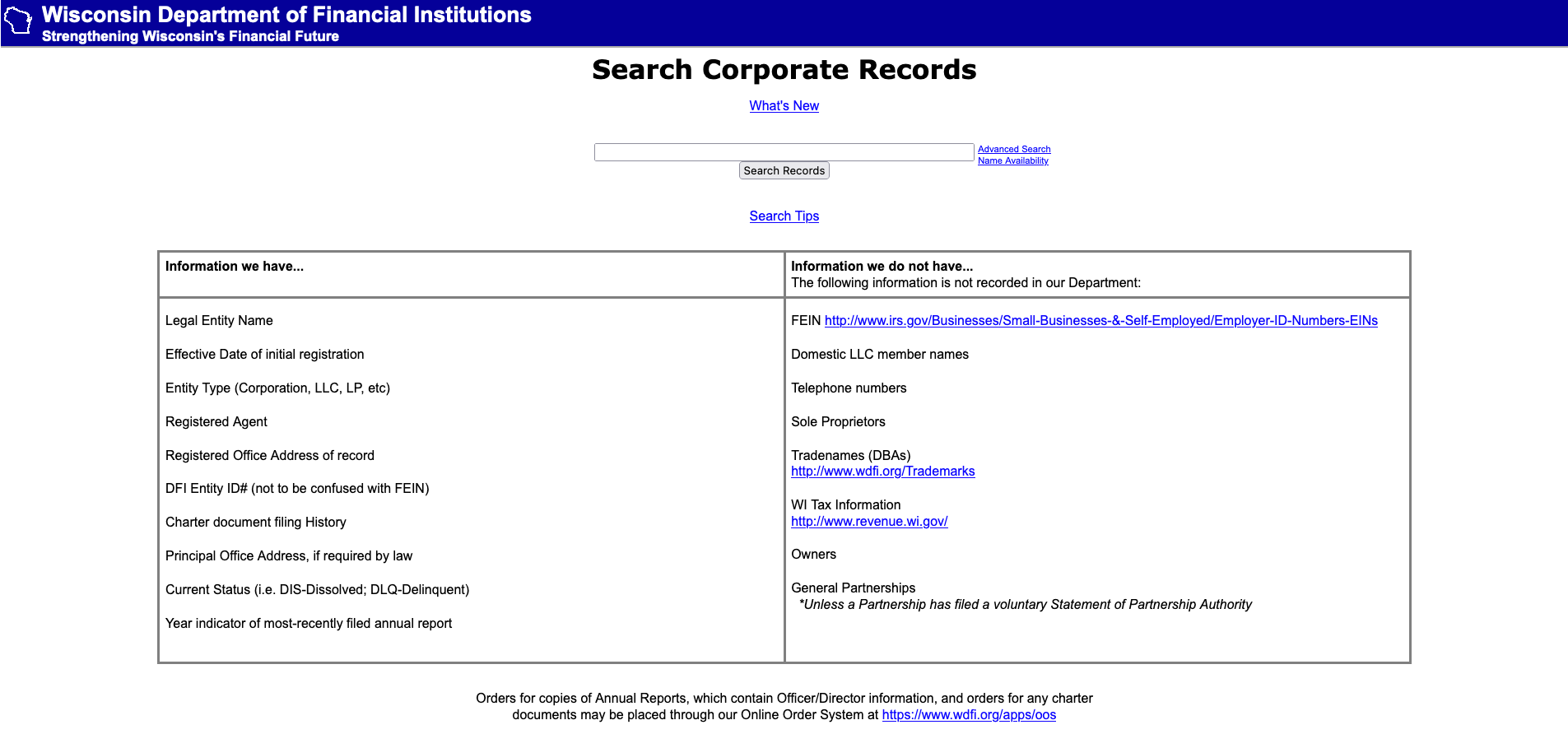 Launch your search journey by accessing this webpage. On this page, you will find an entry field. Enter the name of the business or the entity ID number that you are researching and click Search Records.
Step 2: Exploring the Search Results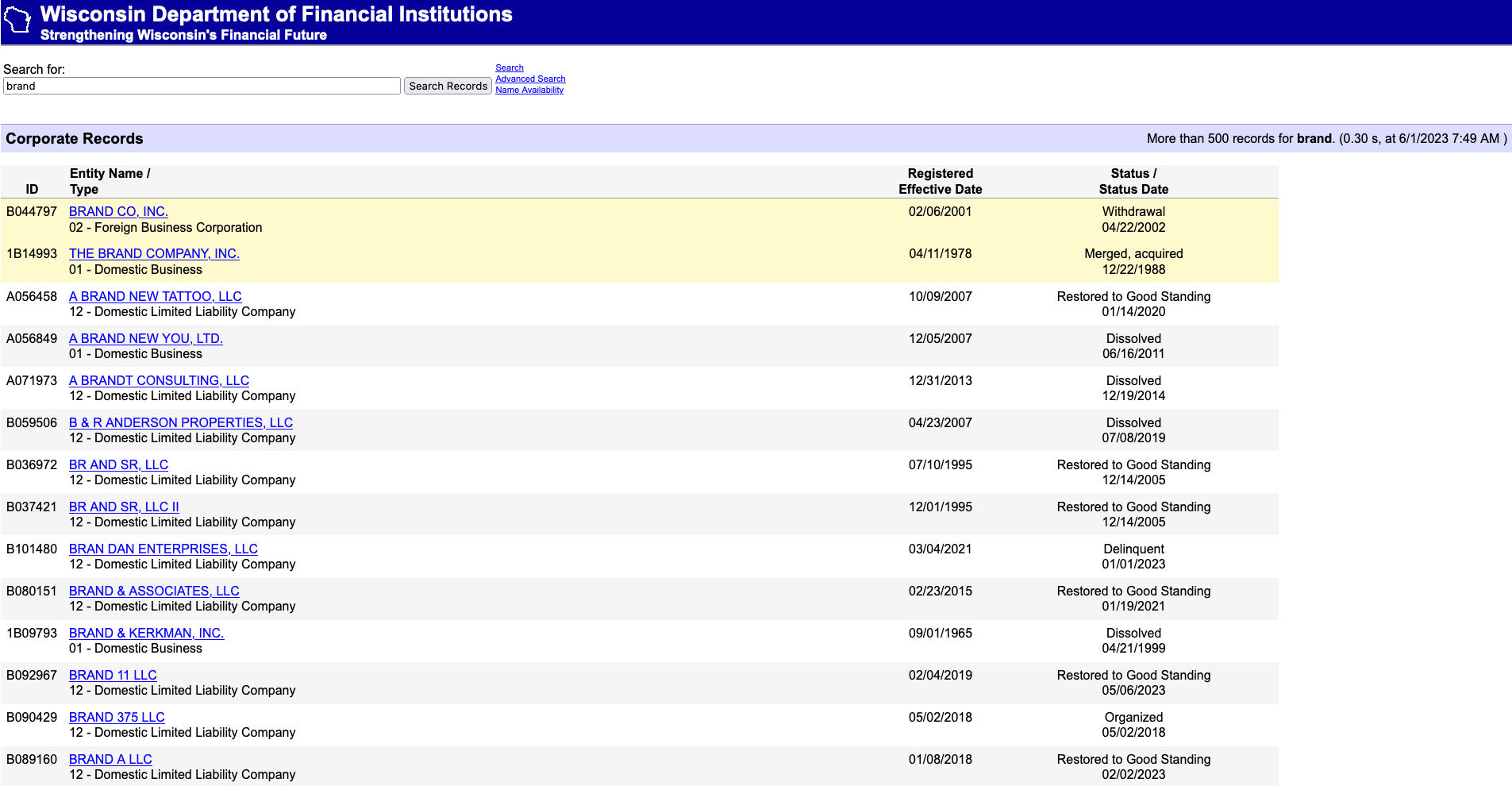 Upon initiating your search, the system will generate a list of business names or entity ID numbers that align with your search parameters. Peruse through the results until you spot the entity you intend to investigate. To delve deeper into the entity's details, click on the highlighted business name.
Step 3: Unveiling Detailed Information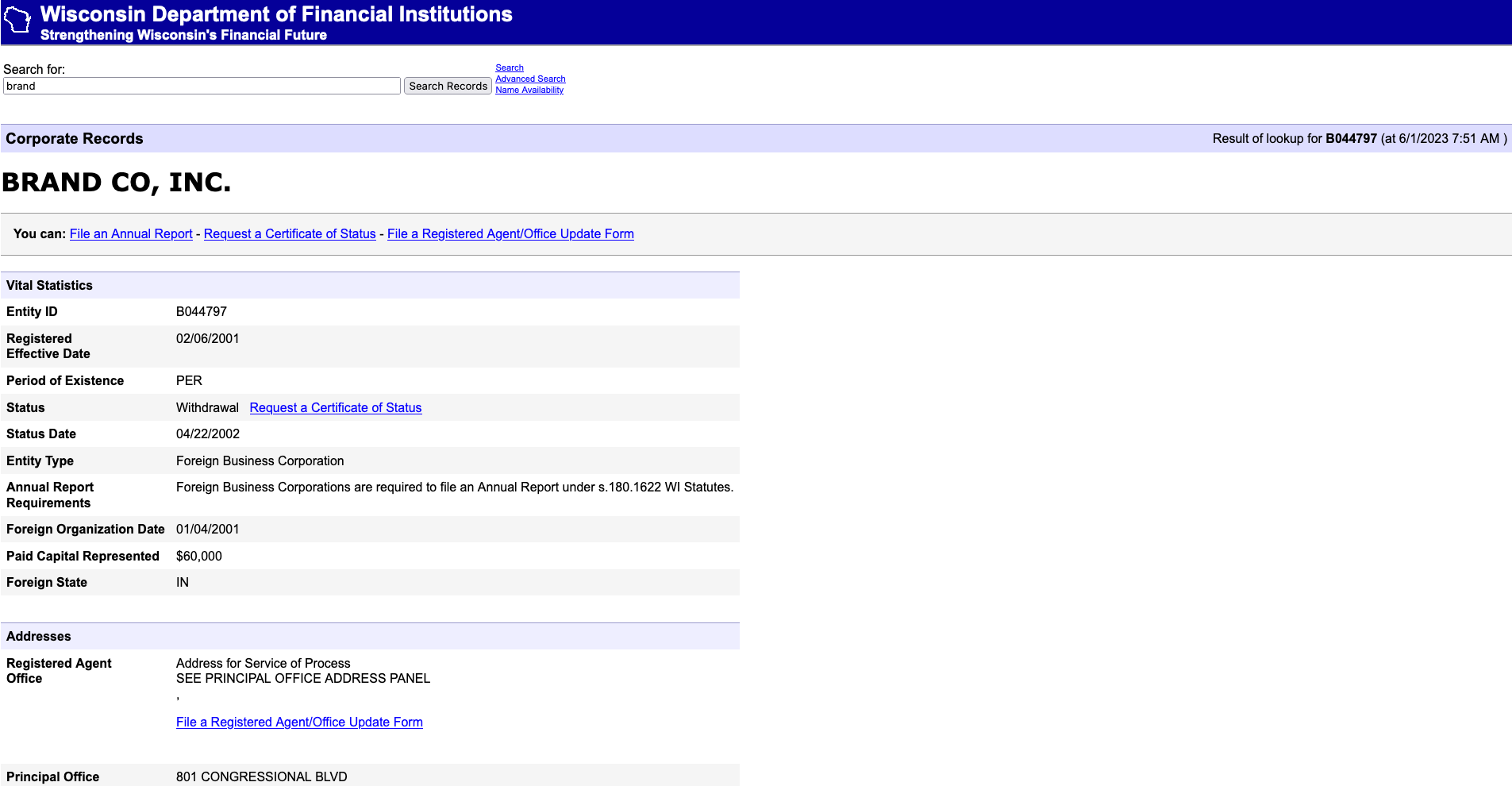 This final step reveals all the public information that the Department of Financial Institutions has on the entity you selected. At this juncture, you have the option to take additional steps such as filing your annual reports, acquiring a Certificate of Status, or updating your registered agent/office.
Checking for Name Availability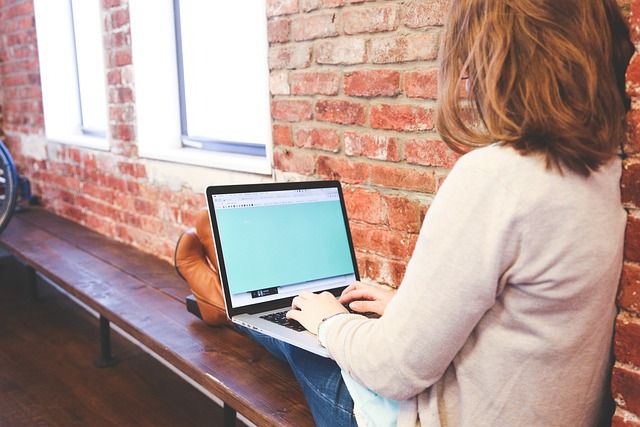 If your goal is to confirm the availability of your desired business name, this section guides you on how to achieve that. This verification process can be executed on the Department of Financial Institutions' website. Here is a step-by-step guide:
Step 1: Executing the Search
To commence the process, visit the website of the Department of Financial Institutions. Here, you will find a provision for you to enter your desired business name. Once you've typed in the name, click Search Records.
Step 2: Interpreting the Search Outcome
The system will display the results of your search on the subsequent page. If the name you entered is free for use, you will receive a notification stating that no existing records conflict with the name you have submitted.
Wisconsin Corporation Search WDFI Must-Knows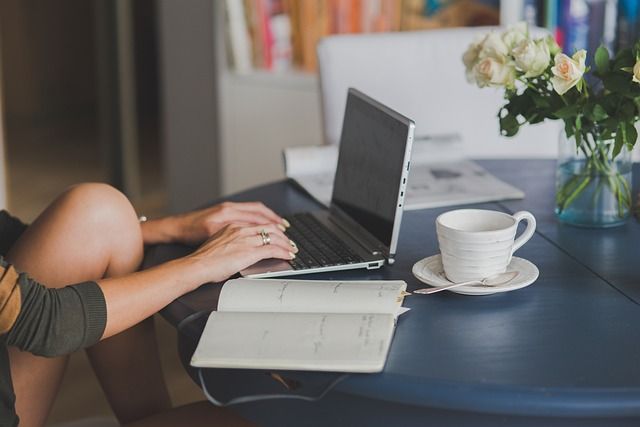 Business Entity Formation
The Wisconsin DFI registers a broad range of business entities. Among these are Business Corporations, Limited Partnerships, Limited Liability Companies, General Partnerships (optional registration), and Foreign entities licensed to transact in Wisconsin. Interestingly, Veterans organizations and certain types of religious corporations also fall within their purview.
Notably, sole proprietorships have the option to register their business name by filing a Tradename registration. However, one question that commonly arises is how to verify name availability. This is handled through the Corporate Registration Information System (CRIS). Keep in mind, however, that names should not be assumed available until written confirmation from the department is obtained.
A critical factor in the formation process is deciding whether legal assistance is necessary. Although this is not mandatory, having an attorney's professional guidance can significantly ease the process of making vital decisions such as entity type selection.
Role of a Registered Agent
An important position that often raises questions is that of the Registered Agent. This is a Wisconsin-resident individual or entity appointed to receive official communications on behalf of the business. The physical address of the registered agent's business office serves as the corporation's "registered office." It is crucial to maintain updated registered agent information to avoid potential consequences of missed communications.
Document Submission Process
When it comes to document submission, the DFI offers online and paper-based options. However, queries often arise about emailing documents to the DFI. The DFI has set guidelines for email submissions, such as ensuring attachments are in .pdf format and receipt of payment is confirmed.
For those needing faster processing, an expedited service is available for an additional fee. Importantly, for anyone needing to correct a mistake on a submitted form, a Statement of Correction form should be filed.
Additional Services and Miscellaneous Queries
Beyond the routine queries related to business entity formation and document submission, the DFI offers additional services. These include providing certified or simple copies of any filed documents and a Corporation Master File available for purchase. However, it's worth noting that ownership details are not disclosed by the department, as business entities are not required to provide this information.
For individuals interested in acquiring a Seller's Permit or qualifying as a Qualified New Business Venture, it's important to consult the Department of Revenue and follow the relevant instructions.
Understanding Annual Reporting Requirements
An annual report is a crucial document that certain entity types are required to submit. The deadlines for these reports are based on the incorporation or qualification date of the entity. Neglecting this annual reporting requirement can lead to the business entity being labeled "delinquent," which, if not rectified, could lead to administrative dissolution.
Contact Information
Lastly, the DFI has provided contact details for further inquiries. They can be reached via phone at (608) 261-7577 or by email at DFICorporations@dfi.wisconsin.gov. Both their physical and mailing addresses have been provided for those who may need to contact them through these channels.
Conclusion
Navigating the corporate landscape in Wisconsin requires a firm grasp of the tools at your disposal. The business entity search function on the Wisconsin Department of Financial Institutions' website is one such tool. It provides you with the capability to research registered entities and even verify the availability of your desired business name.
This guide has offered you a comprehensive walkthrough of this system, equipping you with the skills to not only access key information about any registered corporation or LLC but also verify the uniqueness of your business name. By exploiting these functionalities, you will be adequately equipped to steer your business entity in the right direction.
Related Business Search Articles