350 Photography Business Name Ideas
If you've exhausted your ideas for naming your photography business, here is a quick guide for you and over 350 photography business names for you to get creative with!
Every new business is trying to get noticed, whether it be online or offline. The world of photography is no different. Coming up with a good, catchy name is one of the first steps to putting your business on the map.
In a recent study conducted by The Wedding Report, it was found that there are now over 300,000 professional photographers in the United States. With such stiff competition, it's more important than ever to come up with a name that will help you stand out from the rest.
That's why we've put together this list of 350 photography business names to help get you started. But first, it's vital to recognize the different types of professional photographers out there.
How to Start a Photography Business
Starting your own photography business can be an enriching experience. But it's important to remember that it's not all about taking pretty pictures. There are many steps in making a business successful.
Here are a few tips on how to get started:
Choose Your Niche
The first step is to decide what type of photography you want to specialize in. There are many different genres, such as wedding photography, portrait photography, fashion photography, etc. Once you've decided on your niche, it's time to start thinking of names.
Brainstorming
Now it's time to start brainstorming names for your business. Again, it's essential to come up with something that is unique and memorable. If you can't think of anything on your own, try asking friends and family for ideas.
Choose a Name That Fits Your Brand
When choosing a name for your business, it's important to pick something that fits your brand. After all, your name will be one of the first things people see when they're looking for a photographer. So if you want to be known as a high-end photographer, your name should reflect that.
On the other hand, if you're going for a more casual approach, you can choose a more whimsical name.
Check for Trademarks
Once you've come up with a few potential names, it's essential to check if they are already trademarked. You can do this by searching the USPTO website. If the name is already taken, you'll need to brainstorm more ideas.
Get Feedback
Now that the tedious legal stuff is out of the way, it's important to get feedback from others. Ask your friends and family what they think of the names. If they can't remember them, then they're probably not good options.
Write a Business Plan
After choosing the perfect name for your photography business, it's time to start writing your business plan. This is a vital step in ensuring the success of your business. Your business plan should include your goals, strategies, and financial projections.
If you need help writing a business plan, many templates and resources are available online.
Register Your Business
Once you've chosen the perfect name for your business, it's time to register it. You'll need to do this with the state you plan to operate. This will ensure that no one else can use your business name.
Invest in Equipment and Training
If you want to be a successful photographer, you'll need to invest in high-quality equipment. This can be expensive, but it's essential for taking great pictures. You should also consider taking some photography classes to improve your skills.
Create a Website and Social Media Profiles
In today's digital world, it's crucial to have an online presence. Create a website for your business, and make sure to include your portfolio. It would help if you also created social media profiles on platforms like Instagram and Facebook. This will help people find you when searching for photographers in their area.
Start Marketing Your Business
Once you've created a website and social media profiles, it's time to start marketing your business. There are many different ways to make blog posts, send out email newsletters, and run social media ads.
You'll need to experiment to see what works best for you.
Portrait Photographer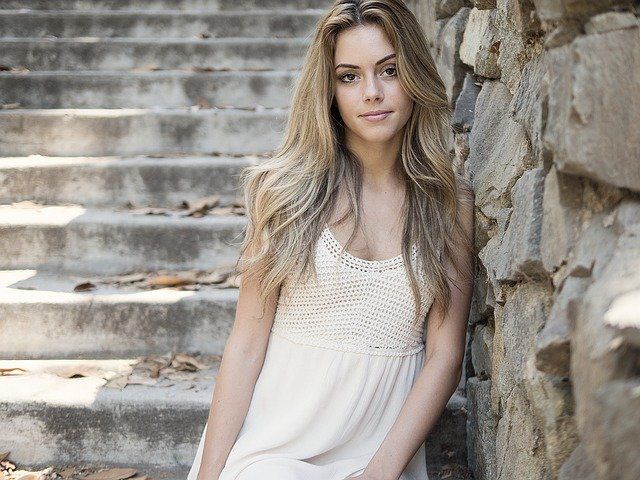 A portrait photographer is a professional who takes pictures of people, usually as part of a commissioned project. For example, they may be hired to take photos of a family or a group of friends, or they may be employed to take formal portraits of business executives or other dignitaries. Portrait photographers generally understand lighting and posing, and they often use props to create a compelling or unique portrait.
It is estimated that there are approximately 80,000 professional portrait photographers in the United States.
50 Portrait Photography Business Name Ideas
Image Studios
Aperture Images
Classic Portraits
The Picture House
New View Photography
Moments Captured
Generations Photography
Candid Shots Photography
Evoke Memories Photography
Refined Portraits
At First Sight Photography
Snapshot Photography
Studio One Photography
TheLensCrafters
Picture This Photography
Focal Point Imaging
Image Makers
Lifetouch Portraits
Olan Mills Portraits
Portrait Innovations
Not Just a Picture
Exposures
Picture Perfect
Portraits by Design
Imageworks Photography
Juxtapose Portraits
The Portrait Gallery
Picture This! Photography
The Photo Studio
Bella Images
Posed Perfection
Picture People
The Picture Place
Captured Moments Photography
Portrait Place
Snapshots Photography
Create-A-Smile Portraits
Cherished Memories Photography
Stunning Shots Photography
Portraits By Memories
Dove Photography
Snap! Portraits
Special Moments Photography
Picture Perfect Portraits
Forever Captured Photography
Fancy Portraits
Life Touch Portraits
Magnolia Studios
Memory Lane Photography
Precious Memories Photography
Wedding Photographer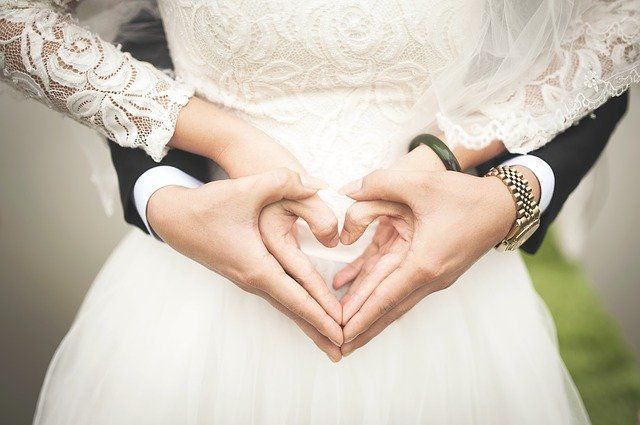 A wedding photographer is a professional who takes pictures at weddings. They typically work as part of a wedding planner or coordinator team. The duties of a wedding photographer include taking photographs of the bride, groom, and their families before the wedding, photographing the ceremony and reception, and capturing candid shots of the guests. Wedding photographers may also be responsible for creating a photo album or book.
According to the Professional Photographers of America, the average wedding photographer charges around $2,000 for their services.
50 Wedding Photography Business Name Ideas
Just Married Photography
Heirloom Images
The Wedding Photographer
Wedding Memories
Picture Perfect Weddings
The Bride's Eye
Wedding Day Memories
A Moment in Time Photography
Love Story Photography
Eternity Photography
Always & Forever Photography
Immortalized Weddings
True Love Photography
Your Wedding Moments
The Wedding Album
Bride & Groom Photography
Lovely Weddings
In The Moment Photo Studios
Forever in Pictures
My Forever Wedding
Wedding Bliss
The wedding photographer
Passion for Pictures
Picture This! Weddings
Perfect Picture Weddings
Simply Love Weddings
Dreamy Weddings Photography
Soulful Images by Sonya
Black & White Wedding Photography
The Wedding Storyteller
Wedding Memories by Design
The Wedding Experience
Captured Emotions Photography
Lovely Weddings by Design
Mystic Moments Photography
The Day I Said I Do
The Happiest Day
Memories By Meghan
Smiles for Eternity
Picture Perfection by Jen
Timeless Memories Photography
One Love Photography
Storybook Weddings
Sweet Memories Photography
Dream A Little Dream Events
Enchanted Celebrations
Fairytale weddings
Forever & Always Photography
Garden of Eden Photography
Golden Moments Photography
Newborn or Baby Photographer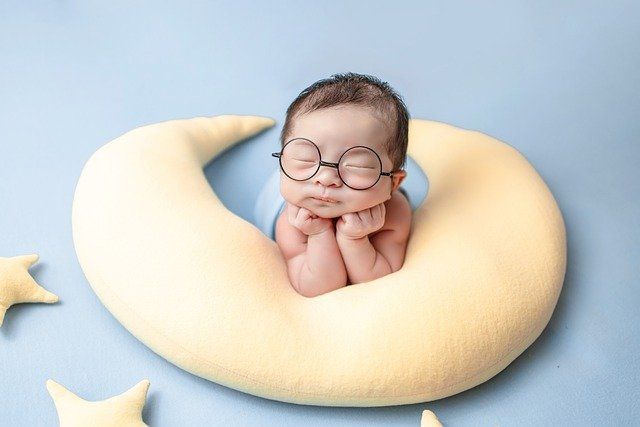 A newborn photographer is a professional who takes pictures of newborn babies and their families. They usually work in a studio, but some may also do outdoor shoots. Newborn photographers typically spend a lot of time with the families they photograph, getting to know them and their babies. They often provide albums or prints as keepsakes for the families.
The duties of a baby photographer can vary depending on their specialty. For example, some may specialize in posed shots, while others may focus on documentary-style photography. Baby photographers often need to be very patient, as they may need to wait for babies to fall asleep or stop crying to get the perfect shot. They also need to be good at handling babies safely.
According to the U.S. Bureau of Labor Statistics, the median salary for newborn photographers was $34,000 in 2020.
50 Newborn or Baby Photography Business Name Ideas
Bundle of Joy Photography
The Baby Star Photography
Newborn Memories
Picture Me With My Baby
My First Year Photos
Sweet Baby Dreams Photography
Blessed Moments Photography
Little Stars Photography
Dreamy Newborns
Capturing Baby's First Year
Little One's Photography
Bella Baby Photography
Cuddle Bug Photography
Babygrams
Precious Moments Photography
Milestones Photography
Giggles and Hugs Photography
The Baby Photographer
Just for Babies Photography
Bundle of Love Photography
Newborn Photos by Jen
Candid Child Photography
Lifetime Moments
Stages Photography
Pride and Joy Photography
Babies by Design
Cherish the Moment
Precious Newborns
Tiny Toes Photography
Itty Bitties Photography
Sugar & Spice Photography
Babies First
First Impressions Photography
Lovebug Photography
Belly to Baby Photography
Nurture Photography
Baby Steps Photography
Dear Little One
Angels in Disguise
Miracle Photography
Heaven Sent Photography
Blessed Beginnings Photography
A New Blessing
One in a Million
Parenthood Photography
Prayer for Newborns
Blessed Baby Photography
Newborn Blessings
Sacred Bond Photography
The Best Thing Photography
Wildlife Photographer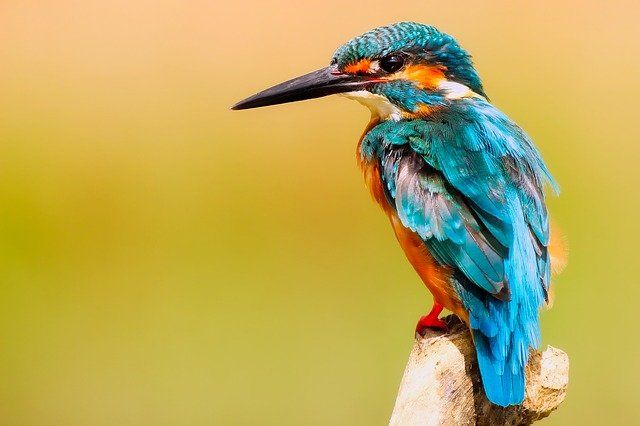 A wildlife photographer takes pictures of animals in their natural environment. Unfortunately, wildlife photographers often have to get close to the animals to take pictures, and they sometimes have to go into dangerous areas to do so.
Some of the duties of a wildlife photographer include taking pictures of animals in their natural habitat, identifying and tagging animals, and conducting research on animal behavior. According to the World Wildlife Fund, there are around 600,000 professional wildlife photographers worldwide.
50 Wildlife Photography Business Name Ideas
The Wildlife Photographer
Wildlife Photography by Joe
Nature's Majesty Photography
Animal Instincts Photography
Barefoot Safari
Exotic Photo Safari
Soul of the Jungle Photography
Tropical Paradise Photos
Island Life Photography
Jungle Explorer Photography
Animalx Photography
Creatures of the Wild
Adventures with Animals Photography
The Safari Photographer
Out of Africa Wildlife Images
Eco-Photo Explorer
Kaiser Photography
Planet Earth Photography
One with Nature Photography
The Wildlife Watcher
On the Prowl Photography
Animal Antics Photography
Furry Friends Photography
Bear Productions
Zoo Life Photos
Aquatic Adventures Photography
Underwater World Images
Reptilian Encounters Photography
Dinoland Photo Safari
Big Game Hunter Photographer
Farm Life Photographer
Pony ExpressPhotos
Animal Magic Photography
Pawsitively Pets Photography
Our Animal Friends Photography
Loving Pets Photography
Best Friends Forever Photography
Crazy Animal Lady Photographer
Creative Wildlife Images
Wildlife Wonders Photography
Bless the Beasts Photography
Animal Kingdom Photography
The Wildlife Conservancy
Beauty in Nature Photography
Naturescape Images
The Nature Photographer
Nature's Playground Photography
Field and Stream Photography
The Outdoor Photographer
The WildMan Photography
Commercial Photographer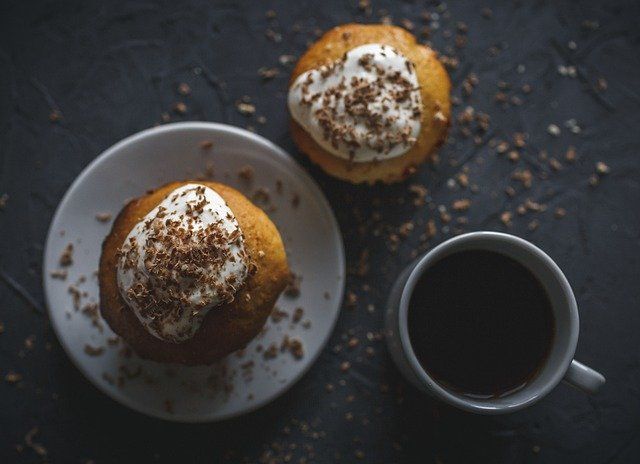 Commercial photographers are professional photographers hired to take photographs of products and services for advertising and marketing purposes. Commercial photographers typically have a portfolio of their work to show to potential clients. They may also have a website or online gallery to showcase their work.
The duties of a commercial photographer may include:
Taking product shots.
Photographing people or environments for advertising campaigns.
Creating photo essays.
Producing stock photography.
Some commercial photographers also offer video services.
According to the Bureau of Labor Statistics, the median annual salary for commercial photographers was $56,060 in 2016. The employment of commercial photographers is projected to grow 10 percent from 2016 to 2026, faster than the average for all occupations.
50 Commercial Photography Business Name Ideas
StudioCommercial
Studio 64
Richard's Photography
Apex Commercial Photography
Tom Schirmacher Photography
Product Shots
Still Life Photos
Advertising Campaigns
Stock Photography
Video Services
BLS Images
Dovetail Photography Group
LensCrafters
SnapDragon Studios LLC.
Focal Pointe Imaging Solutions
Sahara Nights Productions & Media LLC
Crystal Clear Imaging LLC
Krafty Panda Productions.
Infiniti Visual Imagery Corporation
Nuance Creative Group
Bison Creative
Hatchback Visuals
Zenith Advertising & Design
Dynamo Media Group
Dragonfly Images
Butterfly Impressions
Image Makers Advertising Inc.
The Picture Takers
Poseidon Photography
Aperture Advertising
Fine Focus Images
Snap-Shot Studio
The Camera Company
F-Stop Photography
Lightworks Imaging Inc.
Oasis Studios
Photo Ops Inc.
Red Door Productions LLC
Exposures Photography & Design
Picture This! Imaging Services
CameraAngle Photography & Video Production Services
Bl4ck Magic Studios
Art of the Image
Image Quest Studios
Picture This Imaging
Studio 2 Photography
Focus on Imaging Solutions LLC.
Picture Perfection by Amy
Creative Vision Imagery
Visionary Images Advertising and Design Inc
Fashion Photographer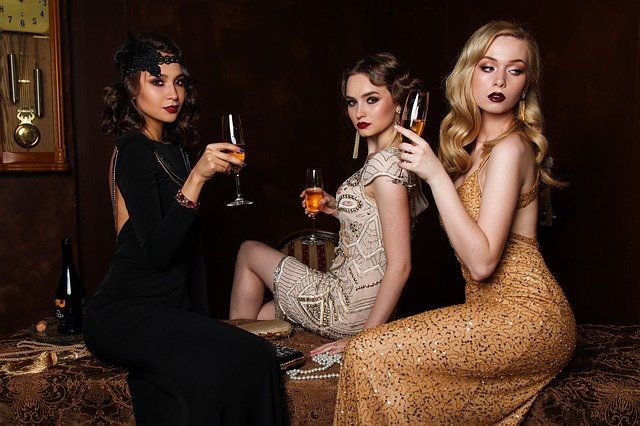 A fashion photographer is a professional who takes photographs of people wearing fashionable clothing and accessories. They may be employed by magazines, advertising agencies, or fashion houses.
The duties of a fashion photographer can include styling the shoot, selecting the clothing and accessories, posing the models, and taking the photographs. According to Payscale, the average salary for a fashion photographer in the United States is $50,000.
50 Fashion Photography Business Name Ideas
Fashionista Photo
Chic Captures
runway ready photography
Glamour Shots
Paparazzi
Snapshot Sensations
Flash Shots Photography
Catwalk Photographer
Fashion Forward Images
Flashbulb Photography
Picture This! Fashion Photography
Fashionista Images
The Moving Camera
Imaging Focus
Picture Perfection
Create Visions Imagery
Vizion Imagers
ApoFocal Images
Focus In Photography
Click Photography
Aquated Photography
Image Makers Advertising Inc.
Nuance Creatives
Rampaging Bison Creative
Hectic Visuals
Zen Advertising
Hero Media Group
Buttery Studios
Don't Look Away Studios
Black Door Studios
Exposing Light Studios
Studio Verve Photography
Focal Pointe
Day Nights Production
Crystal Clear Studios
Cunning Fox Studios
Infiniti Studios
Studios by Lex
FashionRiot
The Fashionisto Studios
Fashion Bug
Fashionably Yours Photography
Passion for Fashion Photography
Simply Fabulous Photography
Gorgeous Glamor Photography
Atelier Photography
The Mode Photographer
Studio 1 Photography
The Look
What Not to Wear Photography
Landscape Photographer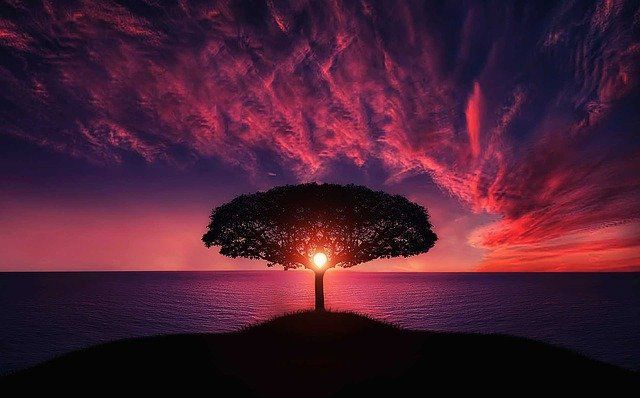 A landscape photographer is someone who takes pictures of landscapes. They may be hired to take pictures of a specific location or take pictures of landscapes as a hobby. Landscape photographers typically take pictures of natural landscapes, such as mountains, forests, and rivers. They may also take pictures of man-made landscapes, such as cities and towns.
Landscape photographers typically have a degree in photography or a related field. They may also have experience in photo editing and post-processing. They typically work outdoors and often travel to different locations to take pictures. Landscape photographers usually work for magazines, advertising agencies, or tourism boards.
50 Landscape Photography Business Name Ideas
Reflections Photography
Nature's Palette Photography
The Great Outdoors Photography
Landscape Legends
Scenic Shots Photography
Viewfinder Photography
Picture This! Landscape Photography
Shutterbug Images
Exposures Unlimited
Aperture Adventures
Snapshots of Nature
Through the Lens Photography
On-Location Photography
Natural Selection Photography
A-Frame of Mind Images
Outside the Box Photography
Vantage Point Photography
Differing Angles photography
Elemental Imagery
Outside In Photography
The Big Picture
From Every Angle Photography
Focusing on the Details
In Your Element Photography
One with Nature Photography
The Fine Print Photography
Study in Light and Shadow Photography
Subtle Details Photography
Texture & Form Photography
True Colors Photography
Bare Essentials Imagery
Earth, Wind, & Water Photography
Enchanted Gardens Photography
Fantastic Views Photography
Field of Dreams Photography
In the Moment Photography
Just Add Water Photography
Lights, Camera, Action! Photography
Picture Perfect Landscapes
Seasons of Life Photography
Snapshots in Time Photography
Soaking Up the Sunlight Photography
Southern Exposure Photography
Taking in the Sights Photography
The Beauty Around Us
The Great Escape Photography
Treasure Your World Photography
Urban Escapes Photography
Vanishing Points Imagery
Walk In My Shoes Photography
Conclusion
There are many different types of photography businesses, each with its unique name. Choosing a name that reflects the kind of business you want to run is essential. If you wish to specialize in fashion photography, landscape photography, or something else entirely, there is a name for you. Be creative and have fun!
Related Name Ideas Articles