380 Creative Esthetician Business Names
If you're thinking of starting an Esthetician Business, choosing a good name is crucial. So, here are 380 Creative Esthetician Business Names to help you!
It's all in the name - you've probably heard the saying a million times, and that's especially true when it comes to businesses. A great business name is a critical first step to success. It's no joke coming up with an Esthetician business name; you have to decide on a name that is catchy, unique, creative, and not taken. Now, that's a task! But there are some tips that can help make the process a bit easier. Plus, we're giving you 380 Esthetician business name ideas to snag! So, let's jump in.
What is an Esthetician Business?
An esthetician business typically offers a variety of services to its clients. Some of the most popular services include facials, waxing, and makeup application. Estheticians use their knowledge of skin care to cleanse, exfoliate, and moisturize the skin. They may also provide advice on skin care products and routines. Facials can be customized to address specific concerns such as acne, wrinkles, or sun damage. Waxing is another popular service offered by estheticians. This hair removal method can be used on various areas of the body, including the eyebrows, upper lip, and legs. In addition, estheticians use warm wax to remove hair from the root.
Makeup application is another common service offered by estheticians. During a makeup session, an esthetician will help choose the right colors and products for the client's skin tone and type. They will also teach the client how to apply makeup in order to achieve the desired look. In addition to these services, many estheticians offer body treatments such as wraps and massages. Body treatments are often used to relax the muscles and improve circulation.
How to Start Your Own Esthetician Business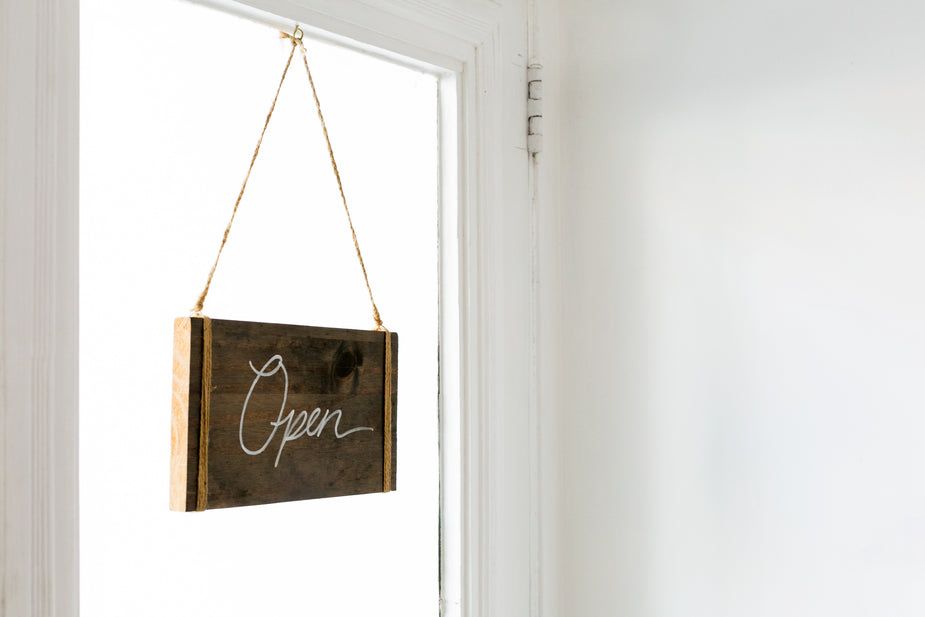 Starting your own esthetician business can be a great way to achieve financial independence and control your own work schedule. However, there are a few things you'll need to do in order to get started on the right foot.
Complete an Accredited Esthetician Program
The first step to starting your own esthetician business is to complete an accredited esthetician program. This program teaches you about skincare, hair removal, makeup application, and more. You'll also have the opportunity to gain hands-on experience by working with clients. Once you've completed an accredited esthetician program, you'll be eligible to take the state licensing exam.
Get Licensed by Your State
In order to practice esthetics, you must be licensed by your state. The requirements for licensure vary from state to state, but most states require completion of an accredited esthetician program and passing a written and practical exam. Once you've met all the requirements, you'll be able to obtain a business license and start your own esthetician business.
Choose a Good Esthetician Business Name
As we mentioned before, the name of your business is significant. It's what will help you stand out from the competition and attract new clients. When choosing a name for your esthetician business, try to be creative and unique. For example, you may want to incorporate your city or state into the name or use a play on words.
Some other things to keep in mind when choosing a name for your esthetician business include:
Avoid names that are too long or difficult to pronounce
Make sure the name is easy to spell.
Choose a name that is memorable and catchy.
Conduct a trademark search to ensure another business doesn't already use the name.
Ensure your business name is available as a domain and on social media.
Choose Your Services
Now that you're licensed, it's time to choose the services you'll offer at your business. As we mentioned before, some of the most popular services include facials, waxing, and makeup application. However, there are many other services you could offer as well. For example, body treatments, such as wraps and massages, are also popular among estheticians.
Find the Right Location
Once you've decided on the services you'll offer, it's time to find a location for your business. If you're planning on renting a space, be sure to choose a location that's easily accessible and visible to potential clients. You'll also want to make sure the space is large enough to accommodate your needs.
Build a Clientele
The next step is to start building a clientele. There are a few ways you can go about this. One option is to offer discounts or promotions to new clients. Another option is to market your business through word-of-mouth or social media. Whatever method you choose, be sure to put forth a concerted effort to attract new clients.
Build a Website & Social Media Presence
In today's digital age, it's important to have an online presence for your business. One way to do this is to build a website for your esthetician business. Your website should include information about your services, prices, and contact information. You should also create social media accounts for your business and post regularly.
380 Esthetician Business Names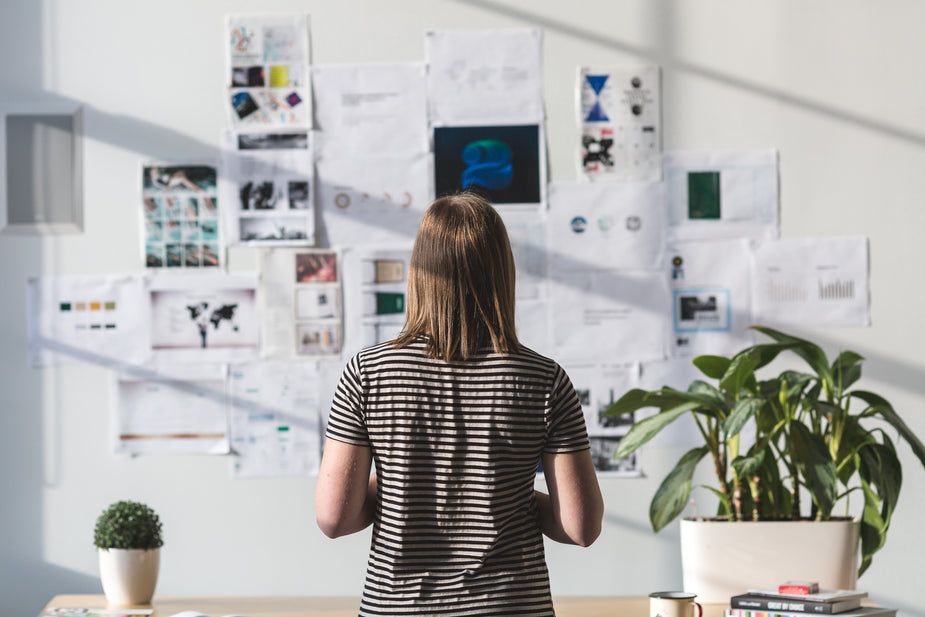 Now, let's take a look at 380 esthetician business names to get your creative juices flowing.
40 Catchy Skin Care Business Names
Want to give your esthetic business a name that sells itself?
Picking the perfect name for your esthetician business is important because it will be one of the first things potential customers see. Try to choose something that is memorable and easy to spell so that clients can easily find you online or recommend you to others.
When it comes to picking a name for a skincare business, choosing something boring doesn't give clients a reason to visit your salon instead of another. Instead, choose a phrase or play on words that are amusing to say and pleasant to look at.
A New You Day Spa
All About You Day Spa & Salon
Amazing Face Esthetics
Amber's Esthetics
Beautiful U Day Spa
Blissful Beginnings Day Spa
Breathe Easy Massage & Wellness
Broadway Nails & Spa
Calming Touch Massage Therapy
Crystal Clear Skin Care
Dawn's Day Spa
Essential Bliss Day Spa
European Wax Center
Fabulous Nails & Spa
Fresh Faced Skin Studio
Glow Esthetics
Heaven Scent Aromatherapy & Spa
Heavenly Touch Day Spa
Hidden Gems Day Spa
Holistic Bliss Massage & Wellness
Joli Beau Visage
Just for You Day Spa
Lavish Nails & Spa
Luxe Nails & Spa
Magnolia's Day Spa & Salon
Nirvana Massage & Wellness
Peaceful Place Massage Therapy
Polished Nail Bar
Quiet Moments Massage Therapy
Reflections Day Spa & Salon
Renewed Radiance Skin Care
Revive Day Spa
Rozi's European Waxing Studio
Salon De Cheveux
Serenity Day Spa
Simple Elegance Day Spa
Skin Care by Candace
Spa Reflections
The Beauty Bar
The Waxing Studio
40 Unique Esthetician Business Name Ideas List
Looking to start an esthetician business in a hot market area? Are you a young skin care salon looking to establish yourself and inform your clients that you do things differently? Clients will remember a snappy company name that they're not likely to forget.
Consider how your company distinguishes itself in the marketplace. What are your company's hero services, and what is unique about them? Is there anything distinctive on your menu from other spas? When looking for a creative esthetician business name, this can be a smart approach to take.
Cosmetics Quiet
Lighten Mascara
Soften & Sunshine
Looker & Chill
Paradise & Characteristics
Premier Grandeur
Chill & Grandeur
Relaxation Quiet
Project Marvel
Quiet Depot
Cool Knockout
Belle & Eden
Gorgeous & Lighten
Marvel & Cosmetic
Sweetheart Splendor
Sunshine Characteristics
Peach Soothe
Makeup Magnificence
Sunshine Jewel
Beautiful Looker
Characteristics & Ease
Cosmetics & Makeup
Paint Makeup
Grandeur Relax
Lighten Splendor
Magnificence Calm
Lighten & Loosen
Dream Beautiful
Knockout Sweetheart
Looker & Cosmetics
Calm Beautiful
Project Loose
Ease & Stunner
Jewel Sunshine
Face Eden
Jewel Relieve
Grandeur & Character
Jewel Soften
Beauty Structure
Gorgeous Company
40 Relaxing Esthetician Business Names
Your esthetician business name can play a role in invoking the sense of relaxation that your clients seek in terms of skincare concerns and the spa experience.
The clientele comes to skin salons with more than just dermatological issues; they're often looking for an escape from their hectic lives. Make sure your business title caters to this tranquility idea so potential customers will feel drawn to your services.
Given that this is one of the most requested features offered by your skin care spa, it's also a good idea to include it in the name. Let's take a look at some examples.
Beauty Sweetheart
Soothe & Ease
Beauty Relax
Sunshine Quiet
Aesthetics Soften
Gorgeous & Nirvana
Cosmetic Ease
Cosmetic Grace
Aesthetics Knockout
Sunshine Aesthetics
Splendor & Sunshine
Ease Grace
Beauty Marvel
Sunshine Project
Peach & Cool
Lighten Face
Eden Structure
Characteristics Mascara
Chill Nature
Cosmetic & Beauty
Makeup & Unwind
Mascara & Nirvana
Cosmetic & Co.
Jewel & Sunshine
Sweetheart Works
Premier Face
Relax Cosmetic
Eden & Character
Unwind Relaxation
Magnificence & Aesthetic
Composition Lighten
Quiet & Ease
Soothe & Jewel
Chill & Loosen
Structure Beautiful
Jewel & Mascara
Nature Soothe
Soothe Hero
Cosmetic Gorgeous
Unwind Peach
40 Med Spa Names
The medical aesthetic industry is booming, with new technology and procedures always being developed. As a result, many estheticians are beginning to focus on the medical side of their business in order to keep up with demand. If you're looking for a name for your skin care spa that will let clients know you mean business, check out some of our suggestions below!
Grace & Paradise
Cool Mascara
Composition & Unwind
Soften & Beauty
Ease Grandeur
Knockout & Sweetheart
Eden & Jewel
Cosmetic & Cosmetics
Eden & Co.
Unwind & Gorgeous
Beautiful Paint
Aesthetic Cosmetic
Paradise Grace
Structure & Beauty
Project Unwind
Cosmetic & Character
Cosmetic Relaxation
Jewel Loosen
Character Cool
Riverside Quiet
Characteristics Makeup
Grandeur Star
Jewel Nature
Eden Loosen
Aesthetics & Sunshine
Relieve Sunshine
Marvel & Sunshine
Jewel & Unwind
Sunshine Makeup
Grace Aesthetics
Relieve & Knockout
Cosmetic Lighten
Makeup Mascara
Loose Looker
Marvel & Loose
Makeup Gorgeous
Structure Mascara
Cosmetics Hero
Lighten Beautifully
Aesthetics & Nature
40 Classy Spa Names & Esthetician Business Names
If you manage a luxurious skincare spa, you likely want to steer clear from comedic names and lean more towards sophistication.
Coming up with a premium name for a business is different from regular brands. A luxury brand is never created to begin with. It exists as a result of an event that occurred in the past. Consider any luxury brand you like. I'm sure the name either reflects the company's founder or some other reason for its existence. Consider Chanel, Armani, and Hermes - they all have something in common.
Face Star
Lighten Star
Looker Marvel
Makeup & Sunshine
Unwind & Loose
Sunshine & Quiet
Relaxation & Jewel
Beauty Eden
Jewel & Chill
Jewel Aesthetics
Paradise & Relax
Nirvana & Grace
Knockout Quiet
Characteristics & Unwind
Eden Lighten
Oasis & Soften
Ease Looker
Makeup Knockout
Knockout Splendor
Belle & Quiet
Cosmetic Makeup
Relieve Lighten
Face Knockout
Paradise Oasis
Grandeur Paradise
Peach & Splendor
Structure Character
Paint Nature
Stunner & Unwind
Eden & Relaxation
Mascara & Marvel
Nature Cosmetics
Gorgeous & Character
Magnificence & Paradise
Relaxation & Grace
Structure Makeup
Beauty & Mascara
Gorgeous & Co.
Grace & Composition
Eden & Peach
40 Clever Esthetician Business Names
Humor is a potent tool. It can evoke different emotions in people, and we tend to remember things that make us feel something more than those that don't. Having a clever esthetician business name with humor also makes your spa seem more approachable to potential customers, as it signals that you're not taking yourself too seriously. People usually appreciate that type of atmosphere.
Soften Calm
Relax Cool
Rest & Knockout
Splendor & Lighten
Magnificence & Sweetheart
Beautiful Cosmetic
Relaxation & Calm
Aesthetics Works
Character & Jewel
Paint & Magnificence
Unwind Magnificence
Magnificence & Rest
Cosmetics & Cosmetic
Paint & Stunner
Grace Knockout
Splendor & Marvel
Looker Grandeur
Composition & Relaxation
Makeup Ease
Sunshine Calm
Cosmetic & Grandeur
Beautiful & Ease
Belle & Paradise
Gorgeous Loosen
Structure Face
Jewel Quiet
Beauty & Beautiful
Beautiful & Quiet
Loosen & Relax
Loosen Makeup
Unwind Marvel
Chill Beauty
Loosen & Ease
Composition Ease
Project Cosmetic
Nirvana Chill
Beauty & Calm
Project Chill
Stunner Oasis
Unwind Relieve
40 Creative Esthetician Business Names
Perhaps you are a skincare spa aesthetician who wishes to express your creative side. Consider selecting an aesthetically-named product that reflects your creativity to symbolize your business' creativity. Choose a name that indicates that you have artistic ability and helps people believe in the capacity of your skincare spa to deliver services that satisfy standards and stay up with the trends. If it's your artistic vision you're trying to project, take a look at these suggestions for some innovative ideas.
Lighten Relieve
Cool Composition
Sweetheart Stunner
Character & Soothe
Nature & Gorgeous
Beauty Quiet
Soften Knockout
Cosmetic & Marvel
Marvel & Aesthetic
Marvel & Unwind
Composition & Loose
Marvel & Cosmetics
Jewel Splendor
Cool Cosmetics
Makeup Star
Knockout Character
Gorgeous Stunner
Beauty Splendor
Marvel & Jewel
Grace & Oasis
Structure & Grace
Unwind Relax
Cosmetic & Magnificence
Characteristics Gorgeous
Belle & Calm
Stunner & Characteristics
Sweetheart Paradise
Eden Beautiful
Looker Composition
Cosmetics Stunner
Chill Eden
Aesthetics & Chill
Splendor & Calm
Makeup Grandeur
Cosmetic Sunshine
Beautiful Aesthetics
Looker Stunner
Beautiful & Grandeur
Gorgeous Sunshine
Paradise & Ease
40 Good Esthetician Business Names
If you want your business to be taken seriously, you need a good name. A great name evokes trust and professionalism. People will see that you're serious about your business and that you have the skills and experience to back up your claims. It also helps if your name is easy to remember so that potential customers can find you when they need your services. Here are some great esthetician business names to get you started.
Unwind & Makeup
Cosmetics Soften
Characteristics Nirvana
Aesthetics Project
Sweetheart Composition
Jewel Eden
Aesthetic Beauty
Nirvana & Calm
Character Sweetheart
Rest Cosmetic
Looker & Cosmetic
Soothe & Stunner
Mascara & Aesthetics
Makeup Character
Sunshine & Gorgeous
Structure Aesthetics
Nirvana Face
Quiet Stunner
Beauty & Paradise
Relaxation & Relax
Makeup & Quiet
Soothe Unwind
Quiet Peach
Chill Sweetheart
Quiet & Composition
Aesthetic Beautiful
Rest & Quiet
Loose & Aesthetic
Relax Splendor
Makeup Loose
Grace & Splendor
Magnificence & Looker
Soften Cosmetic
Soften Eden
Makeup Group
Beautiful & Belle
Oasis & Beauty
Quiet & Magnificence
Magnificence & Stunner
Unwind & Aesthetic
40 Natural Skin Care Business Names
Is your aesthetician's practice focused on natural skin care products? Choosing a name for your skin care center that sounds natural is a good idea. The image of a natural skin care spa offers soothing sounds, lovely fragrances, dim lights, and, most importantly, relaxation. When picking a name for your natural skincare company, it's essential to choose words that convey this vision in the mind of the customer. A natural skin care name pairs well with words that reflect nature and the Earth.
Lighten & Relax
Cosmetic Calm
Grandeur Characteristics
Splendor Cosmetic
Chill & Eden
Rest & Nature
Relieve Character
Quiet & Aesthetic
Relieve & Nature
Splendor & Makeup
Grace Soothe
Face Nature
Splendor & Face
Makeup Structure
Sunshine & Sweetheart
Rest & Mascara
Peach & Beautiful
Aesthetics Beauty
Loosen & Paradise
Beauty Mascara
Relax & Chill
Structure & Relax
Loosen & Makeup
Soften Oasis
Structure Marvel
Cool & Soften
Oasis Makeup
Relax & Sunshine
Mascara & Jewel
Aesthetic & Lighten
Quiet Mascara
Unwind & Splendor
Marvel Relax
Gorgeous & Paradise
Rest Quiet
Calm & Aesthetics
Calm Quiet
Oasis Looker
Oasis & Cosmetic
Paradise & Belle
Related Name Ideas Articles