260 Cleaning Company Name Ideas
The quest for the perfect cleaning company name ends here! Find 260 unique names curated for impact, credibility, and success. Stand out with BrandSnag!
The name of your cleaning business is one of the initial ways to create a first impression on potential customers, making it vital to choose the right name to create a lasting impression. To assist you in naming your business, we have compiled a list of potential cleaning company names for inspiration. Let's begin!
20 Pool Cleaning Service Business Name Ideas
Azure Aqua Aces
Pool Purity Pros
Lagoon Luminous
Sparkling Springs
Crystal Currents
Aquamarine A1 Cleaners
Pristine Pools and Spas
Shimmering Swims
Gleaming Grotto
Hygienic H2O Helpers
Oasis Operators
Poolside Purity
ClearWave Cleaners
Neptune's Net Cleaners
SplashSparkle Services
Aquatic Artisans
Pool Prism Professionals
LiquidLux Cleaners
Shimmering Swimmers
Cerulean Crystal Cleaners
20 Unique Cleaning Business Names
Spectrum Clean Solutions
ProClean Hive
GrimeBusters
Sparkle Surge
Hygiene Hero
Crystal Clarity Cleaners
Luminous Touch
Clean Cascade
GlitterGlow Cleaning
DustAway Dynamics
Radiant Routine
Sanitary Shine
Gleaming Graces
ClearCut Cleaning
Nimbus Neatness
DirtDevour
SweepSymphony
Purity Peak
CleanseCraft
WhiskAway Works
20 Classy Names for a Cleaning Business
Elite Elegance Cleaners
Prestige Purifiers
Graceful Gleam
Dapper DustBusters
Prime Purity
Chic Shine
Superior Sanitizers
Majestic Maintenance
Noble Neatness
Fine Finish Cleaners
Serene Sparkle
Refined Radiance
Exquisite Environment
Elegant Edifice Cleaners
Distinctive Dazzle
Classy Cleanse
Distinguished DustOff
Grandeur Gleam
Supreme Sparkle
Upscale Upkeep
20 Catchy Cleaning Business Names
DustBeGone
ShineTime
DazzleDust
SparkleSquad
GrimeGone
Spic'n'Span Squad
GleamTeam
MagicMop
BrightBroom
Purity Patrol
Swish and Swipe
CrystalClear Crew
ScrubBub
Sparkle Spark
Gleaming Gang
NeatNiche
CleanSweep Services
ShineShimmers
GlitterGleam Squad
FreshFlash Cleaners
20 Funny Cleaning Company Names
Sweep Dreams
Grime Fighters
Dirt Demons
Scrub-a-Dub Club
Sweepstakes Cleaning
Take a Whisk
Dust Bunnies' Bane
Stain Gang
Dirt Detectives
The Mop Mafia
Grime Scene Investigators
Sponge Monarchs
Broomzilla
Dustbin Dancers
Smudge Smackers
Suds 'n' Buckets Brigade
Mop till You Drop
Gleam Screamers
Scrubbing Bubbles' Cousins
The Sparkling Spongers
20 Cute Cleaning Business Names
Bubbly Broom
Sparkly Scrub
Gleeful Gleam
Dainty Dusters
Cheerful Cleaners
Swirly Sweepers
Shiny Sprucers
Bright Bubble Cleaners
Glittering Gloves
Lovely Lather
Twinkly Tidiers
Glossy Glow
Merry Moppers
Shimmer Shakers
Blissful Bristles
Sunny Sanitizers
Peachy Polishers
Jolly Jets
Sparkle Sprinklers
Whisk Wonders
20 Clever Cleaning Company Names
Polish Prodigies
Scrub Scholars
The Clean Genes
Lustrous Logic
Witty Whisk
Brisk Bristles
Gleam Dream Team
Bright Idea Cleaners
Smart Sanitation
Grime Rhymes
Pinnacle Polishers
Intelliclean
Dazzle Dynamics
Sweep Synonyms
Sanitary Savvy
Radiant Reasoning
Pristine Pundits
Spotless Sages
Cleanly Cerebral
Dust Off Doyens
20 Professional Cleaning Company Names
Corporate Clean Solutions
Executive Cleaners
Master Maintenance Services
ExpertClean Inc.
Precision Pro Cleaners
PrimeClean Associates
Professional Purity
Meticulous Maintenance
Top-tier Tidiness
EliteClean Enterprises
QualityClean Inc.
Paramount Purifiers
SuperiorSanitize Services
HighGrade Hygiene Helpers
Proficient Polishers
Reliable Radiance
ExpertEase Cleaners
Distinguished DustOff Inc.
Signature Sparkle
Premium Purity Professionals
20 Personal Names for Cleaning Companies
John's Pristine Clean
Sarah's Sanitization Squad
Emma's Elite Cleaners
James' Just-Clean Services
Grace's Gleaming Gang
David's Dirt Detectors
Bella's Bright Brooms
Noah's Neat and Tidy
Olivia's Organized Oasis
Liam's Luminous Clean
Mia's Meticulous Maids
Ethan's Efficient Cleaning
Ava's A+ Cleaners
Jacob's Joyful Jettisons
Sophia's Sparkle Services
Daniel's Dust Defense
Harper's Hygiene Heroes
Mason's Magic Moppers
Ella's Elite Environment
Jackson's Jolly Jets
20 City-Based Cleaning Company Name Ideas
Austin's A1 Cleaners
Boston Bright Bristles
Chicago Clean Crafters
Denver Dust Dodgers
El Paso Elite Cleaners
Fresno Freshness Force
Greenville Gleaming Gurus
Houston Hygiene Helpers
Indianapolis Immaculate Clean
Jacksonville Joyful Jets
Kansas City Klean Kingpins
Los Angeles Lustrous LLC
Miami Magic Moppers
Nashville Neat Nook
Orlando Oasis Operators
Philadelphia Pristine Providers
Queens Quality Cleaners
Raleigh Radiant Regimen
San Francisco Shine Squad
Tucson Top-tier Tidiness
20 Unique Cleaning Business Name Ideas
DirtExtinguishers
PureParadise Purifiers
GrimeGuardians
Lustrous Lux Cleaners
GlossGenius
Viridian Vortex Cleaners
ZephyrZenith Cleaners
QuantumClean Crew
ShimmerShift Services
Purity Pyramids
CrystalQuasar Cleaners
Nimbus Navigators
StellarSanitize
Aurora Array Cleaning
VortexVibe Cleaners
RadiantRealm
ClarityCrescendo Cleaners
LuminousLabyrinth Cleaners
Purity Prism
Pristine Phoenix
20 Home Cleaning Business Name Ideas
Homestead Hygiene
Domestic Dazzle
Hearth Helpers
Cozy Cleaners
Home Harmony Hygiene
Nest Neatness
Dwelling Dusters
Residing Radiance
Abode Aces
Casa Cleaners
HouseHold Harmony
Reside Resplendent
Homefront Heroes
Shiny Shelters
Habitat Helpers
Lustrous Living
Sparkling Spaces
ComfyClean Crew
Homely Hygiene Helpers
Domicile Dazzle
20 Small Cleaning Business Name Ideas
Petite Polishers
Tiny Tidy Team
Compact Clean Crew
Mini Maid Service
Small Sweepers
Local Luster Cleaners
Nano Neatness
MicroMaid Marvels
Cozy Clean Company
Small Scale Sanitizers
Pint-sized Purifiers
Little Luminous
Dainty Dusters
Trim and Tidy
Bijou Brighteners
Petite Pristine Pros
Nifty Neatness
Compact Crystal Clean
Modest Maids
Tiny Tidy Turnout
How to Choose a Cleaning Company Name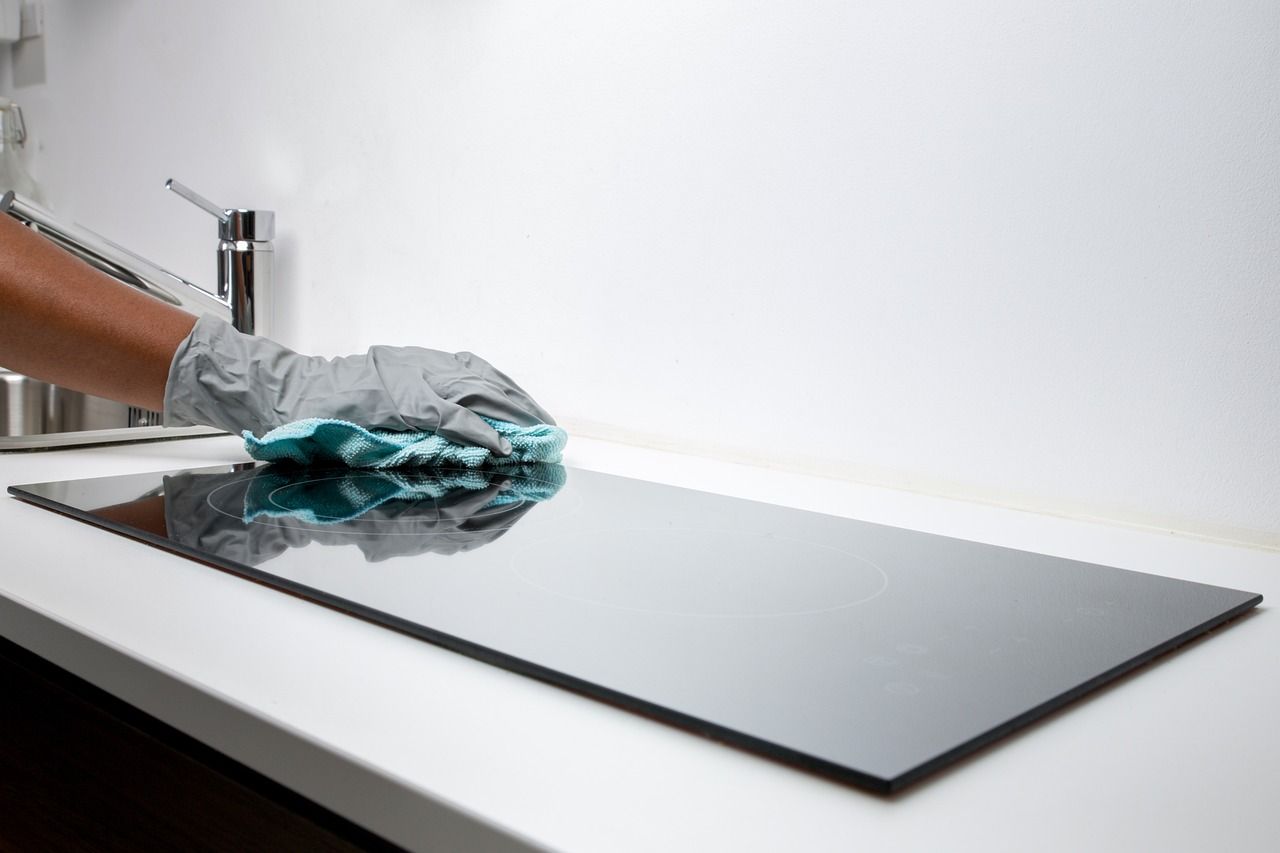 A business name is more than just a label. It's the first impression people have of your company. Choosing a great business name can seem like an uphill task. Nevertheless, putting in the effort is worthwhile.
A name communicates what your business is all about. It signifies your company's mission, professionalism, and the services you provide. It can also evoke emotional responses, creating a personal connection with your audience.
There are several factors to keep in mind as you brainstorm potential names for your cleaning company.
Simplicity and Clarity
Your name should be easy to pronounce, spell, and remember. People will likely come across your business name in passing, and you want to make it as easy as possible for them to recall it later.
In terms of clarity, your name should indicate the nature of your business. Customers should be able to infer that you're in the cleaning industry just from hearing or seeing your name.
Uniqueness
Being distinct is important. You don't want a name that's too similar to another company, especially a competitor. Originality helps your business stand out and can also prevent legal complications from trademark infringement.
Future Growth
While it's important for a name to reflect the nature of your business, you also don't want it to limit future opportunities. If you anticipate branching out into different areas of cleaning, it's best to avoid a name that's too specific.
Domain Availability
In this era, having an online presence is essential. So, consider whether the domain name associated with your business name is available. You can do this by running a quick search on BrandSnag's Domain Name Availability Checker.
Local Sensibilities
When choosing a name, it's essential to consider the local culture and sensibilities. The name should resonate with your target audience and should not inadvertently offend anyone.
Tips to Generate Cleaning Business Name Ideas
Once you've established some general guidelines for what you want in a business name, it's time to start brainstorming.
Start with a Brainstorming Session
Gather a small group of people and start thinking of words associated with cleaning. Make a list of words or phrases that come to mind. Don't limit yourself at this stage, just get as many ideas as possible.
Play Around with Different Word Combinations
Once you have a list of potential words, start combining them in different ways. Use adjectives and nouns together, mix and match different words, and see what works best.
Use a Name Generator
The Name Generators BrandSnag offers can be a great source of inspiration. We use algorithms to combine different words and generate unique names. But remember, these are just for inspiration and may not meet all your requirements.
Solicit Feedback
Once you've narrowed down a list of potential names, get some feedback. You can ask potential customers, friends, or family what they think.
Legal Considerations When Naming Your Cleaning Business
Before finalizing your business name, there are some legal considerations to keep in mind.
Trademark Infringement
Ensure that your chosen name isn't infringing on any existing trademarks. You can check this by doing a search on the U.S. Patent and Trademark Office's website.
Business Registration
Depending on your location, you may need to register your business name with the local, state, or federal government. Look into the laws in your area to ensure you're compliant.
The Importance of Social Media Usernames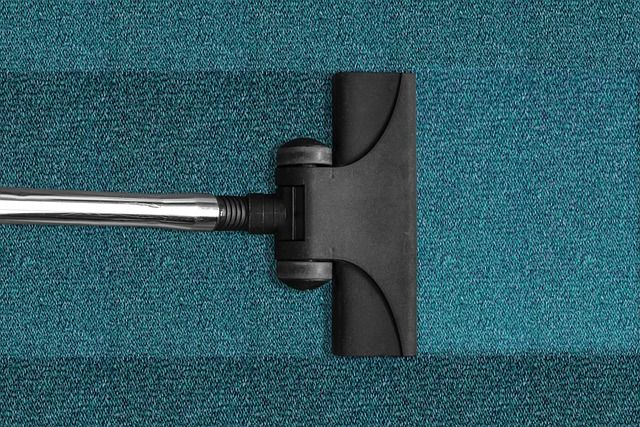 In today's connected world, social media plays an essential role in promoting your business. It's not enough to have a brilliant business name if your customers can't find you easily on social media.
Your social media username, or handle, is a part of your online identity. It should ideally match your business name to maintain consistency and make it easy for customers to find you. When a potential customer searches for your business online, you want all paths to lead back to you.
Remember that every social media platform has its own rules about what usernames can include and how long they can be. Be sure to check the guidelines on each platform where you plan to establish a presence.
Consider your social media usernames as early as possible in your business planning process. If you find that your desired name is taken, you can consider adding a location or industry keyword, but aim to keep it as close to your business name as possible.
The Significance of a Domain Name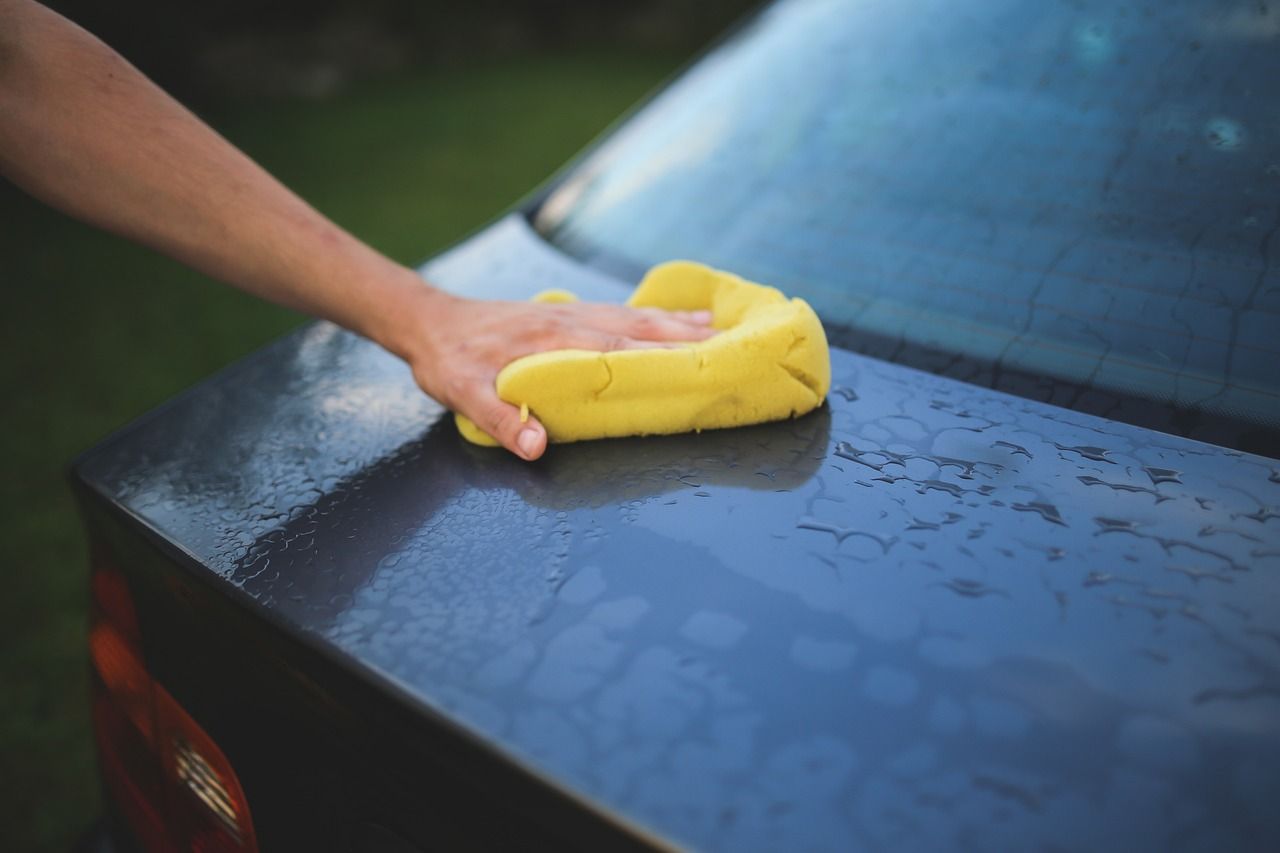 Just like your business and social media names, your website's domain name is a crucial part of your overall brand. It's the address where customers can find you online, and it can impact your visibility in search engine results.
When choosing a domain name, simplicity is key. Ideally, your domain name should match your business name. However, due to the vast number of websites already in existence, your first choice may not be available.
Here are some tips to consider if you need to adjust your domain name:
Keep it short: Long domain names are hard for customers to remember and more prone to typos.
Use keywords: If possible, include keywords related to cleaning services. This can improve your website's search engine optimization (SEO).
Avoid numbers and hyphens: These can confuse people and make your domain name harder to remember.
Consider different domain extensions: If your ideal .com domain name isn't available, consider other extensions like .net, .co, .cleaning, etc.
Remember to check the availability of your chosen domain name using BrandSnag's domain name checker tool.
How to Register Your Cleaning Company Name by Country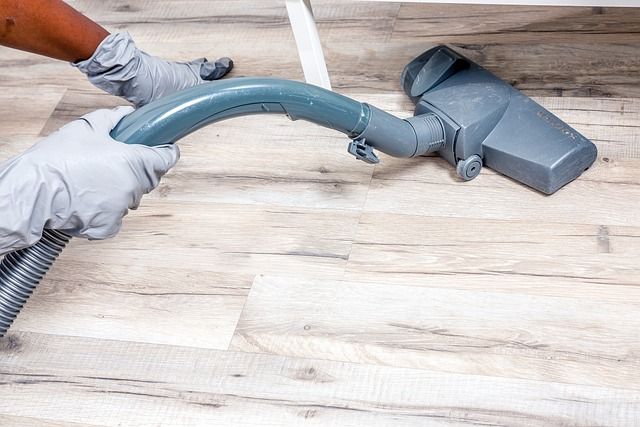 Starting a cleaning company involves numerous tasks, one of the primary ones being registering the company name. This process varies from country to country, and understanding how it works in your region is crucial. Here's a quick guide to registering your cleaning company name in the United States, Canada, United Kingdom, and Australia.
United States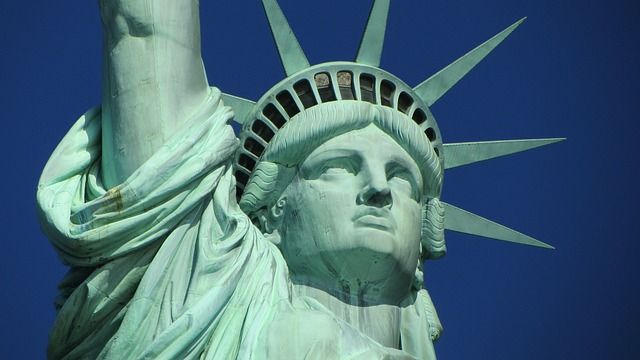 Registering your Entity Name
The United States requires businesses to register a legal entity name, especially in instances where your operational structure necessitates it. Registration ensures that you are the sole operator under that name within your state.
Checking for Trademarks
It's important to make sure that the name you've selected for your business isn't already registered or trademarked. The U.S. Patent and Trademark Office can assist with this. If the name is available, consider trademarking it yourself to prevent other cleaning companies from using it in the future.
Registering your DBA
In some cities or states, registering a DBA ("Doing Business As") is necessary. Even when it's not, it's often beneficial to register a DBA for operational and tax purposes.
Registering your Domain Name
Purchasing an unused domain for your business website through an accredited domain registrar can secure your online presence. Keep it concise and related to your business name. Remember to renew your registration annually to maintain your website.
Canada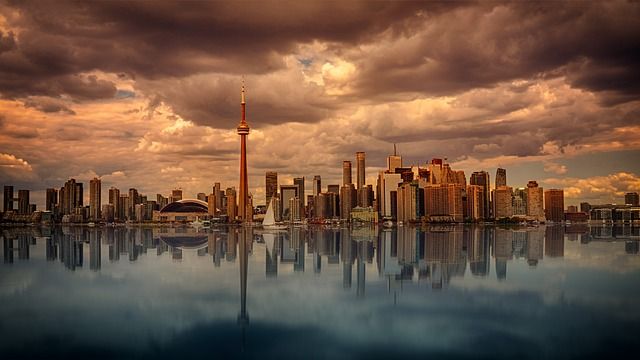 If your business operates under your legal name, you typically don't need to register it in Canada. However, if you use a different name, registration becomes necessary.
Registering your Corporate Name
If you're operating under a business name different from yours, you'll likely need to register it with the provincial government. The specifics for registration differ from one province to another, so check your local requirements.
Registering a Trade Name
Some businesses have a trade name distinct from their corporate name, such as "John Smith Cleaning" for "John Smith Cleaning Services Inc." If that's the case, register the trade name as per your province's regulations.
Incorporating the Name
Incorporation is optional, but it grants exclusive rights to your business name, either in your province or across all of Canada, depending on the incorporation method.
Trademarking the Name
This is another optional step, but trademarking provides proof of ownership, prevents imitation, and safeguards the value of your brand.
United Kingdom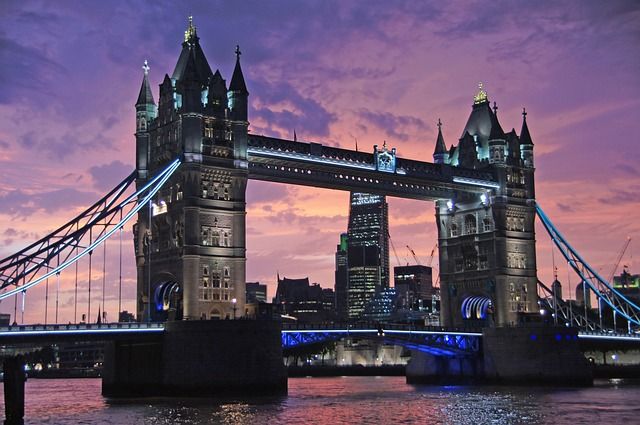 Regardless of whether you're a sole trader, limited company, or business partnership, the steps for registering a business name in the U.K. are essentially the same.
Choosing Your Business Structure
There are different naming rules for various business types, and some words, such as "limited" or "accredited," require permissions. Therefore, decide your business structure before registration.
Checking Name Availability
The Companies House Company Name Availability Checker can be used to check if another business is already operating under your chosen name. It's also advisable to search for a trademark to ensure no similar brands exist.
Trademarking the Name
Register your name as a trademark to prevent other cleaning companies from using it.
Australia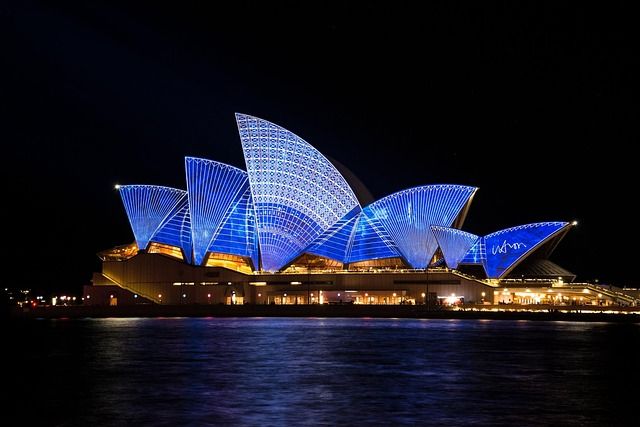 In Australia, the Business Registration Service facilitates online registration for new Australian Business Numbers (ABN) and businesses. If you already have an ABN, you can register through ASIC Connect. You also have the option to work with a private service provider, like an accountant or solicitor, to register and renew your business name.
You don't need to take this step if you're using your personal name as your business name.
Registering your cleaning company name may seem like a long process, but it's a critical step in establishing your business. This guide provides the basic steps for registration in the United States, Canada, the United Kingdom, and Australia. Be sure to check local requirements and get professional advice if you're unsure about any part of the process.
The legitimacy of your business depends on proper registration. So, take the time to do it correctly and secure a solid foundation for your cleaning company.
Related Name Ideas Articles