200 Notary Business Name Ideas
Are you starting a Notary Business and have run out of name ideas? Here are 200 cool and unique Notary Business Name Ideas and tips for you to use!
As a notary, it's vital to have a strong and memorable business name. A good business name can set you apart from the competition and make it easier for customers to find you. But with so many businesses out there, coming up with a unique and catchy business name can be tough.
That's why we've put together this list of 200 notary business name ideas. Whether you're looking for something creative and original or more traditional, we've got you. So browse through our list and find the perfect business name for your notary practice!
What is a Notary?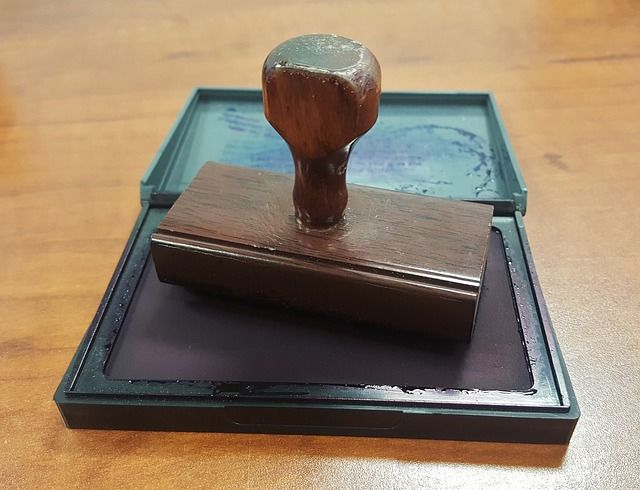 A notary is an individual who the state has appointed to serve as an impartial witness to the signing of documents. A notary can also administer oaths, take acknowledgments, and certify copies of documents. In order to become a notary, an individual must first complete a training program and pass an exam. Once they have been commissioned, they are required to maintain a record of their notarizations.
Notaries are often used in real estate transactions, as they can help ensure that all parties understand the documents they are signing. They can also provide valuable assistance in situations where there is a language barrier. By serving as an impartial witness, a notary can help to ensure that all parties involved in a transaction are treated fairly.
How Can You Become a Notary?
In the United States, anyone may write a notarization test for the state in which they reside or, in some cases, where they do business, and the government establishes the charges.
For example, New York State's term notary public is four years. It can be renewed by re-applying and paying a renewal fee. The amount a notary can charge for an oath or provide proof of execution is limited to $20.
Notaries in Florida must complete a three-hour course and obtain a notary bond before being licensed. Notaries must also give an "affidavit of character" and be legal residents of Florida for the duration of their four-year term. Notaries in Florida may charge no more than $10 for most services.
Before becoming notaries in California, applicants must take a six-hour long course. In addition, they will be asked to write a state exam as well as pass a background check. Some general commission requirements also include being legal residents of California and being 18 years or older. Lastly, note that the maximum fees set by California state range from $5-$20 for most services provided.
Becoming a notary in Texas requires the interested applicant to be at least 18 years of age, a legal resident of Texas, and have no felony convictions. In addition, the applicant must complete a six-hour training course and pass an exam administered by the Texas Secretary of State. The fees associated with becoming a notary in Texas are set by statute and range from $7-$33 for most services.
Is a Notary Business a Good Idea?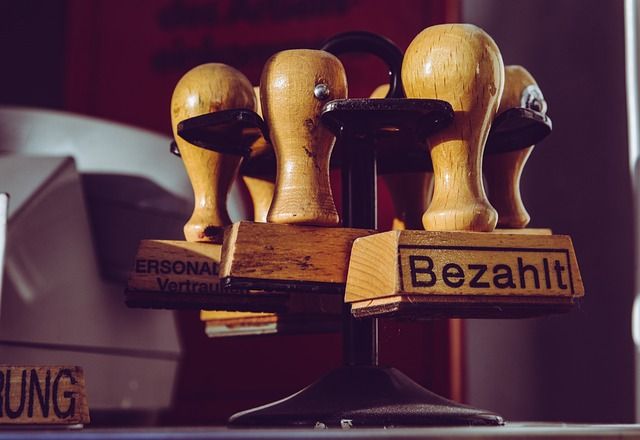 A notary business can be a very profitable venture. Notaries are in high demand, especially by businesses and individuals who need documents notarized on a regular basis. Notaries can also make a good income by providing mobile services, such as going to people's homes or businesses to notarize documents. In addition, a notary business can be run from a home office, which can save on overhead costs.
However, a few things to consider before starting a notary business exist.
First, it is important to make sure that the demand for notary services is high enough in the area where the business will be located.
Second, it is necessary to obtain a surety bond, which is insurance that protects the notary from any damages that may occur while performing notary services.
Finally, it is important to have a solid marketing plan in place to attract clients.
A notary business can be a successful venture with careful planning and execution.
How to Name Your Notary Business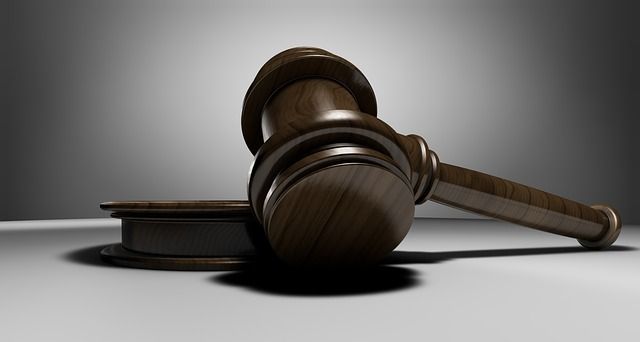 When naming your notary business, you want to choose a professional name that will make people think of you as an expert in your field. You also want to make your name unique enough to stand out from the competition. But how do you do it? Here are a few tips to help you choose the perfect name for your notary business:
Use Keyword Research
When starting a new notary business, choosing a name that will help you attract customers is important. Keyword research can be a helpful tool in choosing a name that will make it easy for potential customers to find you online. By identifying the keywords that people are using to search for notaries in your area, you can ensure that your business comes up in the search results.
Additionally, you can use keyword research to identify any gaps in the market that you can fill with your notary services. By understanding what potential customers are looking for, you can choose a name for your business that will help you stand out from the competition.
Ensure Your Notary Business Name is Memorable
When you start your own notary business, choosing a name that will be memorable for potential customers is important. After all, if your name is forgettable, people are less likely to think of you when they need notary services. So how can you ensure that your notary business name is unforgettable?
One way is to choose a name that is both unique and descriptive. For example, "Notary Services by Jane" is more distinctive and informative than "Jane's Notary Services." Another way to make your notary business name stand out is to use wordplay or puns.
For example, "Notary on the Dot" or "I Notarized That!" is creative and likely to stick in people's minds. Choosing a unique and memorable name can help ensure that your notary business stands out from the competition.
Your Notary Business Name Should Be Available on Social Media
Having a social media presence is essential for any business, but it is especially important for a notary business. Potential clients will often look for businesses on social media; if they cannot find your business, they may choose another notary. In addition, having an active social media presence will help you to build relationships with potential clients and stay up-to-date on the latest industry news. Therefore, when choosing a name for your notary business, be sure to select one that is available on social media.
Your Notary Business Name Should Be Available as a Domain Name
One way to ensure that your business name is well-represented is to make sure that it is available as a domain name. By registering your business name as a domain, you will be able to create a professional-looking website and email address. This will give you an edge over other notaries who may only have a personal email address or a generic website.
In addition, having a registered domain name will make it easier for people to find you online and help you to establish yourself as a credible source of information. So if you're looking to take your notary business to the next level, make sure that your business name is available as a domain name.
Your Notary Business Name Should Reflect Your Brand
A Notary business is a professional service, so your business name should reflect your brand. A Notary business is all about trust, credibility, and professionalism. Your name should communicate these values to your potential clients. Consider using your personal name or a combination of your personal name and your state or city in your business name.
This will help to build trust and credibility with potential clients. If you have a niche market, consider using keywords in your business name that reflect your specialty. For example, if you are a mobile Notary who specializes in real estate closings, you might want to include those keywords in your business name.
By choosing a name that reflects your brand, you will be able to build trust and credibility with potential clients and grow your business.
Get Feedback from Family & Friends
When you've narrowed down your list of potential names, getting feedback from family and friends is a good idea. Ask them what they think of the names on your list and if there are any that stand out to them.
Getting input from others can help you to choose a name for your business that you feel confident about. In addition, their feedback can help you to refine your list of potential names.
Use a Business Name Generator
BrandSnag's business name generator is a great tool to use when you're looking for ideas for your notary business. Simply enter some keywords related to your business, and the generator will create a list of potential names.
You can then use the list of generated names as a starting point for brainstorming your own ideas. The generator is a great way to get started when you're stuck or uncertain about what direction to take your business name.
200 Notary Business Name Ideas
40 Catchy Notary Business Names
Treasurer & Notary
Attorney Depot
Treasurer Hero
Treasurer Depot
Attorney Group
Project Notary
Notary Group
Notary Works
Notary Hero
Treasurer Notary
Notary Treasurer
Notary & Attorney
Riverside Treasurer
Notary Project
Attorney Company
Notary Collective
Notary Company
Treasurer & Attorney
Premier Attorney
Attorney Collective
Treasurer Star
Attorney Star
Treasurer Collective
Project Treasurer
Premier Notary
Attorney Works
Attorney Project
Riverside Attorney
Attorney Treasurer
Notary & Treasurer
Dream Treasurer
Treasurer Project
Dream Attorney
Project Attorney
Premier Treasurer
Notary Attorney
Dream Notary
Notary Star
Treasurer Attorney
Attorney & Notary
Treasurer Works
40 Clever Notary Business Names
Notary & Co.
Attorney Notary
Treasurer & Co.
Notary Depot
Attorney Hero
Attorney & Treasurer
Treasurer Group
Treasurer Company
Attorney & Co.
Riverside Notary
OpenNotary
EasyNotary
EverNotary
NovaNotary
PrimeNotary
NotaryKey
NotaryStock
NotaryPlay
OmniNotary
ZenNotary
DreamNotary
SkyNotary
MetaNotary
PureNotary
NotaryStar
NotaryWise
UltraNotary
NotaryWell
NotaryVision
NotaryCore
NotaryFlow
NotaryView
NotaryFire
NotaryJoy
PopNotary
YesNotary
NotaryForce
AceNotary
NotaryPop
NotaryWork
40 Mobile Notary Business Names
NotaryKing
AttorneyNotary
NotaryBliss
FlyNotary
NotaryTreasurer
NotaryKit
InterNotary
MicroNotary
NotaryMatch
NotaryShift
ZipNotary
MasterNotary
NotaryBox
OutNotary
NotaryCo
SimpleNotary
NotaryBee
NotaryPlus
AttorneyTreasurer
NotaryPad
LightNotary
NotaryHub
NotaryMate
NotaryMark
NotaryLead
NotaryBase
NotaryTeam
NotarySource
NotarySpot
AirNotary
StarNotary
AllNotary
NotaryCraft
GetNotary
NotaryPower
NotaryFox
NotaryQuest
SoftNotary
TopNotary
BrightNotary
40 Creative Notary Public Business Names
NotaryPress
TreasurerNotary
TerraNotary
NotaryPost
CoreNotary
TreasurerAttorney
NotaryWave
NotaryWire
NotaryBuzz
ClearNotary
NotaryQueen
NotaryWorks
WowNotary
SnapNotary
NotaryLink
NotaryFly
NotaryTrack
Measured Notary
Platinum Notary
Secure Notary
Notarylia
Notaryara
Notaryhut
Valiant Notary
Honest Notary
Flash Notary
Notaryorama
Haste Notary
Aspire Notary
Belief Notary
Ace Notary
Titan Notary
Notaryex
Promote Notary
Total Notary
TRUE Notary
Notaryadri
Clever Notary
Direct Notary
Superior Notary
40 Notary Business Name Generator Ideas
Notarybea
Primary Notary
Notaryium
Cornerstone Notary
Solid Notary
Notaryopolis
Notaryio
Repair Notary
Sturdy Notary
Notaryops
Fix Notary
Informed Notary
Bold Notary
Blink Notary
Notarylux
King Notary
Notaryzilla
Unleash Notary
Premier Notary
Absolute Notary
Notaryado
Universal Notary
Integrity Notary
Touch Notary
Assured Notary
Notaryopedia
Scoot Notary
Unity Notary
Dart Notary
Vanguard Notary
Relief Notary
Able Notary
Notaryoryx
Notaryarc
Forward Notary
Notarytastic
Snap Notary
Advantage Notary
Supreme Notary
Command Notary
Conclusion
There are many potential names for a notary business. The most important thing is to choose a name that reflects the type of business you want to have. Consider using a notary business name generator to help you brainstorm ideas. Once you have a list of potential names, you can then narrow it down by considering what would be most appealing to your target market. Ultimately, the name you choose should be unique and memorable so that potential clients will be able to find and remember your business easily.