200+ Retail Business Names & Ideas
Looking for an idea for your Retail Store's Name? BrandSnag has your back! Learn the best practices for naming your business along with 200+ retail business name ideas.
Looking for an idea for your Retail Store's Name? BrandSnag has your back! Learn the best practices for naming your business along with 200+ retail business name ideas.
A good business name is crucial for your company's success. It's the first thing visitors see, and it's the last thing they'll remember when they leave. With the right name, you'll stand out from the competition and secure your place as a significant player within your industry. For brick-and-mortar locations, your business name needs to attract potential customers. It needs to highlight your products or services while being personable. Many studies suggest small business growth will climb 60% in the next 12 months; getting your business running is an essential first step.
Global predictions predict that retail sales are expected to increase by 7.2%, significantly increasing the previous sales totals of $570.6 billion in the United States, making a memorable business name all the more critical. After all, a customer can't return if they can't remember who you are. If you're trying to figure out how to come up with a retail business name that will surpass all expectations, look no further. Here's the ultimate guide to naming your business and finally committing to the best option for your industry.
Best Practices to Name your Retail Store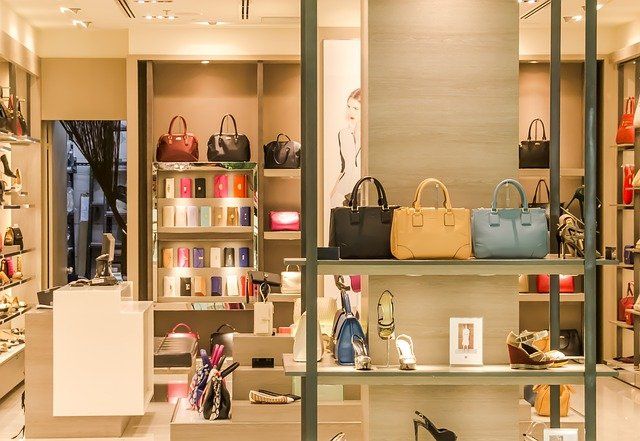 Naming your business isn't as simple as throwing a few words together. There are many different components to consider, from your products or services to your target audience. Here's everything you need to know when naming your retail store.
Understand your Customers
Before naming your business, you'll want to identify the person you're selling to. Start by defining every component about them. List the physical attributes of your target audience, whether that's gender, age, or physical health. Define their demographics too. Think about their income bracket, physical location (in close proximity to your retail location), and any barriers to purchasing they might have.
Is your ideal customer a homeowner or a renter? Do they have children? Are they gainfully employed? What kind of transportation do they use? The more detailed your customer portfolio is, the better understanding you'll have for naming your business.
Play with Words
Start by brainstorming any relevant keywords or terms connected with your business. They don't have to be the final decision, but you want to list as many options as possible when first starting the process. Consider any jargon, phrases, or popular products that you offer. Once you have a list of different options, start thinking of catchy, trendy, and original names.
To get started, pick one of the words from your list and connect it to any others that seem to blend well. Stick with names that indicate your target audience but aren't restrictive. Lookup any adjectives and synonyms that tie in with your words or phrases and add them to your list of potential options.
Do a Trademark Search
There's nothing worse than deciding on a business name, creating a brand, only to discover that another individual holds the trademark. Running a trademark search isn't just a formality; it's a crucial business decision. Naming your business after a trademarked brand could wind your company in hot water—other cost business owners expensive fines and legal fees. It's always a wise idea to run the trademark search before committing to a name.
Check if the Domain Name is Available
A business name is only a good option if the domain is available. While you might be starting a retail location, many visitors search online before ever stepping foot in a physical place. Having a streamlined web presence that matches your business name is critical for your long-term success. Always use a domain name checker before committing to a business name. You'll find out whether your company name is available for purchase or if someone else already owns a vital piece of your brand.
Check if Social Media Usernames and Handles are Available
As your domain is essential to your company's brand, social media is becoming an increasingly important component of an online presence. Before committing to a business name, always take a few moments to review available handles across social media platforms on BrandSnag. Our website brings all available (or taken) social media names in one convenient location.
If your company name isn't available, consider slight variations across all networks. For example, having a domain name that matches your business name is essential, but having matching social media handles that are slightly different than the domain isn't going to destroy your marketing.
Avoid Hard to Spell Names
A business needs to grow organically, making word of mouth a vital component. If your business name is difficult to pronounce, you're limiting your audience. Always choose a name that is simple and easy to say. Avoid complex spelling or acronyms in the title. Likewise, avoid mixing numbers or symbols within the name. These include the number 2, interchanging the word 'at' with the symbol @, or other variations.
Do Not Limit Your Retail Business' Growth Because of The Name
Many small businesses want to identify the products they sell to the point of limiting any growth moving forward. Business owners want to consider their company now and later. Will you be selling the same products in 10 years as you are today? What if you decide to branch out to different services or products in the future?
Should someone name their business "Joe's Necklaces," it significantly limits any future growth in the future. Alternatively, calling the company "Joe's Jewelry" allows future growth and change while focusing on necklaces in the immediate future.
Get Feedback About Your Retail Business' Name
There's nothing worse than falling in love with a name that everyone else thinks is terrible. While you need to like the company name, it's important to ask other people about your business name before committing. Talk to a few friends and family about the name you've chosen and listen to any feedback. Are there any acronyms you haven't considered with the name? What about unfortunate rhymes that match the company title? If you're willing to hear constructive criticism, ask your target audience about their thoughts on the name too.
Retail Business Name Ideas
Here are some great ideas that might just help spark an idea in your head when it comes to naming your retail store.
50 Retail Business Name Ideas for Grocery Stores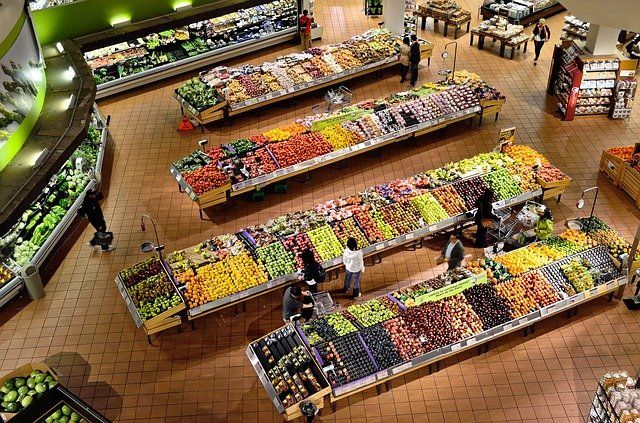 Aisle of Harvest
Bag 'N Save
Basket Me Over
Bender's Bounty
Bite of Boerne
Blooming Grocer
Brookshire's
Butterfly Grocery
Cabin Creek Mercantile
Canyon Market
Central Market
City Foods
Community Food Co-op
Country Fare Grocery Stores
Dandy Lion Grocery & Deli
David's Country Market
Dawn's Health Foods
Deli Delicious
Eco Farmacy
El Mercado
Family Fare Grocery Stores
Farmstead Market
Fiesta Mart
Food for Thought
Food Lion Grocery Stores
Fresh and Easy Neighborhood Market
Garden Groceries
Gateway to India Grocery
Gift of the Heart
Grocery Outlet Bargain Market
Hannah's Harvest Health Foods
Harvest Health Foods & More
H-E-B Grocery Company
Henry's Farmers Markets
Hill Country Harvest
Hill Country Natural Foods
Jeff's Grocery
Just Good Stuff
Lone Star Mercantile
Mama Fu's Asian Bistro
Market Street Grocery
Martin's Food Markets
Maxi Foods
Mayfair Farms
The Bountiful Pantry
The Cracked Pepper
The Dirty Apron
The Gathering Place
The Hilltop General Store & Café
The Local Market
50 Retail Business Name Ideas for Clothing Stores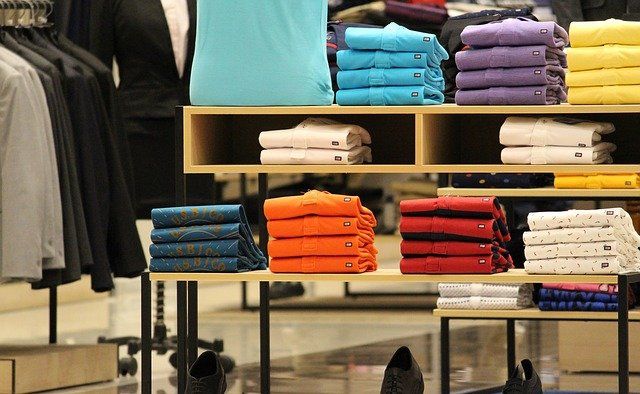 Amor Fashion
Angela's Bridal
Back to Basics
Bargain Bags
Bebe
Belleza Boutique
Betty Lou's Fine Apparel
Bill Blass for Women
Blue Velvet
Blush Boutique
Boutique Bella Vita
B'Walk Boutique
C.J. Banks Clothier & Custom Clothing for Men and Boys
Captain Tony's Unisex Casual Wear
Classy Woman Clothes
Clothes Mentor
Club Room
Coach at Saks Fifth Avenue
Colette's Casual Boutique
Colors by Santa Fe
Cottonwood Creek Clothing for Women and Girls
Creatures of Comfort
Dose of Colors General Store
Envy Fashion Lounge & Formalwear for Men and Women
Eve of Milady Clothing Line for Ladies and Girls
Fabulous Fifties Plus Size Fashion Stores
Fashion by Lisa
Fiesta Woman
First Street
Flirt!
For Her and For Him
Francescas
Fresh Produce Clothing
Gap
Girls Just Wanna Have Fun Clothing Stores
Gloria's Boutique
Golda's Girls
Grace and Lace Lingerie
Great Expectations Formal Wear for Men and Women
Heels and Jeans
JB Huntress
Jenny's Dress Shop
Just My Size
Kaneesha
Karen Kane
Kenneth Cole Productions, Inc.
Kimchi Boutique
Ladies & Gentlemen Men's Clothing Store
Latitude 33 Women's Clothing Store
The Girlfriend Collection
50 Retail Business Name Ideas for Hardware Stores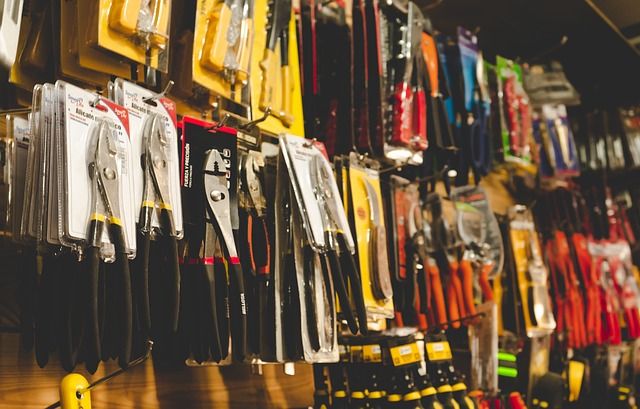 All Trade Supply
Arnold Lumber & Hardware
B&H True Value Hardware Stores
Beaumont Building Supply
Belmont Ace Hardware Stores
Ben Franklin Crafts & Frame Shop
Best Handyman Services
Broadway Hardware Stores
Buckhorn Ace Hardware Stores
Builders Center
Builder's Square
Builders Surplus
Builders Yard
Bullock's Building Supply
Casters Hardware Store
Cen-Tex Hardware & Supply Company
Central Ace Hardware Stores
Century Ace Hardware Stores
Charles Hankins Home Center, Inc.
Clamshell Hardware Stores
Crest Builders Supply
Handy Hardware Stores
Hardwrench
Homecare Building Supply
Homer's Lumber Center
Jack's True Value Hardware
Laughing Lumber
Lowe's
Martin's Hardware
Maxim Ace Hardware Stores
Menard, Inc.
Modern Builders Supply
Mr. Handyman
Neighborhood Hardware Stores
O'Brien Ace Hardware
Paint Place Hardware Store
Pioneer Millworks & Hardware
R&R True Value Hardware
Sherwin-Williams Paint Store
Sloan's Do-It-Center
The DIY Guys
The Lee Company
The Outback Rake House
True Depot
Valley Ace Hardware Stores
Van Kampen's Hardware
Weaver's Lumber & Hardware
West Coast Hardware
Woodcraft
Yardbirds Hardware
Yardworks Outdoor Power Equipment
Your Break It You Fix It
50 Retail Business Name Ideas for Electronic Stores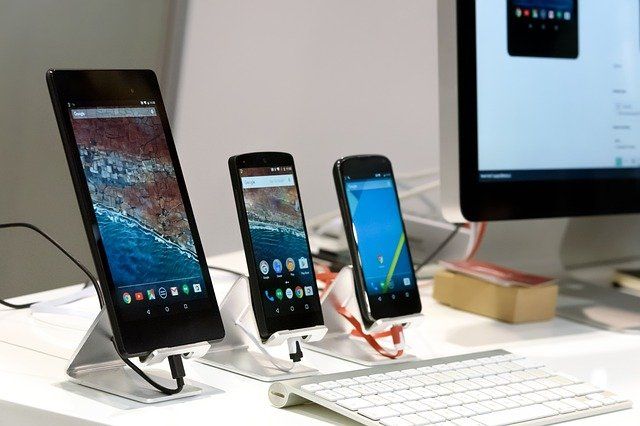 Cyber Cafe
Cyber Station
e-Central Plaza Mall and Beyond
Electro World Market
Electron Town Mall and Beyond
Electronics City Inc.
e-Topia
E-Zone
eZone Hub
Gadget Junkies Online Store
Gadget Market
Gadget Shop
Game Fusion World
Game House
Game World
Geek Central Station
Geek Heaven
Geek Land
Geek Mall 2.0
Geek 'n Chic Boutique
Geek Paradise
Geek World
Geek'n Chic Boutique
Geeks 'n' Chic
Geek's Paradise
Hot PC Gadgets and More
House of Beats and Phones
House of Electronic Wonders and Gems
I D Zone
iCandy Electronics and More
iD Tech Store
iElectronics Store and World
iTech Store
iZone Perfect Gifts
MAC House
Mac Shack
PC Paradise
PC Shack
Pixel Cyber Cafe
Pix'elated
Planet of Technology and Gadgets
Tech Cribs Inc.
Tech to Go
Tecno Cyber Station
Tecno Fortress
The Best in Gadgets and More
The House of Electronics and Gadgets
The PC Emporium
The Tech Shack
Your PC Mall Inc.
Your Personal Computer Store
50 Retail Business Name Ideas for General Stores
ABC Grocery
American General Store
Apple Blossom Mercantile
Art's Variety Store
Bargain Junction
Beacon's General Store
Belle's Mercantile
Butterfly Emporium
Camellia's Curiosities
Charles' Department Store
Cloverleaf Mercantile
Cornucopia of Goods
Country Charm General Store
Dayspring Mercantile
Depot Drug and Variety
Eagle Eye Trading Post
Emerald Isle Emporium
Emmaline's Mercantile
Fiddlehead Farms Trading Post
Franks General Store
Frosty's Trading Post
General Goods, Inc.
Grandma Daisy's General Store
Green Acres Mercantile
Heartland General Store
Hillbilly Hideaway Trading Post & Grocery
Hoosier Emporium Mercantile Co.
Ike's General Goods and Feeds
Last Tackle Shop
Lazy H Trading Post
Lindy Jane's General Store & More
Marketplace Mercantile
Molly's Variety Store
Pepper's General Store and Feed Mill
Plain Jane Trading Company
Rainbow Retail Shoppe, Inc.
Rural Retreat General Store
Shepherd's Market
Small Town Mercantile
Sparkle's Variety & Gifts
St. Nick's General Store
The County Line Mercantile
The Junk Shack! Hobbies & Collectables
The Stingy Hangdog Trading Post and Curiosities Emporium
Thein' Hole General Store
Tin Can Joes, Inc.- A General Store Unlike Any Other
Trading Post Etc.
Trading Post Grocery & Gifts Inc.
Unpainted Shelf
Village General Store
Whistlin' Dixie Value Stores Co.
The Bottom Line
While getting your retail business launched is an exciting moment for any entrepreneur, taking the time to consider all aspects of your business name is essential. Not only does your business name have to reflect your brand, but it also needs to reflect your target audience and the image you'd like to project. By slowing down the process a small amount, you'll be able to get the perfect name for your company without the headaches that follow an impulsive decision. Following these steps can help protect your business's growth and overall success, both now and in the future.
Related Name Ideas Articles