200 Real Estate Investing Company Names Ideas
If you're thinking of starting your own Real Estate Investing Company, you've found the right article! Come on into BrandSnag and find 200 awesome name ideas.
Branding your real estate investing business isn't easy. It can even be stressful since one wrong move could lead to a costly rebrand down the line. You need a name that will stand out but is professional and communicates what you do.
In fact, a survey of over 500 small businesses found that 63% said choosing a business name was the most challenging part of starting a business!
To help you out, we've compiled a list of 200 real estate investing company name ideas. But first, let's review a few things to remember when choosing a name for your business.
How to Choose a Good Real Estate Investing Company Name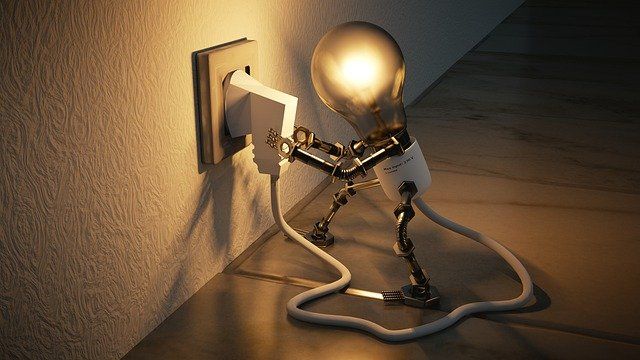 Your business name is essential for many reasons. First, it's one of the first things people will learn about your business, so you want to ensure it's catchy and memorable. A good name can also help you attract attention, build credibility, and establish your brand.
Here are a few more reasons why your real estate investing company name matters:
A Good Name Sets the Tone for Your Business
Your business name is the foundation of your brand identity. It should be reflective of the type of business you run and the image you want to project.
For example, if you're a luxury real estate investment firm, your name should convey sophistication and exclusivity. On the other hand, if you're a budget-friendly real estate investing company, your name should be reflective of that.
Your Name Can Help You Attract the Right Customers
The right name can help you target the right type of customer. For example, if you're targeting first-time homebuyers, you might want a name that conveys trustworthiness and affordability.
On the other hand, if you're targeting high-end buyers, you might want a name that sounds luxurious and exclusive. So first, think about who your ideal customer is and what type of image you want to project to them. Then, choose a name accordingly.
Choose a Name That's Memorable and Easy to Pronounce
You want people to remember your name and be able to pronounce it easily. Otherwise, they're likely to forget it or mix it up with another company name.
To make your name more memorable, try using alliteration (a literary device where words are used in succession that shares the same first letter) or a play on words.
For example, "All-American Realty" or "Homes for Sale USA" use alliteration to make the name more memorable.
Meanwhile, "House Hunters" is a play on words that people are likely to remember. It also conveys what the company does (i.e., helps people find homes).
Avoid Names That Are Confusing or Hard to Spell
You want people to be able to find your company online and in print. That means you should avoid names that are hard to spell or are easily confused with other names.
For example, if your last name is Smith, you might want to avoid using "Smitty's Realty" as your business name. This is because it's easy to misspell and can be confused with another company called "Smith Realty."
Get a Domain Name That's Close to What You Want
If you have a general idea of what you want your name to be but can't seem to nail it down, try buying a domain name that's close to what you want.
For example, if you're looking for a name for a real estate investing company, but all the good names are taken, you might try buying a domain name like "realestateinvestingcompany.com" or "realestateinvestors.com."
You can always change the name later on down the road, but this will at least give you a place to start.
Brainstorm with Friends or Family
Sometimes it helps to get a fresh perspective. If you're struggling with a name, try brainstorming with friends or family. See if they have any ideas that you might not have thought of.
What to Do If You Can't Think of a Name
If you're struggling to come up with a good name for your business, there are a few things you can do:
Consult a Thesaurus: A thesaurus can help you find new and interesting words to use in your business name. If you're having trouble coming up with a name, try looking up related words in the thesaurus and seeing if any of them spark an idea. For example, if you're looking for a name for a real estate investment company that buys houses, you might search for words like "purchase," "buy," or "acquire."

Use BrandSnag's Business Name Generator: This tool can help you develop a list of potential names for your business. Simply enter keywords related to your business, and the generator will spit out a list of ideas.
200 Real Estate Investing Company Name Ideas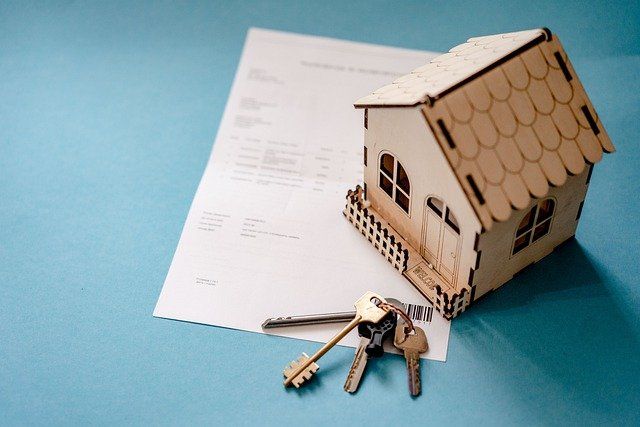 So now that we've gone over some tips for choosing a name, let's take a look at some examples of real estate investing company names to get your creative juices flowing.
RealtorsPortfolio
PortfolioCapital
RealtorBrokerage
InvestorMortgage
RealtyMate
RealtorMortgage
RealtyMatch
BrokerProperty
InvestRealtor
WealthFinancial
InvestmentFinance
RealtyFund
RealtyWire
InvestorWealth
FinancingFinance
RealtyFox
CapitalGrowth
HousingInvesting
InvestorFinancial
WealthEstate
PortfolioFinance
SnapRealty
InvestmentLand
InvestmentRealty
FinanceHousing
MortgageProperty
InvestmentWell
StarInvestment
FinanceWealth
RealtorEstate
RealtyView
CapitalInvesting
AssetEquity
InvestmentPower
HousingProperty
CapitalMortgage
Housingline
Investoria
Growthway
Investorby
Encapital
Infinance
Brokeraget
Arequity
Sarealtors
Rejuc
Investora
Financingbar
Investorring
Wealthline
Portfolioway
Condobar
Capity
Armortgage
Rebusiness
Fundology
Housingring
Growthby
Inrealtors
Upfund
Investify
Financialora
Unihousing
Financingla
Capitalring
Fundup
Admirealtors
Inportfolio
Financingly
Wealthing
Housingium
Condoway
Elcondo
Businessly
Condoware
Equitate
Housingus
Realiond
Estateby
Assetline
Gofinancing
Investup
Investio
Lamortgage
Landus
Financialset
Housingware
Mortgagela
Investingla
Upcapital
Propertyware
Businessist
Financialify
Equityset
Assetity
Fundero
Realizate
Landia
Investit
Financeline
Investingset
Wealthster
Sabroker
Portfoliopro
Realtorsity
Sacondo
Nurealty
Wealtor
Capitality
Elrealty
Upestate
Mortgageline
Argrowth
Realtoring
Brokerset
Wealty
Inhousing
Portfoliomax
Realtorscast
Mortgagenuine
Financingism
Investist
Labrokerage
Growthbar
Lendalis
Nufund
Realtorium
Assetist
Gohousing
Fundcast
Housingup
Housingsy
Atasset
Businessster
Investorit
Investorster
Gofinance
Growthup
Brokerify
Realtorsism
Admirealty
Procondo
Businessable
Finestorty
Edfund
Realtorora
Realtorsit
Investinging
Landbar
Estatela
Edbrokerage
Wealthus
Onasset
SteadyShare
Landio
Businessring
Lahousing
Upproperty
Investing
Portfoliobar
Realtorus
Brokering
Investway
Brokersy
Capitalway
Realtorsset
Rehousing
Realtority
Businesspro
Ininvestor
Housingpro
Propertybar
Condocast
Assetly
Assetit
Capitaler
Financela
Propertyway
Edinvestment
Uniportfolio
Lagrowth
Businessora
Invezu
Propertypro
Rerealty
Prorealtor
Edmortgage
Businessup
Realtorio
Folion
Investeck
AssetBarn
Arasset
Financialism
Wealthio
Investorio
Investorsy
Businessia
Unirealtors
Realtorism
Conclusion
There you have it! 200 ideas for names of real estate investing companies.
Remember, when choosing a name for your business, make sure it's something that you can live with for the long haul. And don't be afraid to get creative – sometimes, the best names are the ones that are a little out-of-the-box.
Related Name Ideas Articles