650 OnlyFans Username Ideas
Don't settle for anything but the most creative and unique OnlyFans username! Here are 650 OnlyFans username ideas + ways you can come up with one yourself.
A username on OnlyFans can be far more than just a placeholder; it's an introduction, a way to set the tone for the content that follows. In a sea of users, standing out is no small feat, and the name you choose can play a significant role. While it might seem like a minor detail, your username can actually say a lot about you and what potential followers can expect. A unique and memorable name can be a difference-maker, helping you to gain more traction and, ultimately, build a more robust and engaged audience.
What is OnlyFans?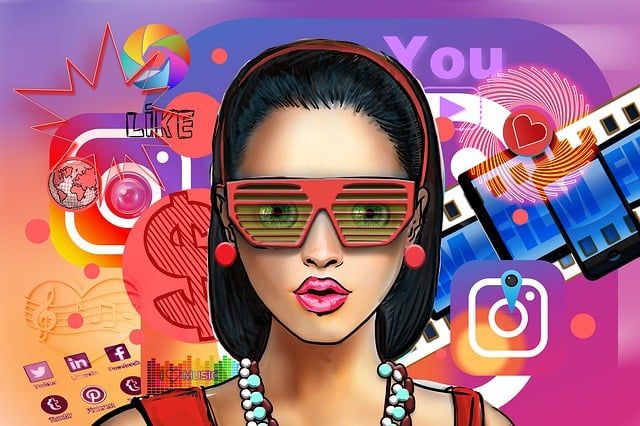 OnlyFans is an online platform where content creators can directly connect with their followers and offer exclusive, often premium, content behind a paywall. It has emerged as a hub for creators from diverse niches—from fitness trainers to musicians, from chefs to influencers. The platform operates on a subscription model where followers, or 'fans,' pay a monthly fee to get access to a creator's 'feed,' where exclusive content is posted. The creators have the flexibility to set their own subscription rates and can also offer additional content for sale via direct messages.
The Importance of a Good OnlyFans Username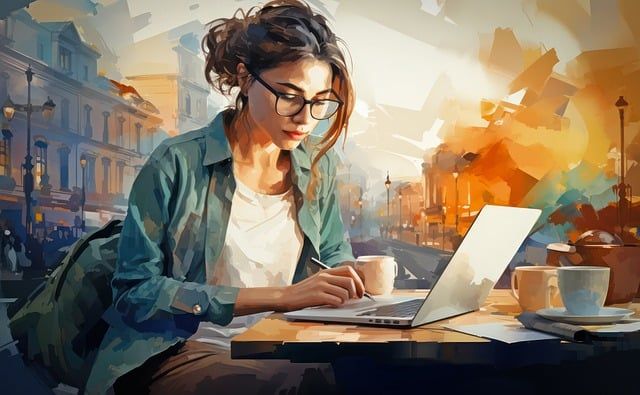 When it comes to establishing your online identity on platforms like OnlyFans, one of the most essential steps you must take is selecting a suitable username. This string of characters serves not just as a unique identifier but as the forefront of your online persona, an initial gateway through which people will engage with you and your content. Far from trivial, a username carries considerable weight in shaping the first impressions of potential subscribers, which makes it an integral part of your online branding.
Because it's often the first thing potential followers see, your username plays a vital role in whether people decide to look further into your profile and, ultimately, whether they choose to subscribe. An intriguing, descriptive, and memorable username can pique the interest of a potential follower. On the flip side, a poorly conceived or confusing username can act as a deterrent, discouraging people from looking any further into your offerings.
Moreover, your username is what will stick in people's minds as they consider whether to revisit your content. In that sense, it has to be easy to remember but also meaningful enough to serve as a shorthand for what you and your content stand for. All in all, it's clear that settling on the right username isn't a matter to take lightly; it requires thought, creativity, and a clear understanding of both your content and the audience you are trying to reach.
Characteristics of a Good OnlyFans Username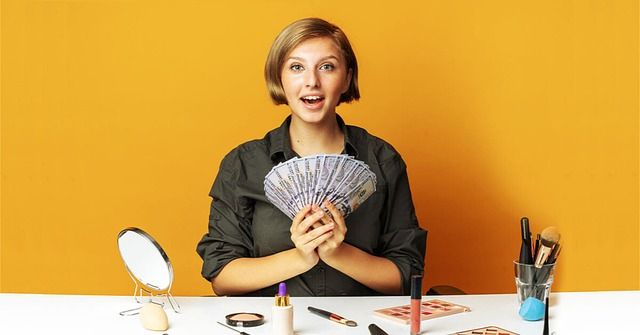 Easy to Remember
Having a username that's easy to remember is often overlooked but is actually of great importance. In a space where you're competing with countless other content creators for attention, having a name that sticks in someone's mind can be a significant advantage. It's all about cognitive retention. A memorable username could make the difference between someone revisiting your page or forgetting it entirely.
Being memorable isn't just about brevity, although shorter names are often easier to remember. It's also about resonance. A name that reflects something meaningful, even if only subtly, can be recalled more easily than one that is random or overly complex. For this reason, the key is to strike a balance. The username should be concise but also resonant, striking a chord with people so that it becomes, in a way, 'sticky' in their memory.
Reflects Your Content
The aspect of your username reflecting your content can't be stressed enough. The name you go by online should give potential followers an inkling of what they can expect from your channel. Think of it as an extension of your content, a summary of sorts that precedes the more detailed introduction that your actual posts will provide.
It's important because it sets expectations. If your content centers around cooking, fitness, or travel, then your username should have elements that allude to those themes. Doing so not only makes your username more appealing to people interested in those topics but also lends a certain authenticity to your account. By integrating your niche into your username, you make it easier for the right audience to find you, follow you, and remain engaged.
Avoids Obscurity
Lastly, the concept of avoiding obscurity is just as critical. A username that is too abstract or cryptic can be detrimental to your online growth. The reason is simple: obscurity leads to ambiguity. If people can't readily understand or even approximate what your account is about based on your username, the chances of them exploring further reduce significantly.
Names that are too arcane or abstract may appear intriguing to some but are more likely to alienate the majority of your potential audience. Therefore, it's advisable to go for clarity over cleverness. A straightforward, descriptive username may not win points for artistic flair, but it will make your account more approachable, reducing the cognitive load required to understand what you're about.
How to Create a Good OnlyFans Username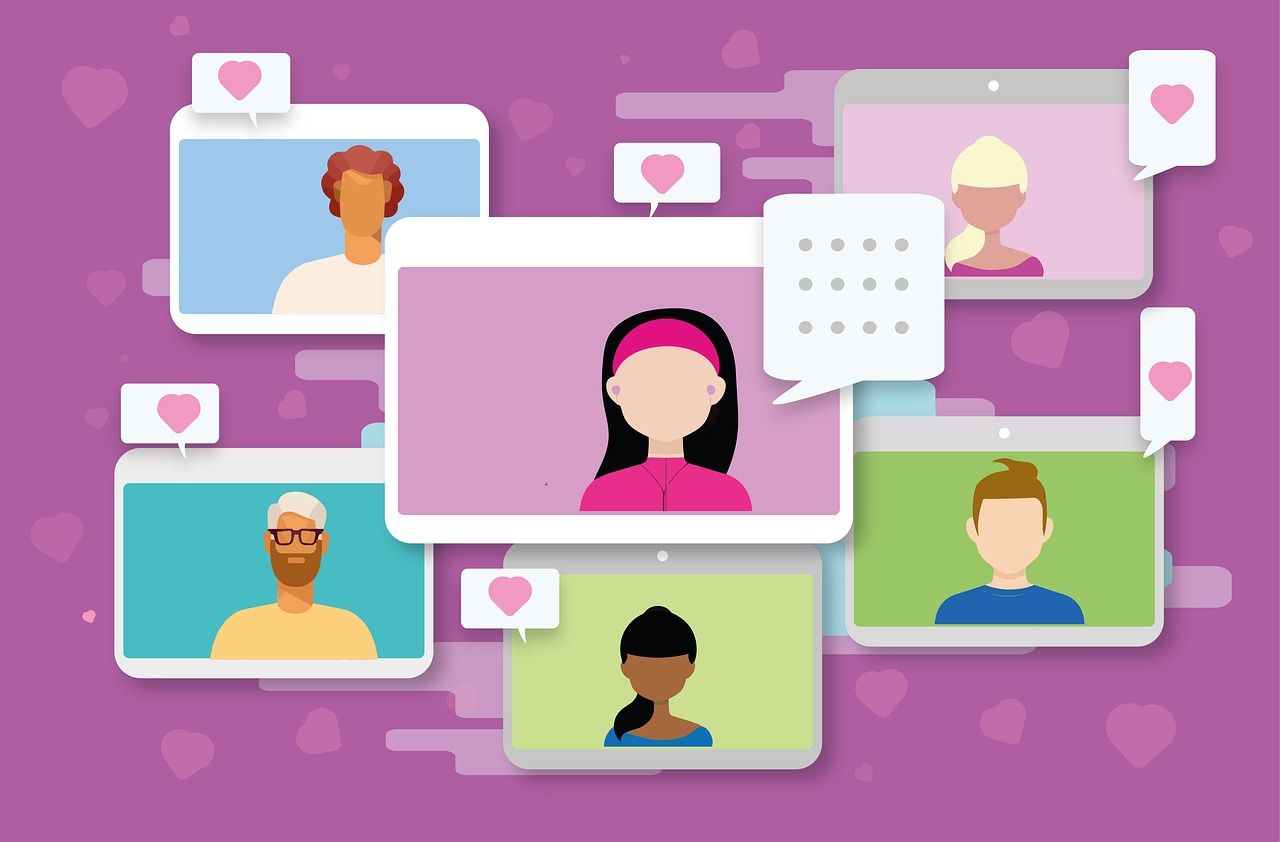 Brainstorm
When beginning the brainstorming phase, it's important to approach it as a free-form exercise designed to tap into your creativity. Take some time to jot down words, phrases, or even concepts that resonate strongly with you and, more importantly, with the kind of content you intend to create. Think about the main themes, subjects, or topics that will be prevalent in your content.
If you have a specific focus, like fitness or cooking, then words related to those topics should feature prominently. The aim is to create a large pool of potential terms that could form part of your username. The brainstorming phase serves as your raw material, an array of options that you can later sift through to identify the most promising candidates.
Combine and Modify
Once you've amassed this initial list, the next step is to enter the combine and modify phase. Here, your goal is to take the raw material from the brainstorming session and refine it into something more targeted. Start experimenting by merging different terms together. This is not just about creating a mishmash but about seeing how different combinations might convey the kind of identity or image you wish to project.
You could consider abbreviating longer terms or even incorporating phonetic variations that make the username more catchy, easier to remember, or simply more aligned with your intended brand identity. Additionally, consider throwing in terms from different languages if they provide the nuance you're looking for. However, be cautious here; the words should not be so obscure that your intended audience won't understand them.
Test It Out
After you've narrowed down your list of potential usernames through brainstorming and subsequent modification, the next logical step is to subject these names to real-world scrutiny. This is where the 'Test It Out' phase comes into play. The testing phase is a vital part of the process because it allows you to get external viewpoints that may bring to light considerations you hadn't thought of. For example, a name that seems catchy to you may be difficult for others to remember.
Alternatively, a name that appears clever might come across as confusing or irrelevant to your target audience. Thus, sharing these names with a trusted circle can offer you a variety of perspectives that can be very useful in making your final decision. You can solicit feedback through informal chats or even by running mini-polls on other social media platforms. The aim here is to gather enough information to assess whether your shortlisted names meet the criteria of being easy to remember, relevant to your content, and free from any unintended negative connotations or misunderstandings.
Check for Availability
After you've collected sufficient feedback and are confident about your choice or choices, it's essential to ensure that the username is available for use on OnlyFans, and any other platform where you intend to maintain a presence. It's one thing to come up with the perfect username, but if someone else is already using it, you'll have to go back to the drawing board or risk violating terms of service for impersonation or copyright infringement.
Checking for availability is not just a matter of a quick search on the platform in question; it's advisable to also perform a web search to see if the name is being used in contexts that could either clash with or dilute your brand identity. Furthermore, you might want to check the availability of the name as a domain if you ever intend to expand your brand into a website.
Mistakes to Avoid When Choosing an OnlyFans Username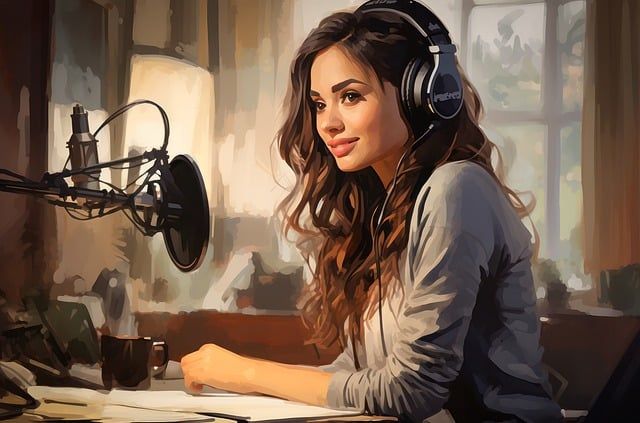 Overcomplication
When crafting a username, there's a natural inclination to make it unique, which is good, but this can sometimes lead to overcomplication. An overly complex username might not only be hard for potential followers to remember, but it could also be difficult for them to type out correctly when searching for your profile. When a name is not easily spellable or contains unconventional characters, the searchability of your profile diminishes. Searchability is a critical factor for gaining visibility in a crowded marketplace. If your name is hard to spell, potential fans might not find you, or worse, they might stumble upon someone else's profile.
So, when you're in the process of selecting a username, it's wise to steer clear of names that are overly complicated. Simplicity is often a better strategy for ensuring that your name is easily searchable and memorable, thus driving more traffic to your OnlyFans page.
Impersonation
Another significant concern when choosing a username is the possibility of impersonation. OnlyFans, like many platforms, has had its share of impersonators who use similar or slightly modified versions of popular usernames to deceive audiences. If you opt for a name that is too generic or closely related to an already popular account, you run the risk of being impersonated.
Furthermore, even if you aren't the target of impersonation, choosing a name too similar to an existing popular account can lead to confusion, diverting your potential audience elsewhere. Therefore, it's important to choose a username that's distinctive enough to minimize these risks. Authenticity is paramount in establishing your unique brand and building trust with your audience.
Inflexibility
It's tempting to choose a username that's hyper-focused on your current content niche, but such specificity can be a double-edged sword. Names that are too narrowly focused can be limiting in the long run. For instance, if your content evolves or broadens over time—which is common among content creators—a too-specific username can become a sort of creative straitjacket, limiting your freedom to diversify your content.
While it's essential that your username gives some indication of your content type to attract a target audience, it also needs to be flexible enough to allow for growth and diversification. Thus, inflexibility in your username choice can inadvertently tie you down to a specific content type, making it difficult to adapt and evolve as a creator.
650 OnlyFans Username Ideas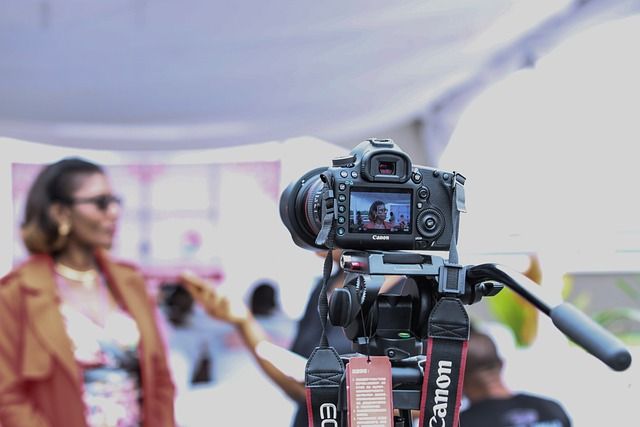 RadiantRoger
MythicalMars
FloralFates
NobleNellie
NobleNarwhals
OceanicOrcas
IngeniousIsaac
IridescentIcarus
MajesticMolly
AmbientAlan
UrbanUlysses
FuturisticFinn
DramaticDora
GoldenGail
QuixoticQuinn
WhimsicalWendy
IntrepidIrene
ElectricElaine
PulsatingPenny
DynamicDunes
RetroRick
FloralFlorence
CosmicCrafter
CosmicCupcakes
MysticManta
ExaltedEdgar
ArcticArtistry
FieryFaye
GlisteningGloria
DazzlingDave
CelestialCicadas
StrikingSteve
CozyCorals
WanderlustWesley
LyricalLucy
NobleNebulae
LunarLyrics
QuietConqueror
FuturisticFungi
EnigmaticEleanor
ResilientRebecca
WhimsicalWarlocks
ZanyZeppelins
IngeniousInklings
CrypticCentaurs
LuminousLinda
LushLouise
GalacticGazelles
ElectricEcliptics
SparklingSamantha
MelodicMike
IntrepidIbex
FreshFanny
TranquilTritons
HarmoniousHaley
QuixoticQuetzals
EtherealElla
HeartyHermits
JoyfulJulia
GeekyGryphons
FearlessFrogs
LavishLions
LuminousLambs
FreshFrances
IcyIan
WiseWally
PastelPioneers
GoldenGriffons
ElectricElves
MysticMeads
EnticingEddie
EnigmaticElevens
RockingRyan
QuietQuincy
ArtfulAlice
SunnySylvia
NauticalNest
EnigmaticEchoes
CelestialChris
TwilightTerry
SleekShawn
GlisteningGerry
HypnoticHummingbirds
MajesticMarie
WanderlustWraiths
RadicalRavens
RomanticRuth
ArtfulAstronaut
RegalRenee
AbstractAlex
DynamicDonna
QuirkyQuantum
FieryPhoenix
HiddenHarvey
IcyIslands
CozyCosmos
HappyHarbingers
SizzlingShirley
CrypticCarla
MajesticMark
EnchantingEva
TwilightTed
RefinedRobert
LushLagoons
DynamicDana
SolarHarmonies
OceanicOlga
ResilientRays
TropicalTracy
DapperDorothy
AquaArtists
LushLydia
AmbientAshley
LushLaura
ZenithZoe
MysticMelodies
ZenZack
AncientAnchors
FieryFloyd
PolishedPaul
QuaintQueens
NauticalNomad
IridescentIvy
OrganicOscar
ElegantElephants
BlazingBob
CaptivatingCassie
SoothingSkylines
FuturisticFrank
GothicGail
WhimsyWisdom
DazzlingDolphins
RetroRays
StylishSophia
TwilightTravis
RomanticRobots
WanderingWillows
ZenithZelda
FreshFiona
FuturisticFaye
IntrepidItalics
RomanticRonald
EnchantingEllie
RadiantRita
ZenithZeal
NauticalNancy
SizzlingStacy
SunnySidney
TropicalTom
MajesticMiles
ElegantEvelyn
NauticalNina
EtherealErica
RetroRoxanne
UrbanOwl
RetroRupert
EnigmaticEthan
MysticMia
HarmoniousHank
MysticMelanie
IntrepidIsabelle
VividVoyagers
GoldenGlenn
TropicalTwilight
MysticMandy
VividVanessa
StylishSteve
SunnyScott
QuirkyKendra
SparklingSages
EtherealEskimos
AbstractAaron
ElectricEccentrics
FloralFernando
CosmicCarmen
OrganicOracles
PolishedPyramids
CalmingCandles
RadiantRamona
PixelatedPoet
GroovyGalaxies
OrganicOwen
FreshForests
MirthfulMinotaurs
VividVictoria
DramaticDylan
RetroRandy
SparklingStan
EnchantingEarl
SleekStanley
ArtfulAndy
SereneSally
TimelessTonya
CozyConnie
HypnoticHolly
FreshFreddie
CinematicSoul
WhimsicalWhitney
QuantumQuills
WhimsicalWhales
QuirkyKoalas
GleamingGary
ZestyZealots
TimelessTunes
FearlessFireflies
MajesticMermaids
ZestyZane
VintageVicky
ExaltedEagles
MajesticMeadows
OrganicOrson
SolarSally
TropicalTrevor
GoldenGargoyles
VelvetValerie
RusticReefs
RadiantRangers
EtherealEdward
HarmoniousHydras
DynamicDoug
FuturisticFaith
GalacticGurus
VividVeronica
DapperDiana
StrikingStella
HarmoniousHazel
TimelessTulips
BewitchingBanshees
TranquilTim
ZestyZelda
HiddenHenry
PastelPenguins
ZenZara
GalacticGina
CrypticClyde
FieryFiona
QuixoticQuarks
TimelessTed
ArtfulAntlers
QuirkyQuinn
LyricalLeo
WhimsicalWillow
LushLance
BlazingBlake
PolishedPandas
CozyCora
FlawlessFlamingoes
WiseWill
EtherealErin
WhimsicalWitch
AmberAardvark
MorningMeadow
FabulousFauns
OrganicOracle
ArcticAndy
NobleNebulas
IridescentIsles
FluidFlamingos
TimelessTina
GalacticNebula
QuizzicalQuokka
CosmicCobras
GreenTeaGuru
OutlandishOgres
CozyCottontail
YogaUnicorn
EternalEquinox
WinterWizards
VintageVillains
JazzyJaguar
TinyDancer303
WiseWanderer
MysticMantis
QuirkyQuasars
NeonNarwhal
FuturisticFoxes
88WhimsyWhale
SizzlingSorcerers
DaringDolphin
ZenithZephyr
RadiantRacoon
NeonNest
GothicGargoyle
StrikingStorms
GroovyGiraffe
DynamicDexter
GhostlyGazelle
HypnoticHarpies
RadiantRosa
DynamicDryads
77Bittersweet
BookishBadger
NobleNightingale
GroovyGreg
SkylineSerenade
FieryPhoenix99
MelodicDreams
FreshFritz
QuietQuasars
FuzzyFerret
RosyRhino
BlazingBison
LaughingLynx
PrismaticPeacock
FloralFawn
StarryNightPoet
RainyDayReads
RegalReptiles
MajesticMoose
LivelyLeopards
PulsatingPulsars
VintageVultures
StylishSprites
SpiceySprite
TwinklingToucan
ZenithZoos
CrystalCoyote
SunnySprites
MelodicMummies
ArtfulArthur
ExoticEras
NobleNathan
FreshFenrirs
SleekSimone
AstrologicalAlice
VintageVixen
FrostyFables
DynamicDove
PaintedPanda
LuminousLemur
HappyHedgehog
SleekSphinxes
CozyCatherine
ArtfulAnnie
TwilightTreasure
OptimisticOtter
LuminousLanterns
SweetServal
QuaintQuincy
HikingNirvana
VelvetVictor
LunarLynx
UrbanZen
ZenMuffin
MusicalMarmoset
JazzyJess
DazzlingDjinns
GlisteningGizmos
CaffeinatedClouds
MajesticMammoths
AbstractArtist
SteamySatyrs
AquaticAntelope
QuirkyQuill
LaughingSparrow
ElegantElsa
SleekStella
VelvetVagabonds
QuizzicalQueen
GigglingGoblin
GleefulGolems
FieryFrosts
QuirkyQuasar
CandidChameleon
PizzaPicasso
WanderWombat_12
RefinedRacoons
EnchantingElks
EnigmaticEmily
RedRoseRover
SunnySavannas
LyricalLily
FieryFalcon
CuriousCatfish
CrypticCapybara
DramaticDaisies
CalmingCarl
GothicGroves
ElegantEagle
BewitchingBees
TimelessTurtle
QuaintQuokkas
GroovyGriffins
VividVistas
GothicGeorge
TranquilTornadoes
MosaicMoods
RadiantRooks
CosmicClara
QuantumQuasar_9
TwilightTigers
TechieTiger
ComfyCrafter
GothicGalleons
GothicGiraffes
ReflectiveRaven
AmiableAlpaca
ExoticEclairs
ClassyClownfish
WhimsicalWill
SnazzySalamander
TropicalTess
GleamingGrace
22PurringPanda
LyricalLynxes
PastelPegasus
CaffeineQueen
JovialJellyfish
HoneycombHarmony
FieryFred
ElegantEric
CosmicCoyotes
DreamyDwarfs
SunnySloths
OrganicOliver
PerkyPolaroids
CosmicWanderer42
NovelNarwhal
SereneSprites
BoldBasilisks
33CosmicChaos
ElegantEclipses
WhimsyWalter
MelodicMegan
MajesticMinnie
SparklingSandy
VirtuosoViolets
StylishSue
HiddenHavens
CaptivatingCacti
IngeniousInfernos
BreezyButterfly
GlisteningGertie
RadicalRays
MajesticMushroom
SillyPenguin_11
RetroRainforests
SizzlingScenery
ZestyZebra
MysticPebble
DreamyDerek
TangledTeas
IridescentInks
TropicalTunes
FluffyKitten_7
TranquilTerry
RusticRhinos
JoyfulJokers
DapperDwarves
UrbanUtopia
VividVera
EuphoricEel
TimelessTitans
11SacredStones
WhisperingWillow
DaintyDaffodil
ElusiveEagle
UrbanCowboy89
LushLeviathans
LivelyLilacs
SweetToothSammy
GentleGiraffe
FloralFrank
AmbientAnchors
RusticRangers
MajesticMeadow
CherryCheetah
SparklingSarah
TwilightTiger
KookyKoala
ZenithZara
BubblyBat
ArtisticArmadillo
GracefulGull
CelestialCelts
GleamingGryphons
FrolicsomeFox
FloralFenrir
Stargazer_92
WittyWalrus
RadiantRabbit
AbstractAngels
NobleNymphs
LyricalLighthouses
LivelyLlama
GleamingGargoyles
EnticingEcliptics
CreativeCoral
FloralFrost
PastelPhoenixes
GleefulGorgons
TranquilTiger
IngeniousImps
TropicalTanya
SolarSylphs
TranquilTales
VintageVince
RusticRiley
SolarSteve
TwilightTom
JazzyJaguars
LucidLucifers
CrypticCrayons
VelvetVal
StarrySloths
TimelessTammy
HypnoticHank
HiddenHelen
GroovyGoblins
MajesticMoss
VintageVampires
ZenZephyrs
LuckyLion_5
HeavenlyHummingbird
SereneSunflower
StellarSeagull
DandyDolphin
EnergeticEagle
18FeistyFerret
LuminousLeopard
DreamyDingo
MythicMermaid
44ShimmeringShark
HumbleHeron
QuixoticQuokka
EtherealElephant
PhilosophicPhoenix
VelvetyVulture
UpliftingUrchin
LustrousLionfish
AweInspiredAlbatross
LyricalLobster
24HappyHippie
QuaintQuail
TimelessTraveler
TimelessTadpole
JoyfulJellyfish
SerendipitousSwan
HarmonicHedgehog
TranquilTrout
ZanyZinnia
PerceptivePuma
WhimsicalWolverine
BuzzingBee
GracefulGazelle
GalacticGiraffe
SweetSunflower
VintageValley
ArtisticAnt
27CleverCub
KarmicKangaroo
CosmicCroc
VirtuousVulture
CalmCoyote
AnimatedAardvark
MajesticMantis
MusicalMagpie
55NebulousNebula
48LivelyLark
RadiantRay
PeacefulPenguin
HarmonicHeron
HappyHippopotamus
LunarLark
GentleGiant
ChirpyChickadee
WinsomeWolf
EarthyEagle
37LuckyLemur
19SunnySerenade
SincereSalamander
JovialJaguar
NobleNebula
QuirkyKite
ZenZebra
CheeryCheetah
SereneStarfish
FabulousFrog
CoolCoyote
AffableAlligator
SonicSorrel
BeatnikBasil
PlacidPine
NoirNutmeg
FabulousFirefly
JazzJunction
EtherealEvergreen
BotanicBliss
EagerElephant
MysticMeadow_21
GalacticGrove
SnappySeahorse
LushLilac
AstralAzalea
CozyCub
CrypticCarnation
InfiniteIvy
66OptimisticOcelot
LivelyLobster
AnimatedAlpaca
JoyousJackal
RhythmicRaven
SymphonicSunflower
32SolarSerenade
HarmoniousHawk
BohoBirch
78MajesticMarjoram
FunkyFern
CelestialCedar
QuietQuetzal
50PristinePeony
ZippyZebrafish
ClassyCougar
AvantGardeAlder
KarmicKoi
HappyHare
OrganicOregano
CandidCaterpillar
GlisteningGrizzly
QuantumHarbor
WholesomeWombat
ElectricEucalyptus
PsychedelicPalm
90RadicalRue
ClassicalCrocus
WhimsyWillow
VintageViburnum
HarmoniousHibiscus
MajesticMako
EnchantedElm
CleverCherry_13
AmbientAcacia
AtomicAloe
RetroRosemary
ChillChicory
MysticMoss
WondrousWeasel
SciFiSage
DaringDragonfly
RusticRainbow
IndieIris
RetroRedbud
RusticRose
67DreamyDill
ElectricElderberry
QuixoticQuince
AmbientAlfalfa
SoulfulSage
TimelessThyme
FuturisticForsythia
Final Thoughts
Your username is more than just text; it's your brand's first impression. Making the right choice can be the difference between blending in and standing out. It's a pivotal decision, influencing how you're perceived and remembered. Select carefully, as a good username could attract more followers and help you build a solid reputation.
Related Name Ideas Articles
140 Candle Business Name Ideas
Casino Names: 220 Unique Gambling Names to Get Inspired
100 Minecraft Usernames Ideas for Gamers
270 Construction Company Name Ideas for Inspiration
Name an Airline with 100+ Airline Name Ideas
120 Notary Business Name Ideas
380 Creative Esthetician Business Names
200 Real Estate Investing Company Names Ideas
350 Photography Business Name Ideas
500 Etsy Shop Name Ideas for 2023
200+ Retail Business Names & Ideas
180+ Cute & Catchy Business Name Ideas
300 Trucking Company Name Ideas
260 Cleaning Company Name Ideas
400 Kik Username Ideas
650 OnlyFans Username Ideas