500 Etsy Shop Name Ideas for 2023
Looking start an Etsy shop and need inspiration for your Etsy Shop Name? Look no further! Snag up one of the 500 Etsy Shop name ideas!
As shopping continues to shift online, more individuals are capitalizing on the potential to earn additional income from eCommerce. As more shops continue to pop up, developing a memorable online brand is crucial for your company's success. A company's brand is the first interaction with potential customers. It needs to draw in audiences, hold their attention, and convince individuals to purchase from your shop.
Picking an Etsy name is the first step in that branding process. The shop name needs to stand out in a sea of competition, highlight your brand, stick in a consumer's mind, and remain unique to your company. If you're feeling stumped about choosing the best name for your Etsy business, here are 500 Etsy shop name ideas for your newest venture.
What is Etsy?
Etsy is a popular eCommerce platform specializing in small businesses and artists selling vintage or handmade items. The website initially started in Brooklyn, New York, quickly spreading throughout the United States, Canada, and Europe.
As a competitive platform with giants like eBay and Amazon, Etsy specializes in product uniqueness and quality. Whether small businesses are enjoying extra income or full-time opportunities, Etsy connects millions of individuals with unique and individual products.
Bringing 89 million active buyers to the platform, Etsy has attained serious growth in popularity since its launch in 2005. Etsy reached $1.72 billion in revenue in 2020, with a net profit of $349 million overall. This revenue is a significant increase of 110%.
Is Starting an Etsy Shop a Good Idea?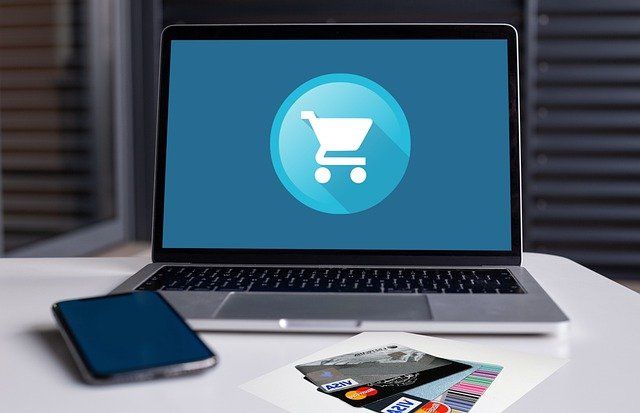 With the extensive following and viewership, small businesses can receive built-in traffic faster than building their eCommerce website. Starting an Etsy shop is a relatively simple process for engaging their entrepreneurial spirit. Users don't need any technical knowledge to start, only needing a prototype to get started. But, before you jump into a new Etsy shop, here are a few pros and cons of the website:
Pros
Cost-Effective
Established, Built-In Audience
Decent Testing Ground for Products
Cons
Steep Competition
Duplicate Products and Copycats
Minimal Branding
Reduced Customer Loyalty
How to Come Up with a Creative Etsy Shop Name?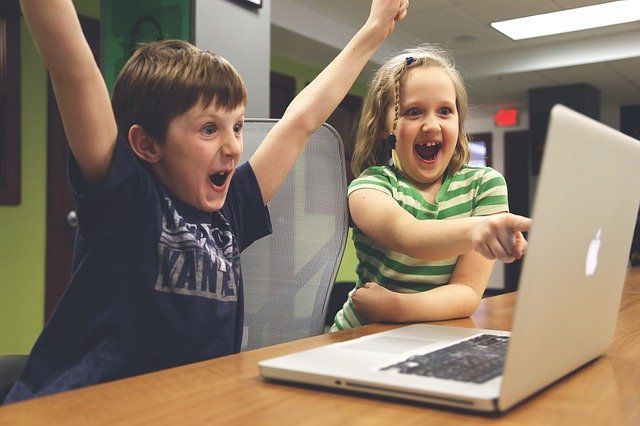 Starting an Etsy store requires consistent branding across all platforms. Any online website requires a similar appearance, including colors, domain names, and social media handles. Try to consider all aspects of your brand when deciding on a shop name. When choosing a business name, stick with unique, easy-to-spell domains. Avoid complicated words that have complex spelling or specific products. If the shop name is taken, try a different option (instead of numbers to the end)—users are more likely to forget numbers, sending your customers directly to a competitor. Most importantly, always find a business name with domain and social media availability.
Consumers need to connect with the brands and companies they use, whether it's a core value or impeccable customer service – make sure you stand apart from the competition with a unique voice. Studies have shown that it takes between five and seven impressions before an individual will remember a brand. Having a consistent brand across all networks can increase revenue by 23%. Always consider color with your company brand; brand recognition is directly connected to color (by over 80%).
500 Creative Etsy Shop Name Ideas
There's a lot to consider when choosing an Etsy shop name, starting with memorability. The name needs to be memorable and stand out against the competition. Make sure any Etsy name you choose is under 20 characters for the best results.
If you're struggling to find a great name for your new shop, consider the following options:
50 Etsy Clothing Shop Name Ideas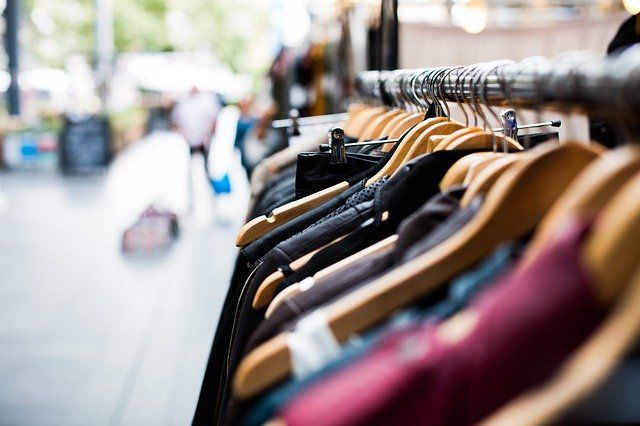 TheGirlsCloset
AStylishAffair
VivisDreamBoutique
BeUniqueBeYou
ShopTheStarsBoutique
VintageVogueAccessories
RebelRebellionRetold
LadyLikeGlamour
MannClothingBoutique
LittleBitsOfLovely
FittedByDebra
ThreadzBoutique
DapperCoatsNThings
RoyalMisSCollection
TrendyCoutureAccessories
BirdsNestBoutiqueShop
WunderkindBoutique
SweetSomething
TheTatteredLily
MyBabyLovesPurple
SweetTees
SoPoshBoutique
SassySophisticate
FabulousFinds
TwinkleTwinkleLittleStarsClothing
Zinnias
GemsNJewelsBoutique
BlushingRoseBoutique
NurturedVintageDesigns
GrandmasAtticTreasures
GlamourGirlzBoutique
DarlingDenim
BelleBelleBoutique
MoshlingsBoutique
BabyZoomKidsClothing
TuttiFruttiKidsCloset
PrettyLittleGirls
AndWhat
PeekaBooKidsBoutique
BigBangKidsOutlet
MyLittleSunshineShop
BabyFashionsandMore
GlitzyKitzBoutique
VintageKittyClothing
PrettyLittlePosh
LittleDarlingDell
SweetCheeksBoutique
PreciousThreadz
TheGirlsBoutique
HowAboutOrange
50 Etsy Jewelry Shop Name Ideas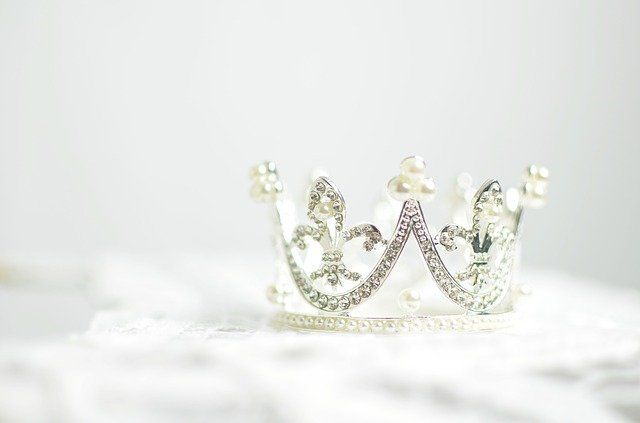 JewelsByJules
GemsandGold
JoiesetBijoux
VintageDetectiveJewelry
PastToThePresent
LittleMissLucyJewelry
TheSecretBoxbyMarci
PerfectTimingJewelry
PearlsandPetals
FlintRiverRanch
JulesBijouxNMore
PrettyThingsBoutique
TheGildedLily
BohobyFrancesca
VintageWayBoutique
MogulRoomFineJewelry
JustInJewels
TheGoldenBowTie
FawnHeartCreations
EmbraceBoutique
TheVintageJewelryBox
PonysLoveShack
GraciesGemsBoutique
LittleRubyFox
RavenDawnDesigns
TheVintagePearl
TheEnchantedBoutique
JewelsbyTanushka
KismetByCora
SerendipityDesigns
CynthiaArtysDesigns
CottageCharms
JewelsbyBloomi
TheLuckyClover
TouchOfSerenity
NewAgainVintageDecor
RusticDriftJewelry
AmuletBoutique
LustreAccessories
EmmysUniqueDesigns
SweetSoulVintage
BlingBoutique
TheHelloKittyStore
OohLaLaCouture
TheLittleBirdBoutique
VivaLasVegasGoldsmit
NikkisVintageJewelry
LaVieenRose
TheSilverCoin
GlobalGems
50 Etsy Handbag Shop Name Ideas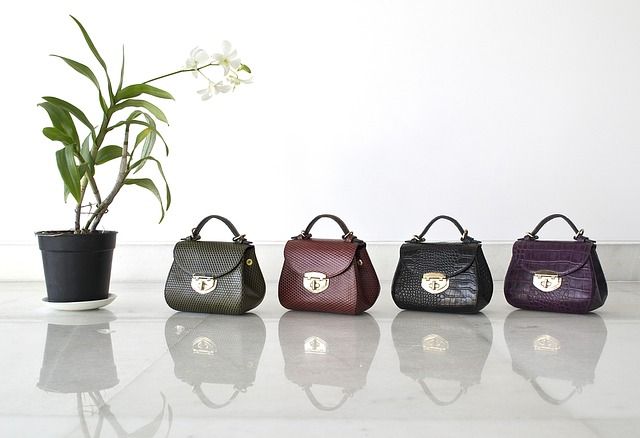 HandBagsbyFireFly
TheHandbagFix
TheBagLady
SueBelleLugge
RisingsunVintage
Goldrushtreasures
PearcebeadsDesigns
Rosemarylaneoutlet
SilverLiningsDesign
Retroliciousbargains
VintageHuntress
BagYourThoughts
CreativeDesireShoppe
ChatBlancParis
HippieChickVintage
SodaCitySewing
WildWeekendBagCo
YuliyaBeachwear
KiraKosmos
LuluGardenMarket
FashionSharkShop
TopsyTurvyDesigns
MyLovelyBag
BagSnobShoppe
LadeedahDesigns
ShopLovelyByNature
PoshPeggyRetroFlair
EtsyBoutiqueHandbags
SamarAdornment
GingerSquareDesign
KatieBugBags
LaPointeJewelry
FancyFoxRetro
AvantGardeVintage
EtsyBagShowcase
LeBagAdore
ModernFantasyDesigns
ClearWaterGems
FunkyBagLadyBonita
JaxandOllie
Serendipity
TotallyTatty
BigAppleVintage
FiorelliBagShop
WickerCloudDesigns
GingerSquareDesigns
HappyGoLuckyVintage
PurpleHauteShoppe
eVintageByGina
PrestoBag
50 Etsy Crafts Shop Name Ideas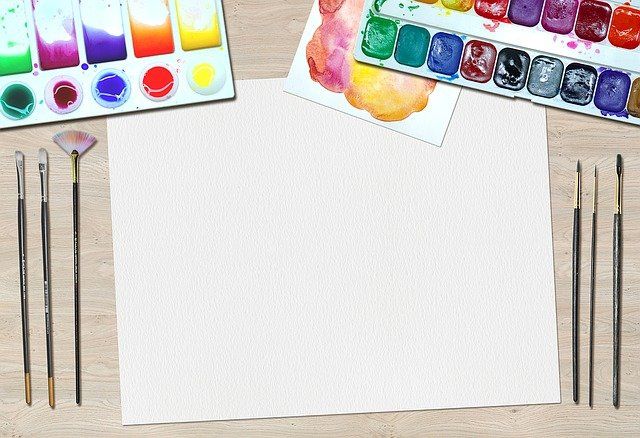 ReadyMadeArtLoftShop
MaryJaneCreationsDesigns
CraftyCrowStudio
TheRedThreadBoutique
TheCraftyApple
ArtByAnnieLaurie
BlesserhouseDesigns
FeltTalesAndMore
EtsyCraftBazaar
CottageIndustrial
Mysticartsandcrafts
Craftedhearts
CreateWithGlow
PinStripesDesigns
SKJonesStudio
TheFiberLyfe
ScarlettCurveDesigns
AdriftAndAtSea
TheHipsterTot
WhimsyStitchShop
LittleMakeCake
NainosJewelryDesign
CraftsbyAnnieLaurie
MyHeartFeltBag
GiftsFromAnna
YarnYum
EtsyPrintablesByLori
ArtisaninMyOwnStyle
SugarBerryCottage
PaperFurFox
BerlinDesignsStudio
ArtsyFartsyBySandy
Adiago
CraftyCatStudio
PrimitiveCabinShop
TheFrostedPumpkinBoutique
ChasingTailCreative
LakeAndLagoonDesigns
SugarSamplers
TheBasketCase
EtsyPrintables
CutesieCritters
PoppyAndFernGiftshop
HoneyBearPress
StarryEyedCraftWorkz
CelestialBelle
KnottySistersShop
AuroraBorealisArt
HandmadeByB
PawPrintArtStudio
50 Etsy Electronic Shop Name Ideas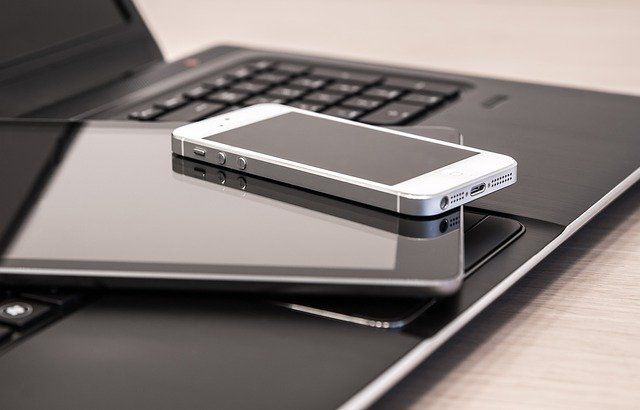 GeekyBoutique
UnicornElectronics
TheMagicalApple
InnovativeInnovation
TinselAndTwineShop
ElectrifyingVoltage
RosesNRosariesJewelry
LavenderCatStudio
FairyTunes
VintageElectronics
LuxuryBeats
BassAndTrebleShop
AudioFidelityAudioVideo
ZenRockDesigns
NanoVintage
CirqElectricz
GreenGadgets
TechShopOnMainStreet
TropicalElectronics
WiredUpStudio
EtsyRadioUtopia
TheAnalogCafe
WiredAndTuned
EtsyTechPro
ApothecaryEmporium
FoxAndOwlsStudio
iPodNanoOutletStore
ResonateLabShop
NisbetsStuff
ChrystalCables
CoolestTechEver
TechAmaze
LuxuryTechDecor
VintageAudioPCs
SilverMinkCyberware
MusicModsStore
SektoffEarHeadphones
TrinityStores
TheHouseOfVoltage
iGadgetEtsyShop
BeatsByDreStore
TheGadgetBox
AntiquesAndTech
iBoutique
BothwellStore
NisbetsStuffOnline
iBeatSoundSystems
TurntableExchange
BellaGrafixDesigns
BlackMarketTech
50 Etsy Bath and Beauty Shop Name Ideas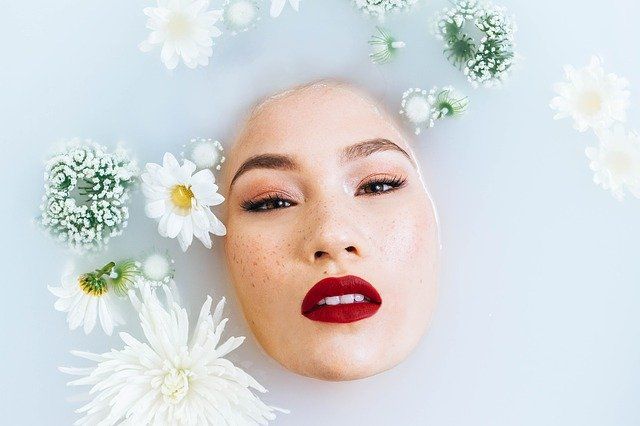 BathandBeyond
SootKandi
WhiskersnMink
GingerHoney
PookahandCo
FizzyBathSalts
LavenderNaturals
TheBeanTreeWellness
HeavenlyHandsSoap
DownToEarthBeauty
TeaTreeAndThyme
CuriousSageSoapCo
HoneyBeeSoaps
MermaidsAndMoonbeams
ClearWaterStone
ArtOfNatureLifestyle
BellaYume
BeYoutiful
WhatsYourBeezwax
CottonCloudsCo
PocketfulOfWander
HoneyMoonSpa
HippyChickNaturals
TreeAndThymesCorner
GloTherapeutics
SugarBeeTreats
SweetToofSoapCo
LavenderMeUp
BudsBeautyBar
HollyBerryNaturals
MoonlightDaisies
HoneyPotAndBees
LoveMeKissMeSoap
LipStixxNaturals
NuAdornments
TheLotusMoon
HighHeelHoneySoaps
TheHippyGourmet
SweetBeeSugar
RadiantBeingsBeautyBar
RavenSkyeOrganics
RavenousSupplies
BitchinCosmetics
ButtonBrushDesign
ButtonBrushDesigns
WildflowerSoapCo
LilMermaidCorals
BeautifulBandit
SugarBeeTreatsShop
KnoxSheaHandcrafts
50 Etsy Toy Shop Name Ideas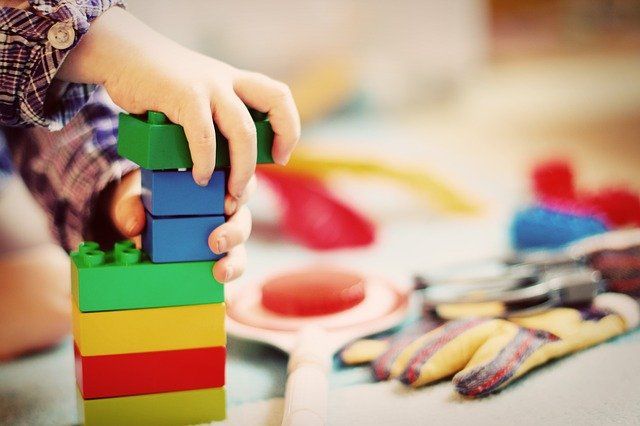 KidzRUS
StuffForKids
MightyHeads
CreativeCrayons
FidgetBuilders
MyToyBox
CreationsForKids
ImaginationZone
KidsCubbyhole
KiddieKrafts
ToyPyramid
TicklinTown
BinsooDoolyToys
JazzyJigsaws
KiddieCottage
AbracaDoodles
WonderMarketplace
ToyZone
MyStickies
ArielleKDolls
FantasyCreation
SmurfLand
TickleMeWhiskers
MuffinsAndBuddies
ToyBoxUnderground
HeartbeatsToyChest
WholeLottaToys
ToyAquarium
AnimatedPixels
BoonfulKids
SuperHeroStuff
GiraffeNDoggieStore
HomespunCollective
BubbalooBoutique
Imaginariums
TouchePapillons
StuffedNTimely
JewelryBoxScraps
MyScrumptiousKids
WoodStockTradingCo
MooshroomsNmore
TickleKingdom
ElvesAndTheirHobbies
KiddieSquids
Imagiplay
MyStickiesByCici
WonderlandBazar
LittleMakersParadise
AdventureInABox
TheToyExpress
50 Accessory Shop Name Ideas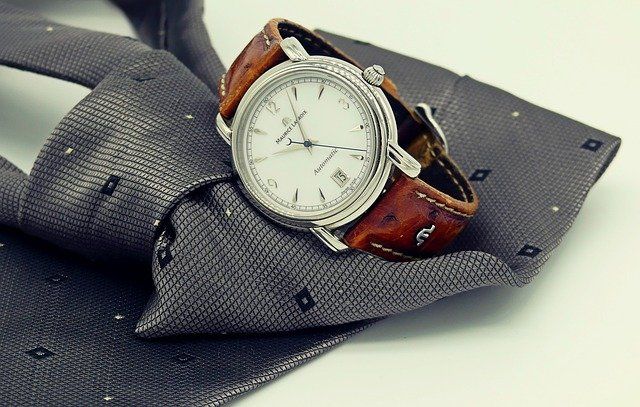 ThrowSomeShade
EtsyElf
CovetLuxe
AccessoriesByDesign
VioletteLetter
MariposasJewelryBox
JewelsOfGlamour
BlingAndFancyThings
LucysTreasures
VintageBling
LunaRenaStudios
QueenofDiamondsJewelryBox
DreamlandExpress
AmoreTrinkets
EtsyNut
BejeweledJewelry
EarthTreasures
JewelryByJulia
FemmesFatale
TreasuresBoutique
TreasureBoxShop
VintageGlamour
LittleStarJewelryBox
ShayLilyDesigns
SuperstarBoutique
KarmaLoopDesigns
TheCharmedShop
WhimsyAndWonder
VelvetAndVines
CharmedByDesign
TresOiseauxJewels
LuluMoonjewels
FoxCoveBoutique
ABeauMiracle
NouveauNoiseBox
TheOldSiren
EarthyVintage
LovelyThings
LavenderNLaceJewelry
KarinaArmandDesigns
BisousTrinketsBox
EtsyTreasuresCottage
RomanCollageDesigns
BlueHippoVintage
GemsAndBowsDesigns
TrendsYourWay
EtsyPrettiesByNora
JewelryByLydie
VelvetDoorJewelryBox
MyRetroChicBoutique
50 Etsy Home Décor Shop Name Ideas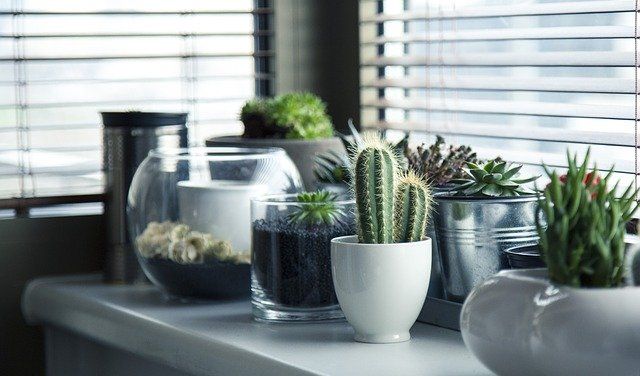 ThePinkHouse
FromtheAtticofOlde
SecondHandRose
OldMapArt
JunkinStyle
SixPineDesigns
JunkMarketStyle
VintageMoon
HomeDecoratingCo
InMyOwnStyle
OnlyDreamAntiques
AuthentiqueShoppe
BohemianBloom
EnglishCottageGarden
WeatheredByTheSea
GreyLiliesCharm
MyOwnStyle
FleaMarketFancy
VintageFinds&Treasures
StyleItUp
AtticAngels
EnchantedMemories
ShackontheHill
RoyalPollens
AspenTrailHomeDecor
TheCharmingVintage
AJustBearyMuch
YouAreMySunshine
LovelyImpressions
LaCasaGatitos
Let'sGetPersonal
FurnitureFlair
AVintageTouch
NeverGiveUpOnYourDreams
RedRoosterDecor
BohemianButtercup
DistinctlyIt
NoteworthyHomeDecor
PurpleHazeInteriors
JunkinbytheSea
GoodTimesVintageDecor
TheBritishCountryStore
ALittleBitCountry
UniqueInteriors
SmallTownGirl
SignaturesAntiques
TheBerryPatch
VintageVibe
FareTheeWell
TheHomeGuys
50 Etsy Arts and Collectibles Shop Name Ideas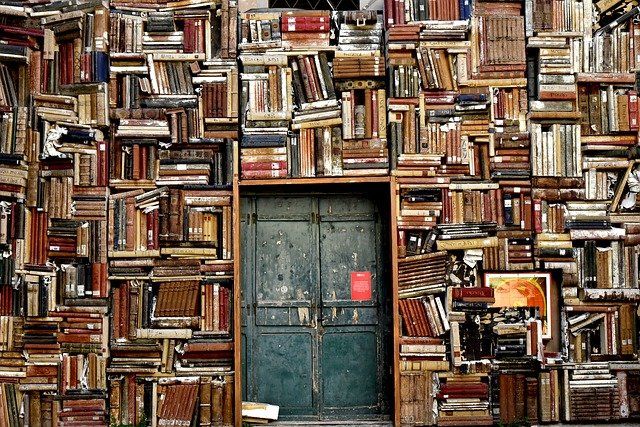 YoursArtfully
TrulyTreasures
CraftyAnnsHaven
YoursSalvageValue
TrulyVintageStore
ArtfullyApotheCary
TrulyWhoaBellaStore
CraftilyShopOnMain
YourSalvageValue
YourArtfullyCurio
TrulyVintageTreasures
MixedMediaBySandie
WhoaBella
MixedMediaBySandra
YourTrulyWhoaBella
BrandBeauty
CraftilyCurioShop
ArtsyHaven
GentleManCave
ArtfullyCurioStore
SalvageValueStore
DuskySupplies
BlackMarketArt
KitschTastic
AdorablyVintage
ArtVeritage
AmericanSunriseArts
RosyPosiesClothing
RedRocketRetro
RiffRaffGifts
FicklePickleChic
CoffeeandCreamers
SugarpillSuite
MyWhitePicketFence
ForeverYoursDesigns
VintageCuties
RebeccaTheArtist
ChiqArtStop
LolaRosesBoutique
BackStreetsBoutique
HoneyBeeHeaven
CreativePalace
CherryLoveBoutique
BettyBopDesigns
Tooter'sTreasures
LoveChiqDesigns
BabyRabbitFeathers
GlamGalGreetings
YippeeKiYayBoutique
TheDaintyDaisy
Conclusion
With extensive website traffic and minimal start-up costs, Etsy is an easy option for those looking to jump into eCommerce. Before starting a shop, important consideration into the business name, brand, and target audience needs to happen. This initial brainstorming can make a difference in your company's success overall.
Related Name Ideas Articles