How to Create a Website? 10 Easy Steps for Business Owners
Building your own website for the first time can seem tough. Lucky for you, BrandSnag is here to help! Learn How to Create a Website for Your Business in 10 Easy Steps.
Whether you're a small business owner, a large enterprise, or a freelancer just starting out, a website is essential for your company. A website helps improve discoverability, builds online presence, and encourages growth over time. In fact, most people are going to search for a business online before ever visiting a retail location. Without a website, you're missing a large portion of potential customers simply because you're not online.
How important is your website? When it's the first point of contact between you and a potential sale, your website needs to be a top priority. Let's say, for example, a customer is browsing for wedding dresses online. They come across your privately owned boutique and visit the website. If the website brings a clean design, accessibility, and simple navigation, the customer is likely to continue browsing. Should your website take forever to load, has a cluttered design, and simply becomes frustrating to use, the visitor will return to the search result to find another location.
Unfortunately, most companies aren't experienced in web design. It seems overwhelming, and it's daunting. How do you create a website if you don't even know where to start?
While some companies believe you need to create
a website from hours of coding, most products available today are simply plug-and-play technology. That means virtually anyone, regardless of experience level, can purchase, build, and launch a website without a degree in coding.
To help get you started, here are ten easy-to-follow steps to building your website, regardless of experience level.
Step 1: Choose a Good Domain Name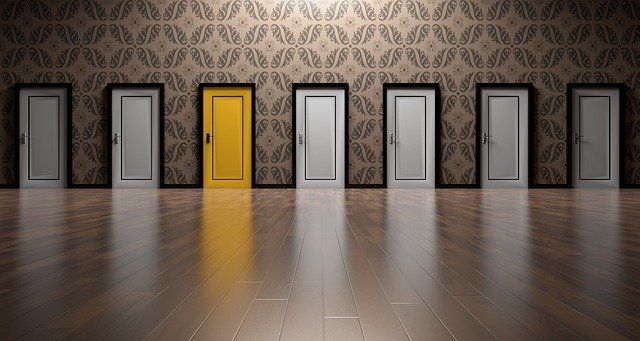 Your domain is the address connected to your website that brings visitors from the search engine to your company. All domains are registered with ICANN (Internet Corporation for Assigned Names and Numbers), a non-profit organization that maintains the security of the internet. To have a company website, you'll need to purchase and register the domain name.
The domain, or website address, is the entry point of your website. A visitor needs to search for your company or enter the domain address into the search bar to pull up your information. An excellent first impression is essential, functioning as both a marketing aid and SEO tool. Before committing to a domain name, consider the following suggestions:
If you have a business name already registered, try to secure the company name as your domain. This domain name continues your brand into the digital realm and keeps consistency across all platforms.
Avoid numbers and hyphens whenever possible. Numbers are difficult to differentiate when telling people a website, especially when it matches a word (for example, two, too, and to). Hyphens will still perform the same way as unhyphenated versions, however forgetting to include the hyphen will lead your visitors to a competitor site (or even worse, back to the search results).
Choose a name built for growth. While your business may be pretty targeted now, there's a good chance you'll expand your products or services in the future. Keep your domain name focused on your business instead of the niche or industry you're in.
Keep SEO in mind. It's always a good idea to include any common keywords or phrases within your domain name (if it makes sense). For example, a service industry within Las Vegas might choose the domain "LasVegasContactor. com" as their website.
Opt for a ccTLD if .com isn't available. The country-specific domain extension is unique for every country. Most residents can register the top-level domain if they have a permanent address for the registration.
Step 2: Research and Choose a Good Website Host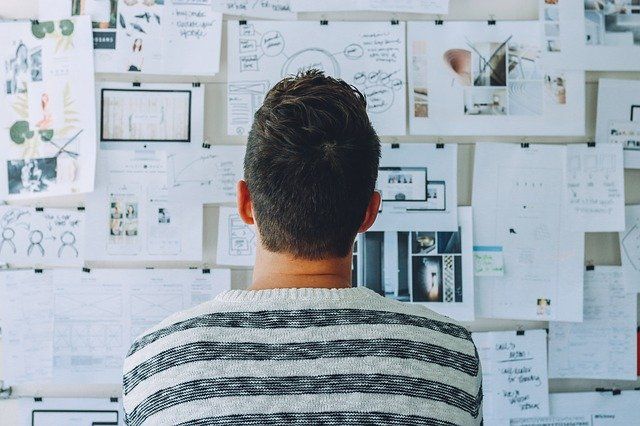 Once you've decided on what you're going to call your website, you're going to need somewhere to store the files. Hosting is a company that provides the services and technology necessary for a site to be viewed online.
Your domain name connects to the hosting provider, keeping the files available when users access the site. Hosting fees range between two and one hundred dollars a month, depending on the technology, server, and support you choose. Purchasing a yearly plan over the monthly option will save you a bit of cash too.
Always check out what type of server security is offered before you purchase a monthly hosting plan. Ideally, the host will provide daily backups of the site with easy SSL (secure sockets layer) certificates. Take a peek at the security protocol on the website before purchasing, so you know how they plan to keep your company safe.
Popular Hosting Companies:
DreamHost
This hosting provider offers 24/7 expert support to help you when you get stuck. They provide multi-factor authentication, sFTP, and free secure hosting for all members. When it comes to uptime, they guarantee 100% uptime, so you'll never have to worry about your site going down.
Bluehost
With free malware detection, SSL certificates, and continuous website protection, Bluehost takes security seriously. They offer 24/7 support services for all members, and optimized search tools, to help visitors find your domain faster.
SiteGround
Unlike other hosting providers, SiteGround offers a 100% renewable energy match for any consumption on their server. They promise an ultra-fast network through Google while keeping your information on SSD storage.
Step 3: Pick a Content Management System That's Right for You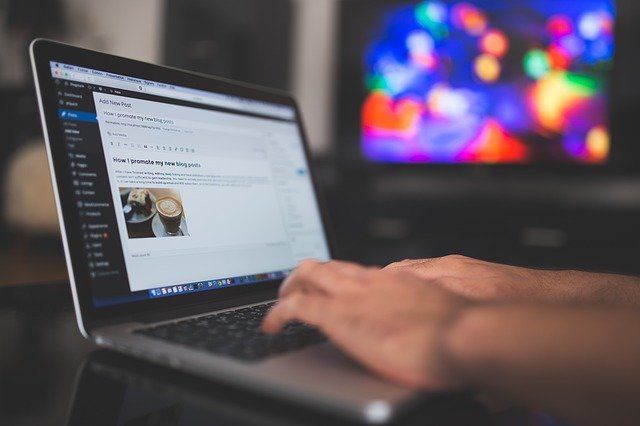 Your content management system (CMS) is a program or application that creates and manages digital content. Essentially, any time you update your website, the CMS program is how you'll access the backend of your domain. A high-quality CMS will require little to no experience to use, including budget-friendly options, user-friendliness, and functionality. Here are a few content management systems designed to get your website off the ground and running (no coding experience required).
WordPress
Considered the world's most popular CMS, this platform brings useful plugins to the functionality of your site. You'll be able to create pages, blog posts and add images to your website, with minimal experience required. There is a minor learning curve to using WordPress, especially when implementing themes to your website. Unfortunately, WordPress is also known for ongoing security issues and does require regular maintenance and updating to stay secure.
Squarespace
Available to users on an annual or monthly basis, this platform is known for the "drag and drop" functionality. You'll be able to access website design, software maintenance, development, and SSL security all from your registration. The high-quality templates make creating your website effortless. This platform is perfect for inexperienced users with minimal to no technical background that wants a quick and easy way to create a website.
Wix
Arguably the most straightforward website developer currently available, this platform is designed for users with little to no experience with website design. Users can purchase the service on a monthly subscription, with a drag-and-drop builder that functions anywhere on the page. The learning curve with this application is shorter than both WordPress and Squarespace, making it an ideal solution if you want the website up quickly.
Step 4: Pick an eCommerce Platform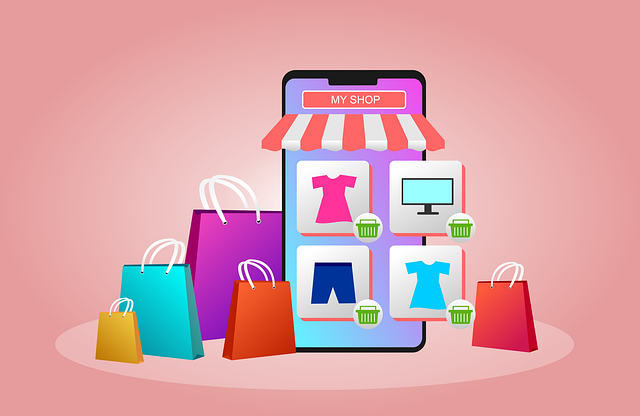 If you're planning on selling goods or services through your website, having the right technology is imperative. Choosing the right eCommerce platform impacts your website's trust, credibility, and reliability when a customer wants to purchase from your site. Even service industries can expand their business to include online products (for example, eBooks, guides, seminars, or videos). Opening your earning potential to include eCommerce is always a wise business decision, regardless of your industry or profession.
Here are a few credible options if you're considering eCommerce for your business:
WooCommerce
One of the most popular e-commerce platforms, WooCommerce takes any WordPress website and transforms it into an eCommerce store. With many plugins available, this plugin is highly flexible.
If you're unfamiliar with WordPress, you may want to have a developer install, set up, and use the plugin, as the options are expansive.
Shopify
This cloud-based e-commerce platform brings a customized online store to virtually any website. This platform is not a WordPress extension; it's a standalone program that connects you directly to your online store. Technically, if you maintain a separate website, the Shopify store would stand independent of that domain.
Shopify accounts can be linked directly to your regular website, with integration plugins available. You'll be able to create and manage products, inventory, shipping, and payments from the platform. Users can access unlimited products, unlimited bandwidth, discount codes, comprehensive reports, and more on the backend.
Shopify Plus
This product is still an extension of Shopify but brings a higher level of customization and staff accounts to the platform. You'll have international e-commerce options available and priority support services. This service does come at a higher price than the standard Shopify subscription.
Business Squarespace
Anyone with a Squarespace subscription has access to the eCommerce functionality. This platform does charge a transaction fee for anything purchased, but this can be avoided by upgrading the subscription. You'll receive SSL security, free domain registration, SEO tools, discounts, and more.
Wix
This platform currently offers a Shopify extension that is very user-friendly. Any eCommerce subscription is higher subscription level than the basic fee. All users will also need to have a Shopify subscription to access the services too.
Step 5: Highlight Your Business Services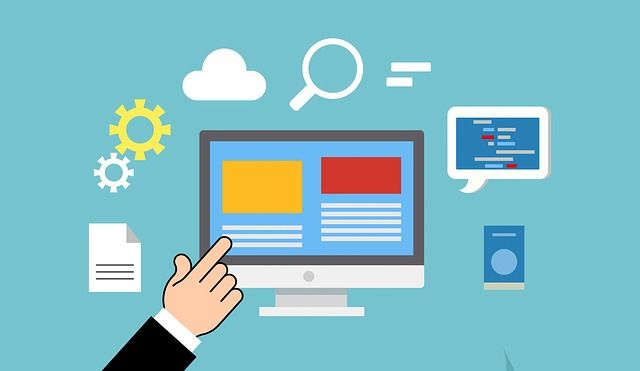 Anyone browsing online wants instant access to valuable information. It's stated that the average website is given only eight seconds before bouncing off to a relevant website. In those eight seconds, you need to explain who you are and what your company does. So with such little time, how does a website project this information?
For starters, a reputable business stands out with high-quality design, professional images, and organized formatting. The website should never leave a user questioning what industry you work in or what information they're going to find on your website. It should be simple to navigate, streamlined, and organized.
Keep your brand consistent across all pages of your website, including the homepage banner (commonly called the "hero image"). This banner is a visual representation of your company. It needs to stand out while remaining professional. To help visitors understand your business and products, include a brief introductory text blurb about your company at the top of the page. You'll want to include a brief explanation of who you are and what you do as a company. If appropriate, always provide the service areas for your business in this text box.
Finally, always include a direct link to your "About Us" page in your website's main menu and footer. This page is dedicated to information about your company, beliefs, and ongoing services. If people are interested in reading more about your business, they can easily access this page through the links.
Step 6: Implement Best UI/UX Practices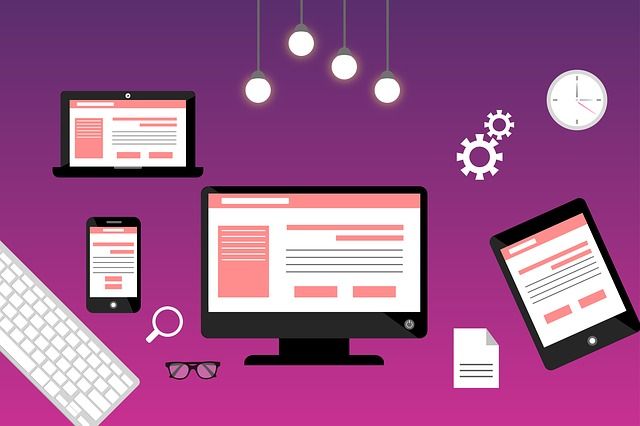 UI (user interface) and UX (user experience) are directly related. As a business, you want to ensure that your website offers a positive impression that drives results. You'll want to stick with easy-to-read fonts, avoiding white font at all costs (seriously, don't do it. It's terrible).
Make sure any images you post to the website are high-quality, clean, and beautiful. Continuously optimize your graphics for fast loading. Google penalizes excessive load times, which will hurt your search engine ranking.
Always research your target audience thoroughly before creating your website. Find out what your target audience wants from your website, how users want to access the site, and the most straightforward user experience. Streamline any navigation to get users to the pages they want quickly. This streamlined functionality might mean adding a "Shop" button at the top of your page or keeping current blog posts on the homepage.
Accessibility is critical for keeping users engaged. A clunky website on a mobile device is challenging to manage. Keep your site responsive in nature (this means your website will adjust its design for different devices—cellphone, tablet, or PC). Keep all contact information easily accessible, including any chat functionality, if provided. Users wanting to reach out should not have to jump through hoops to find a way to do that.
Researching the competition is a simple way to compare designs and determine how they've optimized their website. Similar components should work for your own website but copying other company sites can get you in hot water. Pay careful attention to any specific pages competitors may have available, color schemes, and basic design concepts that appeal to you.
When developing your website content, determine the pages you'd like to include before publishing. You'll want to have a sitemap available for SEO purposes, along with an about us page for your audience. If your company has a privacy policy (that explains how information shared is used by your company or your affiliates), having a link in the footer is standard practice. Any products or services pages should include brief descriptions and suitable graphics. Keep all photos similar in size to avoid cluttered-looking website pages.
Step 7: Invest Time into Learning and Implementing SEO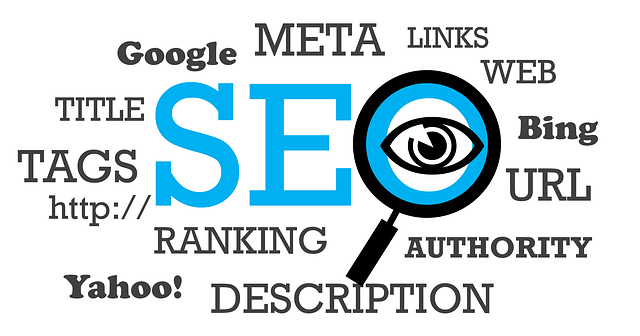 Search engine optimization is a set of rules, algorithms, and practices a search engine follows to rank your website according to term, keyword, or industry. The content you create, including pages and blog posts, is regularly "crawled" by search engines, which then competes with other pages that include similar content. The better your website content is, the higher your content will show on the results page.
When creating content, it's essential to consider any keywords you'd like to use for your industry. Establishing a comprehensive list of keywords can be labor-intensive, with many companies opting to hire professional companies to complete the list on their behalf. If you're hoping to improve your SEO, here are a few things to consider:
Always have keyword research complete before launching your company website. Keywords need to be included in the pages, header, meta, and posts you share for them to be effective. Knowing which keywords to incorporate can make your life easier.
Optimize your website for speed and loading. The faster your content loads, the more credible Google considers the domain. A slow and lagging website is negatively impacted in search results. Get rid of excess files, ensure that all photos are compressed, and limit page updates.
Always offer a secure experience for your users. Having SSL certificates is an industry standard for any eCommerce platform. It's also crucial for any membership website that requires financial information. Having financial information, including credit card details, accounts, or other transactions, is almost inevitable demise for a small business. The SSL will encrypt any personal information away from prying eyes, keeping your data secure online.
Use responsive website themes whenever possible. With increasing mobile use, it's crucial to have a platform that accommodates any device. Mobile-friendly platforms can improve your search ranking overall.
Try to accumulate credible reviews. Always ask your customers for reviews online after a successful transaction. Reviews will help build brand credibility and trust, offering real experiences to outside readers. Make sure that you respond to any review received, including negative feedback. Remain professional, helpful, and assertive.
Include internal to other pages within your website. These links will keep any visitors on your website and scrolling through your content. Always hyperlink the text instead of sharing direct links. Keep any links relevant to the material being conveyed.
Always consider backlinking to reputable websites. Consider anchoring keywords to other reputable companies as you begin to share content, videos, blog posts, or social media statuses. These links should always come from a respected location and should never be a direct competitor.
Step 8: Regularly Update Your Website with Quality Content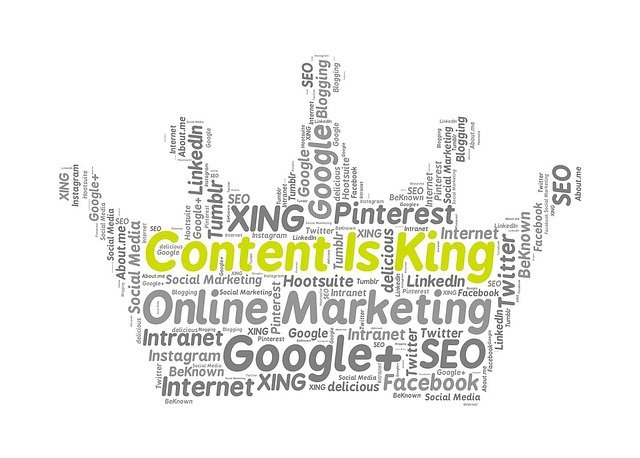 When you're deciding on a content schedule, consider both quality and quantity as important considerations. While search engines do look for frequent posts on a topic, they also want to send visitors to high-quality websites that offer accurate information. This means keeping your website targeted, truthful, and current with anything you share. Never copy or duplicate any information you find online; originality is paramount.
To help boost your content, consider adding testimonials to the website. Contact past customers for a review or feedback and share the content directly through your website. Likewise, always consider sharing your content to social media accounts, business accounts, and email newsletters to increase your visibility.
Step 9: Install Google Search Console
Tracking and analyzing your site performance is important for future changes (for example, discovering that your most popular post is one you wrote at 3 am with six cups of coffee in your belly). One of the easiest ways to determine how your website is performing is with Google Search Console. You'll be able to track how your current content is performing, which can help you determine if your marketing efforts are working.
These tools can help you track the following pieces of information:
The number of visitors that come to the site. This tracking often includes daily, weekly, and monthly visitors.
How many views each page on your website currently has.
The bounce rate for your domain. The bounce rate is the percentage of people who visit your website and leave after viewing one page. Typically, visitors spending more time on a website find the content valuable. As such, they're ranked higher than sites with a high bounce rate.
Keywords used by a visitor to find the site.
The average time visitors spend on your website.
How many broken links are currently within your site.
Any backlinks to your site currently. Backlinks are any company that has linked from their website to yours through a hyperlink.
Any crawl errors on your site. These errors are found by search engines, typically within the content portion.
The average web page load time. These tools can help you track your site's daily, weekly, and monthly visitors, how many views each page has received, and what the bounce rate is doing.
Step 10: Maintain and Update Your Website Regularly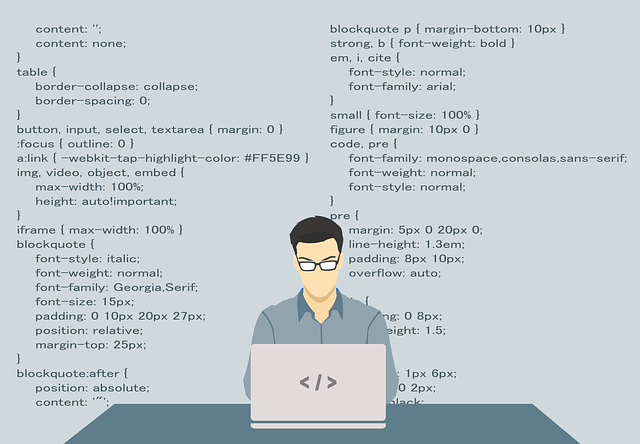 Websites aren't something you can simply create and leave to grow stale. Without pushing new content, your website suffers. The content becomes obsolete, products become unavailable, and search engines want to share regular content. Security concerns are more likely to occur with a website with no routine maintenance occurring, bringing significant issues to your brand if not caught early on.
To prevent any catastrophic problems, consider the following tips for implementing your business plan:
Use available webmaster tools to ensure vital errors have been corrected. You'll want to keep track of this information at least once a month.
Performance data can optimize and fix warnings and errors.
When running your website, always make sure software, plugins, and add-ons are current and up-to-date.
Evaluate any blog posts or shared content for comments, questions, or feedback. Promptly delete any spam content posted on your blog. If possible, set up an automatic system to delete any comments with backlinks, URLs, or common phrases connected with phishing attempts.
Continuously evaluate your competition. Staying ahead of the competition often means evaluating what they're doing. Evaluate any current promotions, sales, and general presence to see if it matches where you're at as a business. If they're posting more content, consider increasing your content schedule.
If trying to improve conversion rates (the percentage of time that someone purchases a product or service), consider implementing a split test. Split testing uses two different versions of the same product (whether the change is images, price, or landing page) and compares the results.
Regularly request and respond to feedback from clients or customers. Feedback can relate to products, services, or the overall design of the website.
Always make sure your website is backed up daily. This daily backup can be done automatically through the hosting provider or privately. Backing up the site will prevent any website issues, hacking attempts, or mistakes made by the operator (you're only human, after all).
Conclusion
When you're first starting out in the digital world, developing a website is overwhelming. It seems like an impossible task that is going to take forever to finish. With the ongoing development of "drag-and-drop" functionality, integrated applications and programs, and continuous monitoring services, it's not as difficult as you might expect. What used to take website developers months to complete can now be implemented within minutes (thanks to dragging a few text boxes to the right of the screen). With over 80% of consumers researching a company brand before purchasing from them, getting your name online is critical.
Simply follow the steps outlined above and watch your new website unfold before your eyes. Always spend time researching each product or service before buying, and consider your budget before getting started. Some websites are a few hundred dollars to create (once you consider the domain registration, hosting, and CMS), while professionally built websites can cost thousands of dollars. Having a specific budget, time frame, and end goal in place can help you increase the chances of success without breaking the bank to get it done.