Incorporation Costs in Canada
Are you wondering what the incorporation costs are in Canada? Look no further! Find out the costs for each province and the steps you need to take to form one.
Incorporating a business in Canada is essential for entrepreneurs looking to launch or grow their businesses. Incorporation can provide many advantages, from protecting personal assets and limiting liability to helping with tax planning, building business credit, and establishing credibility.
However, there are costs associated with incorporating a business in Canada that must be considered before taking this significant step. This article provides an overview of the incorporation costs of forming a Canadian corporation.
The Cost to Incorporate in Canada
The pricing of incorporating a company in Canada can vary extensively, depending on the type and size of your business - with each province or territory having varying costs. The standard registration fee is usually somewhere between $200 and $1000. However, other expenses may also need to be considered, including legal fees for setting up corporate records, appointing directors, preparing documents such as bylaws or articles of association, and registering with the Canadian Revenue Agency. Moreover, you may wish to consider additional costs like creating a business bank account and obtaining any applicable permits or licenses.
Incorporating your business in Canada is an investment that requires some initial expenditures, but the long-term rewards can be worth it. Typically, the cost of incorporating a company ranges between $400 and $3000, depending on its size and type.
The Canadian Provincial Incorporation Costs
The Cost to Incorporate in Alberta: Starting a business in Alberta requires an initial payment of $450 CAD and an additional name approval fee of $30.
The Cost to Incorporate in British Columbia: Registering a business in British Columbia is only $350 CAD, and you'll receive an authorization fee of $30 when your desired name has been accepted.
The Cost to Incorporate in Manitoba: Establishing a business in Manitoba is affordable at just $300 CAD. For those wishing to register their corporation with a specific name, you can acquire the additional search report for only an extra $49.
The Cost to Incorporate in New Brunswick: If you're looking to incorporate a business in New Brunswick, the cost is only $290 CAD. This total price includes the government's incorporation fee of $260 and an extra name search report fee of 30$.
The Cost to Incorporate in Nova Scotia: To register a business in Nova Scotia, you must pay an initial fee of $200 CAD and then shell out another $70 for a name search report.
The Cost to Incorporate in Newfoundland: Incorporating in Newfoundland requires a one-time fee of $300 CAD, plus an additional charge of $300 for a name search report.
The Cost to Incorporate in Ontario: If you're looking to form an organization in Ontario, the fee is a reasonable $300 CAD if applying online or by mail. Furthermore, registering your company name will only cost an additional $60—a small price to ensure it's secured.
The Cost to Incorporate in PEI: Incorporating in Prince Edward Island comes at the cost of $255 CAD, including the government fee and a name search report.
The Cost to Incorporate in Quebec: Incorporating a business in Quebec carries with it an expense of $356 CAD, plus an additional fee of $50 for the necessary name search.
The Cost to Incorporate in Saskatchewan: Saskatchewan incorporation costs $265 CAD, and if you want a search report of corporate names to accompany it, an additional fee of $60 is required.
The Cost to Incorporate in Yukon: It only costs $345 CAD to incorporate in Yukon. This fee not only covers government charges but also includes a free search for your preferred business name.
Canada's Federal Incorporation Costs
When you opt for federal incorporation, your business will be bolstered with more name protection and the right to do business all over Canada; however, if provincial incorporation is chosen, then your company's name would only remain secured in that province. On the other hand, if federally incorporated, you can conduct operations anywhere in the nation and also remember to register it in its exact location. Henceforth make sure whatever decision is taken reflects positively on your brand's growth prospects.
To obtain federal incorporation for your business, you must have at least 25% of the company's directors are Canadian citizens or permanent residents in Canada. Moreover, the cost to initiate a federally incorporated organization is only $200 CAD - much more manageable than provincial incorporation charges.
What Is Incorporation in Canada?
Canada allows businesses to become individual legal entities through incorporation, a process that ensures a company's compliance with local regulations. Small businesses can immensely benefit from the entity model, as it not only defends owners against personal liability and isolates some of their private assets from any potential business risks but also offers various tax perks according to each unique scenario.
Establishing a business in Canada necessitates registering with the local provincial or territorial government, where it'll be active. Depending on their situation, companies may also require extra permissions from several levels of government. Incorporation applications usually need details about its proprietors, the type of commerce registered, any capital used to fund operations, and the company's fiscal structure.
After registration, businesses must follow applicable laws and regulations to remain compliant. Once the necessary paperwork is taken care of, companies can begin conducting business as individual legal entities in Canada that their respective governments recognize.
Incorporating Your Business in Canada - The Benefits
When you're ready to launch your own business, incorporating offers various advantages, from safeguarding yourself from financial liability to unlocking access to financing and enjoying additional tax benefits, there is no denying the many perks that come with incorporation.
Limited Liability
Establishing a business as a corporation is incredibly advantageous for small business owners since their assets and investments are guarded against any issues that could arise in connection with the company. Not only does this provide peace of mind to those running these operations, but it also allows them to feel secure knowing they won't be held personally liable for their debts or obligations.
Tax Savings
Incorporating a business can be advantageous not only for personal liability protection but also as an effective way to conserve taxes. Depending on the type of company, certain deductions and credits may apply, which could contribute to substantial savings that can then be re-invested in your business.
Access to Funding and Investment
Registering your business as a corporation can bolster the chances of securing financing from lenders. Banks and other creditors tend to have more faith in corporate entities, which may lead them to provide lower interest rates or better terms on loans than they would otherwise offer.
Long-Term Planning & Scaling
Incorporation facilitates strategic planning. By registering as a corporation, business owners can lay down long-term plans and safeguard themselves from foreseeable risks with diverse legal instruments.
More Incorporation Costs to Consider in Canada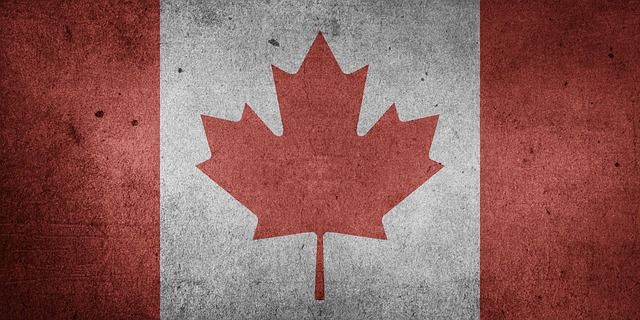 Starting up a corporation requires some initial fees. Still, you must not forget that several other expenses are associated with running and maintaining one—be it at the federal or provincial level.
One-Time Incorporation Costs
Despite the fact that not every province permits private sector firms to serve as authorized service providers for incorporation, you could always pay the firm of your choice instead. Yet some entrepreneurs opt to hire lawyers rather than take care of it themselves, which can be quite costly.
To legally conduct business in any province or territory, a federal corporation must register there first. Each location possesses its own registration fees for corporations, and these prices vary from place to place. In addition, a shareholder agreement is essential to ensure that all business partners understand and agree to their roles and responsibilities. Having a lawyer draw up this document typically costs between $500-$1,000, CAD. Still, it will pay off in the long run by preventing any potential issues or disagreements from harming the company.
Ongoing Incorporation Costs
Annually, companies must electronically declare to the government their current address, when their annual general meeting took place, who is leading the organization, and any other important information. Filing this online return presents your business with up-to-date data that can be used for strategic planning and decision-making.
Don't forget to file your annual return on the anniversary of your business incorporation - or you may face serious fines and even administrative dissolution. Your filing fees will differ depending upon whether you incorporated federally or provincially. Furthermore, these taxes are distinct from personal tax returns that must be filed annually. Prices for this type of service vary based on who you choose to complete the process.
Conclusion
Ultimately, it's your choice to decide which of the two routes, federal or provincial incorporation, best aligns with your small business needs. However, before deciding on one path over another, look into their respective legal requirements and associated fees to make an informed decision. Remember that incorporating is a lengthy process requiring thorough research and thoughtfulness, so don't rush this important step!