550 Bracelet Business Name Ideas
Pick one of our 550 unique and creative bracelet business name ideas to get your business started! If you need more options, use our generator to get more ideas!
Selecting an appropriate name for your bracelet business can set the tone for your brand's future success. A good name not only reflects your business's core values but also makes it memorable to potential customers. This pivotal choice can affect various aspects of your business, from marketing efforts to customer perceptions. Make an informed decision by exploring our comprehensive list.
50 Cute Bracelet Business Names
CharmCuff Co.
PetiteWrist Works
WristWhimsy
MiniLoop Creations
SweetLinks
TinyTwist Designs
PeachyClasp
AdoreStrands
LushLoop
HoneyBeads
WristFluff Boutique
CozyCord
SnugWristlets
BeadBlossom
KawaiiCuff
DaintyWrist Crafts
SugarStrap Studio
PixieClasps
BabyBow Bracelets
WristWhisper
MiniCharm Crafts
TinyTangle Co.
SnuggleStrap
CupcakeCords
PastelLinks
RosyWristlet
SatinStrand Studio
HugBand Crafts
ChicCharm Boutique
PlushBeads
FuzzyWrist Design
VelvetStrap Co.
CutieCord Crafts
SnugLinks
BlushBead Boutique
CozyGem Studio
DollyLoop
CuddleStrap Designs
WristJewel Co.
SoftieStrands
SquishyCord Crafts
WarmWrist Works
DreamyStrap
PlushLoop Creations
TickleBand Boutique
SoftTouch Strands
FluffyLinks
CuddlyWrist Design
CheekyCharm Studio
DimpleStrap
50 Charm Bracelet Names
MysticCharms
EnchantStraps
WhimsicalClinks
TokenTreasures
KeepsakeWrist
TalismanicStrands
HeirloomHoops
Charmfinity
GemmaStraps
AntiqueLinks
MythicClasps
PendantPulse
FabledWrist
CelestialCharms
NostalgiaKnots
BaubleBands
MystiqueStrands
EnchantedLoop
TimelessTokens
VintageVogue
ElementalCharms
IconicOrbs
CrystalCuffs
SpiritStraps
DreamCatchers
CelestiaWrist
AmuletAccents
HeartyCharms
LocketLinks
SymbolicCuffs
SerendipityStrands
PreciousPendants
TalisWrist
AntiqueAmulets
FabCharms
SentiStraps
LureLinks
KarmaKuffs
WistfulWraps
FairytaleFetters
LuminousLinks
OmenOrbs
FortuneHoops
MarvelStrands
ArcaneAmulets
EtherealCharms
AstroOrbs
KeepsakeKuffs
TimeWrist
ElementalHoops
50 Bead Bracelet Business Names
Beadazzle
BeadDreams
SparkleStrands
BeadMajesty
BeadHarbor
GemstoneGrove
BeadEssence
PearlPulse
CrystalStrands
BeadElegance
LustrousLinks
BeadMingle
GemGrove
BeadBoutique
StoneStrands
BeadCanvas
RadiantReels
CrystalLinks
BeadCraze
BeadAura
JewelBeads
PreciousPebbles
BeadCrafters
GemStrings
StrikingStrands
PearlCrafts
CrystalCraze
DazzleStraps
GemJoy
BeadNest
CoralCraft
JewelJunction
BeadBalance
LuminousLoops
GemHarmony
BeadSymphony
BeadMystic
MosaicStrands
PurePebbles
GemOrchard
JewelThreads
PearlMingle
DazzleBeads
GemNest
BeadParadise
CrystalStrings
GemGlow
BeadTwist
BeadRadiance
PreciousStrands
50 Good Bracelet Business Names
CraftedWrist
VersaStraps
PureGems
StrikingLinks
FinelyWoven
AestheticCraft
GemPulse
ClassicCuffs
WellStrung
AdornCraft
ChoiceLinks
QualityQuirks
NobleStraps
PrimePulse
EsteemedLinks
TrustStraps
FineCraft
MasterStrands
GemWise
ArtfulAdorn
SuperiorLinks
NotableStraps
SolidGems
EliteCraft
StellarStrands
TimelessCraft
HighGradeHoops
TopNotchLinks
PrimeCraft
ValuedStrands
FirstRateBands
RespectedGems
GenuineJoy
PremiumPulse
TrustWorthy
GemTrust
AuthentiCraft
SterlingLinks
RegalWrist
GenuineStraps
RoyalLinks
ProStraps
CraftElite
SolidCraft
EsteemLinks
ChoiceStraps
WorthyWrist
StellarCraft
GemEsteem
NobleCraft
50 Preppy Bracelet Business Names
IvyCrafters
CollegiateStraps
NauticalLinks
HamptonHoopers
PoloPulse
YachtStraps
UpperCrest
EliteWrist
VarsityLinks
PrepPulse
PrivateSchoolStraps
TownhouseTassels
YachtYarns
EliteBeads
OxfordLinks
HamptonBeads
ChicCraft
GolfStraps
EquestrianLinks
CountryClubCraft
PrepGemini
UpperStraps
RegattaLinks
CampusCraft
PoloStrands
IvyLinks
EliteTassels
VarsityCraft
PrepHouse
PoloCrafters
NauticalNest
CollegiateCraft
HamptonHoops
TownhouseLinks
FastCharms
EliteStrands
PrivateSchoolCraft
UpperLinks
VarsityStrands
YachtStrapers
IvyWrist
OxfordCraft
EquestrianStraps
PrepGem
CountryClubLinks
ChicStrands
CollegiateCrafters
RegattaStraps
CampusStrands
GolfCraft
50 Clay Bead Bracelet Business Names
EarthStraps
TerraCraft
CeramicLinks
EarthyAdorn
ClaymateStrands
SculptedPulse
ArtisanClay
ClayVogue
PotterPulse
HandFiredLinks
ClayCrafts
ArtfulEarth
CeramicCuff
MudStrings
FireCrafters
SculptStraps
HandFormedLinks
ClayThreads
TerraCrafters
KilnCraft
FiredLinks
ClaymationStraps
PotteryPulse
CraftyClay
StonewareStraps
FireCrafted
TerraThreads
CeramicCrafters
MudMate
KilnLinks
PotterStrands
CeramicStraps
ClayAdorn
HandFormedPulse
EarthyLinks
SculptedCraft
StonewareStrands
MudLinks
FiredStraps
KilnCrafters
ArtfulClay
CeramicPulse
PotterCraft
SculptStrands
TerraLinks
EarthStrings
ClayFormed
ArtisanLinks
HandFiredCraft
SculptedLinks
50 Unique Bracelet Business Names
WristyBusiness
LoopLuxe
EccentricLinks
PeculiarPulses
CraftNest
QuirkyStrapz
StrangelyStrands
UniqLinks
UnusualCraft
OddStraps
PeculiarCrafters
QuirkyCraft
NovelBeads
UniqueHoops
LoopCrafters
OddCraft
CreativeXpresion
EccentricCraft
TieMatters
NovelCraft
UnusualHoops
LoopLinks
EccentricStraps
PeculiarLinks
StrangelyCraft
OddBeads
UniquePulse
NovelStraps
LoopCraft
EccentricPulse
PeculiarHoops
StrangelyLinks
OddLinks
UnusualLinks
NovelHoops
LoopStraps
QuirkyLinks
PeculiarStraps
StrangelyPulse
OddHoops
UniqueLinks
QuirkyStraps
LoopPulse
EccentricHoops
PeculiarPulse
StrangelyHoops
OddPulse
NovelLinks
UniqueStraps
LoopHoops
50 Small Bracelet Business Names
MiniLinks
TinyCrafters
PetiteStraps
LittlePulse
SmallStrands
PixieLinks
MiniatureCraft
NanoCrafters
LittleCraft
PetiteLinks
TinyHoops
SmallCrafters
MiniStraps
PetiteCraft
NanoLinks
LittleLinks
TinyPulse
SmallHoops
PixieCraft
PetiteHoops
MiniatureLinks
NanoStraps
LittleHoops
TinyLinks
SmallStraps
MiniHoops
PetitePulse
NanoHoops
LittleStraps
MicroLinks
SmallPulse
PixieHoops
MiniatureStraps
NanoPulse
LittleCrafters
TinyStraps
SmallLinks
PixiePulse
MiniatureHoops
NanoMini
TeenyStraps
LittleMakers
TinyCraft
SmallMakers
PixieCrafters
MiniaturePulse
NanoCraft
LittleStrands
TinyPulseLinks
SmallMiniCraft
50 Rubber Band Bracelet Business Names
ElasticArt
FlexiLinks
StretchCrafters
RubberBandits
FlexStraps
StretchStrands
BandCraft
ElasticLinks
FlexiCraft
StretchHoops
BandStraps
ElasticCrafters
FlexiDesign
StretchCraft
BandLinks
ElasticStraps
FlexiHoops
StretchyLinks
BandPulse
ElasticHoops
FlexiStrands
StretchStraps
BandHoops
ElasticCraft
FlexiPulse
StretchPulse
BandStrands
ElasticPulse
FlexiCrafters
BandMakers
BandCrafters
ElasticDesign
FlexiWear
StretchBands
ResilientLinks
TugCrafters
FlexiStraps
StretchMakers
SpringyLinks
ElasticMakers
FlexiCircles
RubberBandzit
SoftStraps
ElasticDesigns
FlexiStyle
StretchLinks
WavyHoops
ElasticStyles
FlexiLoop
StretchyCraft
50 Catchy Names for Bracelet Business
GlamStraps
SnazzyLinks
SassyStrands
ChicCrafters
TrendyLinks
GroovyHoops
SwankyPulse
ChicLinks
TrendyStraps
GroovyLinks
SwankyStraps
GlamHoops
SnazzyCraft
SassyCrafters
ChicHoops
TrendyCraft
GroovyStrands
SwankyLinks
GlamLinks
SnazzyStraps
SassyHoops
ChicoStrands
TrendyHoops
GroovyCraft
SwankyCraft
GlamStrands
SnazzyHoops
SassyLinks
TrendyStrands
SwankyHoops
GlamCraft
SassyStraps
ChicPulse
TrendyCrafters
SwankyStrands
SnazzyCrafters
SassyCraft
TrendyPulse
GlamCrafters
SnazzyPulse
UrbanStraps
VogueCrafters
RetroLinks
GroovyPulse
GroovyStraps
SwankyCrafters
GlamPulse
SnazzyStrands
SassyPulse
ChicStraps
50 Friendship Bracelet Business Names
BFFLinks
UnityCrafter
PalStraps
FirstMateHoops
AmigoCraft
ComradeLinks
UnityStrands
BuddyCraft
PalHoops
FirstMateLinks
AmigoStraps
ComradeCrafters
UnityHoops
BFFStraps
PalLinks
MateCraft
AmigoHoops
ComradeStrands
UnityStraps
BuddyHoops
PalCrafters
MateStrands
AmigoLinks
UnityCraft
BuddyLinks
MateCrafters
ComradeStraps
UnityLinks
BuddyCrafters
PalStrands
MateHoops
AmigoCrafters
ComradeCraft
UnityCrafters
BuddyStraps
PalCraft
MateLinks
FriendStraps
GroupCraft
PairHoops
TeamLinks
PartnerStraps
SquadCraft
DuoStrands
AllyCrafters
CohortLinks
GuildStraps
PactCraft
CrewLinks
SyndicateHoops
How to Choose a Good Bracelet Business Name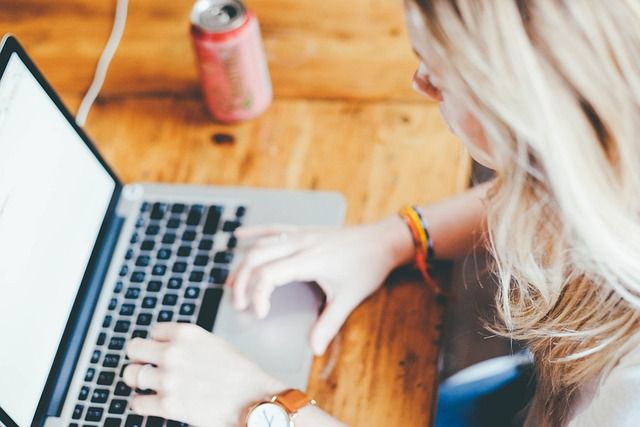 Importance of a Suitable Name
Selecting the right name for your bracelet business can be a decisive factor in your brand's growth and recognition. A well-chosen name doesn't just serve as a label but can also significantly impact the consumer's perception. Therefore, it's advisable to approach this task with due diligence and consideration.
Check for Trademarks
First things first, it's essential to make sure your proposed business name isn't already trademarked by another company. To avoid legal repercussions and brand confusion, check databases like the United States Patent and Trademark Office. Ensuring originality at this stage could save you a lot of trouble down the line.
Reflect on Your Brand Identity
Your business name should align with the identity you want your brand to portray. If your bracelets target a young audience, the name should be contemporary and catchy. On the other hand, if you are focusing on luxury items, a sophisticated and elegant name would be more appropriate.
Easy to Spell and Remember
Names that are too complex or unintuitive in spelling can make it difficult for customers to search for your business online or recommend it to others. Short and simple names are usually more memorable, making them easier for consumers to recall. This factor is vital for word-of-mouth marketing and online searches.
Web Domain Availability
In the modern business environment, having an online presence is a necessity. Verify the availability of your chosen business name as a web domain. If the exact match is not available, variations that are still intuitive and represent your brand well could be considered.
Social Media Consistency
Another aspect of your online presence is social media. Uniformity across platforms makes it simpler for customers to find you. Therefore, ensure that your chosen name, or a close variation of it, is available on all major social media platforms.
Take a Linguistic Test
If you plan on selling your bracelets internationally, it's a good idea to test how the name translates into different languages. The last thing you want is for your business name to unintentionally convey an inappropriate or confusing message in a different cultural context.
Seek External Opinions
While it's important to be satisfied with your business name personally, gaining external perspectives can be beneficial. You could get feedback from friends, family, or even potential customers through online surveys or social media polls.
Contemplate Long-Term Relevance
While it may be tempting to include trending words or phrases in your business name, be cautious. Trends fade away, and you don't want your business name to sound outdated after a few years. Pick a name that could remain relevant even as you expand your product range or enter new markets.
Be Ready for Change
Even after taking all these factors into account, there may come a time when a name change is beneficial or even necessary. Companies evolve, and so can their names. Keep an open mind and be prepared for the possibility of adapting your name as your business grows or changes direction.
Related Name Ideas Articles