What Does .io Mean & Is It The Right Domain Extension for You?
Are you wondering what does .io mean and whether the domain extension is the right choice for you, your business, or your brand? Come on in and let's find out!
With over 1,500 TLDs (top-level domains) available, it can be hard to determine which domain extension is the best for you. In this article, we will look at .io, one of the most popular domain extensions, and discuss what it means and whether or not it is the right choice for your website.
What is a Domain Extension?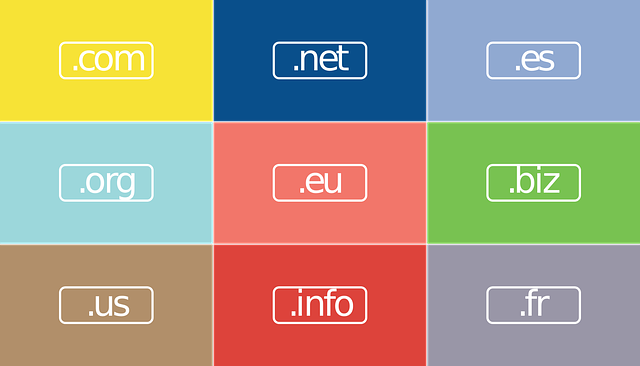 A domain extension is a suffix that follows a domain name and indicates the type of organization associated with a website. It is sometimes referred to as a top-level domain or TLD. Common examples of domain extensions are .com, .net, or .gov. Domain extensions help users identify the purpose of a website, for instance, whether it is for business purposes or educational purposes.
In addition, it provides a degree of credibility of legitimacy to websites depending on the type of domain extension it utilizes, as certain domain extensions such as .org and .edu are generally associated with reputable organizations. As such, having an appropriate domain extension can be beneficial when attracting potential customers or linking to other websites.
What Does .io Mean?
The .io domain is becoming increasingly popular in the tech space due to its meaning: input/output or IO. This ccTLD (country-code top-level domain name) is licensed to British Indian Ocean Territory's Chagos Archipelago and is considered a generic domain; it has seen widespread use in recent times by tech startups, companies, and developers alike.
Many of these firms are buying up their brand of .io domains as an innovative way to market their offerings, making them stand out from their competition. Indeed, the creative use of this specific ccTLD has impacted users who are now familiar with its implications within the technical realm.
When Should You Use the .io Domain Extension?
When purchasing a domain extension for a brand, business, or even a personal website, considering the domain extension is important. So, how do you know if the .io domain is right for you?
Is .io Good for Tech Companies or Businesses?
The .io domain extension is particularly useful for tech-focused organizations and startups who are looking to gain an edge over their competition. It also works well with portfolios, blogs, and personal websites of developers or coders. As such, these domains allow companies to display a creative flair in their online presence.
In short, the .io domain extension is an innovative choice for tech-oriented businesses that are looking to make a mark in their industry. It gives off a professional yet creative vibe that can help build a strong reputation within the tech community.
Is .io Good for Small Local Businesses?
When considering the best website domain for a small local business, it is important to remember that .io is a country code Top Level Domain (ccTLD) associated with a different location. While .io can still be used for small local enterprises, a more suitable option might be to select a domain name whose ccTLD is related to the local area or country. This will allow your organization to better target individuals living in the region and demonstrate that the company is based in their area. It also has potential SEO benefits, as using a localized URL may increase recognition among search engines and enhance visibility in local search results.
Ultimately, choosing the right website domain can have significant implications when it comes to gaining an audience and customers, so carefully researching your options should help you determine if .io or another ccTLD is right for your local business.
Is .io Good for Large Companies?
The .io domain extension is an excellent choice for large tech companies looking to stand out from the crowd. With the heavy competition for .com and .net domains, .io offers a unique alternative that can easily be branded as something unique and recognizable.
Additionally, the relative ease of availability of these domains makes them attractive to larger companies who may not have been able to secure their desired .com or .net website address. In general, .io offers numerous benefits for those in the tech industry and businesses in other sectors wishing to stand out from the pack with a memorable domain name.
Is .io Good for eCommerce Websites?
An eCommerce business model is a sales operation that sells products and services either online, through a mobile device application, or by phone. eCommerce websites provide users with convenience, allowing customers to purchase items without ever leaving their homes. Unfortunately, the .io domain extension may not be ideal for eCommerce websites due to its lack of brand recognition. Not many consumers are familiar with this type of address, which can make it difficult for people to identify the website or remember the web address. Additionally, an unfamiliar domain name could hinder search engine optimization efforts and ultimately affect how much traffic is brought to the website.
As a result, it is recommended that more established businesses seeking an eCommerce presence either utilize their existing brand name or opt for well-known domain extensions such as .com or .net.
Is .io Good for Blogs & Personal Websites?
The .io domain extension is perfect for bloggers and personal websites, as it offers a degree of creativity that sets it apart from traditional web addresses. This can be especially useful when trying to stand out in the crowded blogging market or when creating a website to showcase your portfolio or other work.
In addition, the availability of these domains makes them ideal for those who find their desired .com or other ccTLDs have already been taken. The relatively low registration cost and ease of use make it popular among bloggers and personal website owners.
The Pros and Cons of .io Domain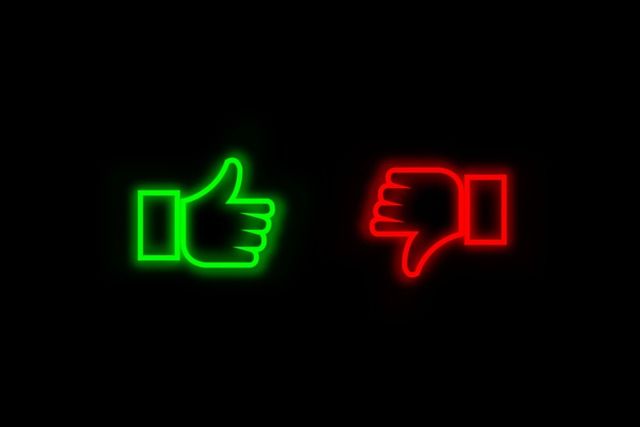 Pros of .io Domains
Unique and Memorable: .io domains are easily recognizable and provide businesses with a unique web address that sets them apart from the competition.
Easy to Remember: .io domains are easy to remember, making them ideal for users who are looking for a memorable address for their website.
Suitable for Tech Companies: Since .io domains are associated with the tech sector, they can help businesses in this field stand out from the crowd.
Domain Hack Possibilities: Domain hacking is the process of creating a memorable website address by combining two or more words. .io domains are perfect for this, as they allow users to combine words creatively and capitalize on the potential for brand recognition.
Cons of .io Domains
Lack of Brand Recognition: While the .io domain is becoming more popular, it still lacks brand recognition among consumers. As a result, many users may not be familiar with this type of address and could be confused when trying to locate a website.
Could Affect SEO Performance Due to it Being a ccTLD: As a ccTLD, the .io domain can impact search engine optimization efforts due to its country-specific limitations. This means that a website with a .io domain may not be able to rank as highly on search engine results pages as one with a more widely recognized domain extension.
Limited Availability for Popular Terms: With the increasing popularity of .io domains, it can be difficult to find a domain name with popular words or phrases that are still available. This could be an issue for businesses in tech or other industries wishing to stand out from the pack with a memorable domain name.
May Not be Suitable for eCommerce Websites: Due to its lack of brand recognition, the .io domain may not be ideal for eCommerce websites. As mentioned above, this could make it difficult for users to identify the website or remember the web address, thus hindering traffic and sales.
Other Domain Extensions to Consider
In addition to the .io domain, businesses seeking a web address may also want to consider other ccTLDs and gTLDs. The most popular of these include:
.com: the most widely used domain extension.
.net: Typically used for network-related services.
.org: Typically used for non-profit organizations.
.info: Typically used for informational websites.
.co: Typically used for companies or businesses.
.biz: Typically used for business websites.
.me: Typically used for personal websites.
Ultimately, the choice of domain extension will depend on the type of website and the business's goals. For example, if a business is looking for an address that will be easy for customers to remember, then the .io domain could be a great option. On the other hand, if brand recognition is more important, then a more traditional web address such as .com may be preferred.
By considering the pros and cons of the various domain extensions available, businesses can find the right website address that matches their needs and budget.